March 1st, 2013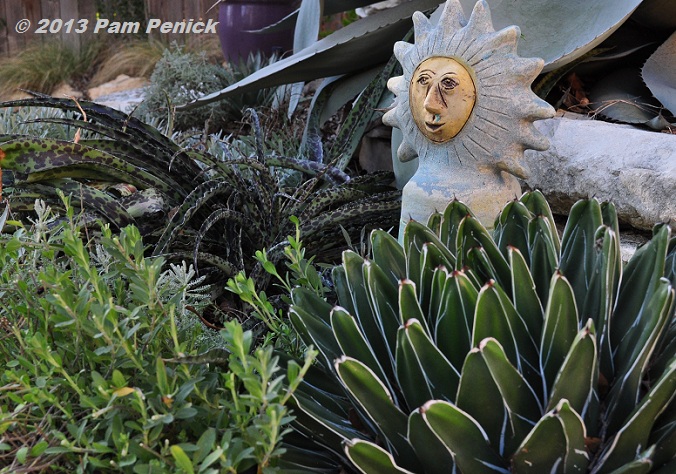 I am having such a good time in the garden right now. And by right now I mean the past few weeks. My annual Valentine's Day cut-back of the garden spruced things up and revealed the structure of the garden again, just before spring revs up lush growth. This 'Queen Victoria' agave sits below the big 'Whale's Tongue' in the back garden's raised bed, dapper with white pinstripes along olive-green leaves. That's a 'Chocolate Chips' manfreda to the left of the sun person.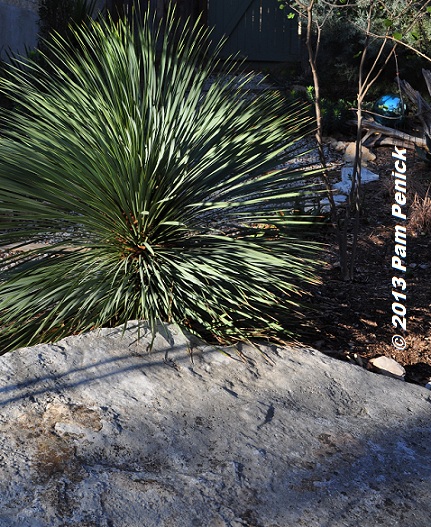 On the other side of the garden I stopped to admire the Koosh-ball form of the Yucca rostrata 'Sapphire Skies'. The big slab of limestone is the Lion King rock, for those who remember the name my daughter bestowed upon it when we moved in.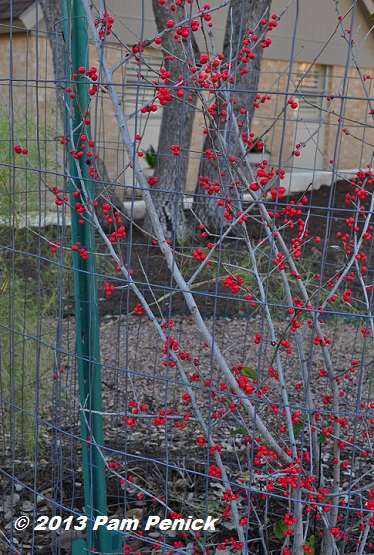 Out front, the young 'Warren's Red' possumhaw holly, a native deciduous holly, is studded with crimson berries. It's caged to prevent deer from rubbing their antlers on it or sampling the young branches.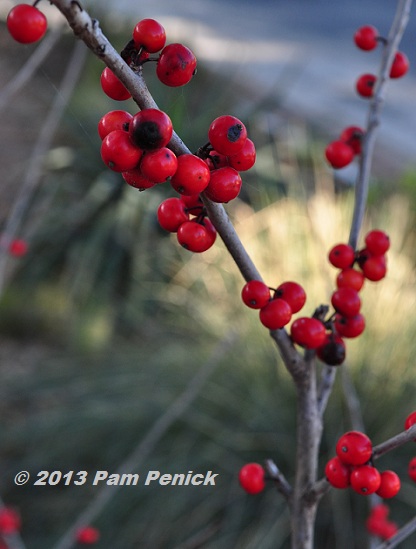 I noticed a mockingbird gorging on the berries yesterday morning. Soon they'll be gone, but that's OK. New leaves will appear any day, now that spring is here.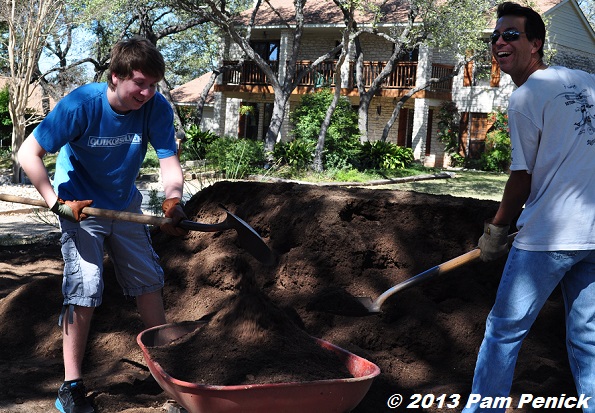 Bigger changes are afoot in the front garden. You may remember that I had nearly all the remaining lawn removed a few weeks ago, and check this out! My darling, adorable family toiled for a couple of hours last weekend to help me move 6 yards of composted soil into the new beds. They were even smiling!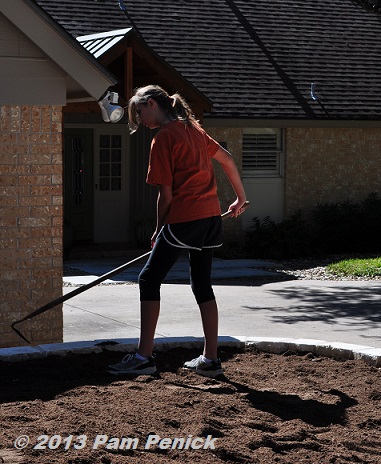 Did I mention that I bribed the young'uns with a boost to their allowance? Yes, I did. It worked too.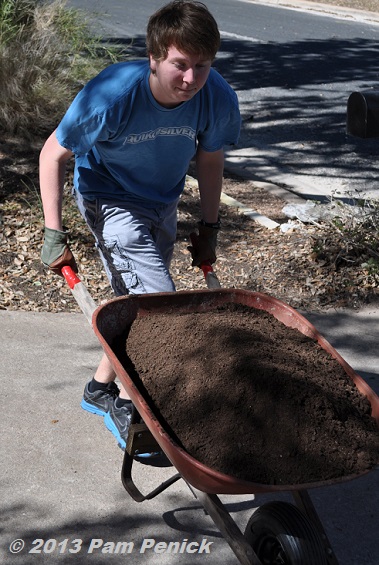 Everyone should have a couple of teenagers and a hubby lying around for the purpose of moving dirt.
I've been planting all week, whenever I can spare an hour or two from my office. So. Much. Fun. Wherever you are, I hope you too will be planting soon—or already are.
All material © 2006-2013 by Pam Penick for Digging. Unauthorized reproduction prohibited.