February 26th, 2013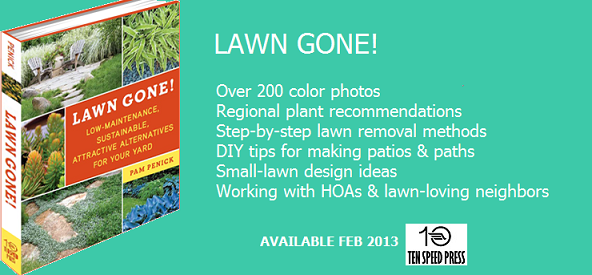 Hey, friends, if you've had a chance to read my new book, Lawn Gone!, and you enjoyed it, I'd really appreciate if you'd take the time to leave a review on Amazon. I just noticed that there are no reader reviews yet. You could be the first one!
And just for fun, here's my book trailer for anyone who missed it. I hope it entices you to read the book!

All material © 2006-2013 by Pam Penick for Digging. Unauthorized reproduction prohibited.