February 18th, 2013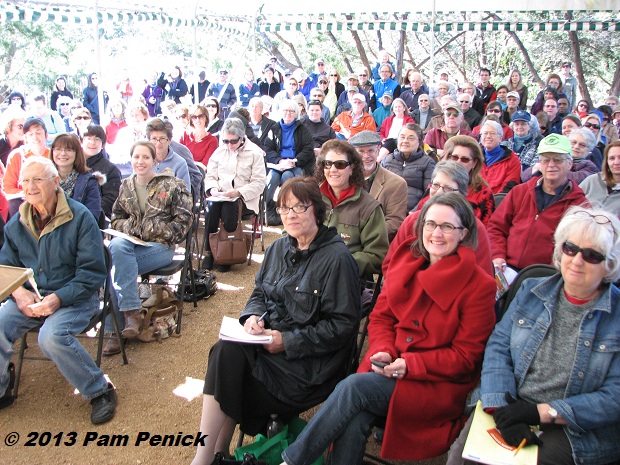 The awesome crowd at my talk last Saturday
My 7th blogiversary came and went on Valentine's Day, and I forgot all about it until last night. Seriously, it's a wonder I remember my own name after the whirlwind ride of last week. My book, Lawn Gone!, debuted on Tuesday, and I've been focused on publicity for it, plus working the busy spring season for my design clients, and then on Saturday I gave my first public talk and book-signing at The Natural Gardener. What a ride!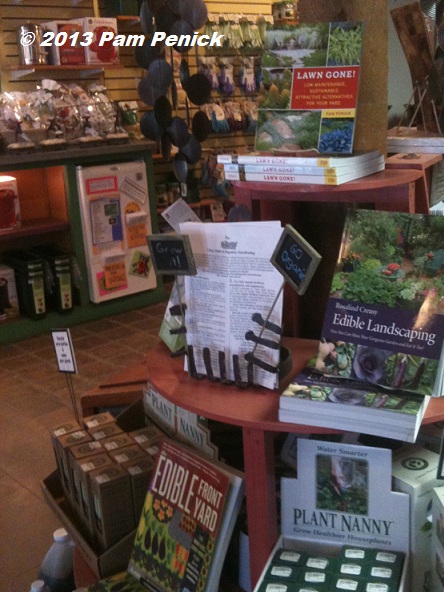 When I showed up at the nursery, it was about 45 degrees F, which is pretty chilly for us Texans. But the day was sunny, and the nursery was humming with early shoppers. My fears that no one would come because of the cold—the garden talks are held outdoors under a tent—were soon laid to rest. And when I stepped inside the gift shop for a moment, I had the thrill of seeing my book prominently displayed. Woot!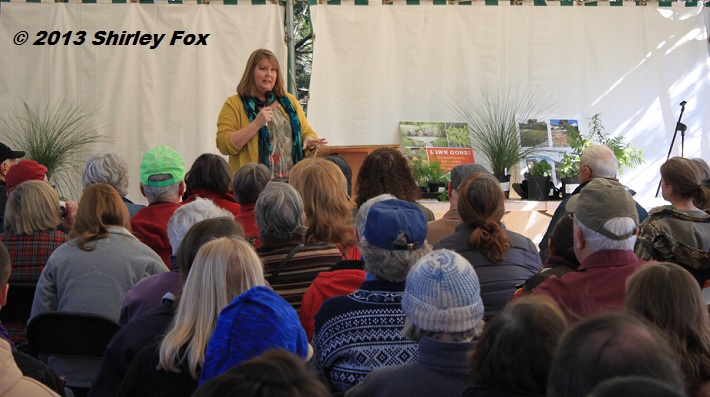 My friend Shirley Fox, of the terrific San Antonio blog Rock-Oak-Deer, kindly shared her photos of the event with me. This is me speaking. I'm happy I don't look like a total dork (I'm sure she edited those out), and I'm even more happy and grateful for the crowd of eager, inquisitive, enthusiastic gardeners who showed up on that cold morning to hear my talk. If any of you are reading this, THANK YOU so much for making my debut speaking experience so fun. A special shout-out to those who drove in from out of town: Shirley, John, Caleb and mom, plus a few others whose names I didn't get—you guys rock!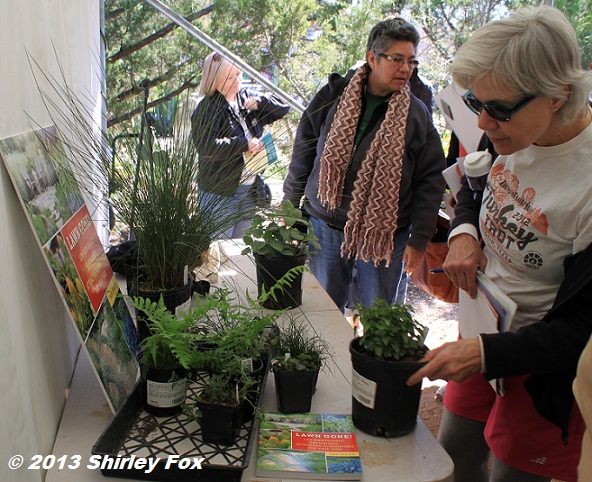 I also had a support crew of blogger friends and other dear friends whose smiling faces in the audience made me feel comfortable and who took photos for me, brought me water, got my posters back to the car, and helped me not forget to attach my head to my shoulders in all the excitement. Thank you so much!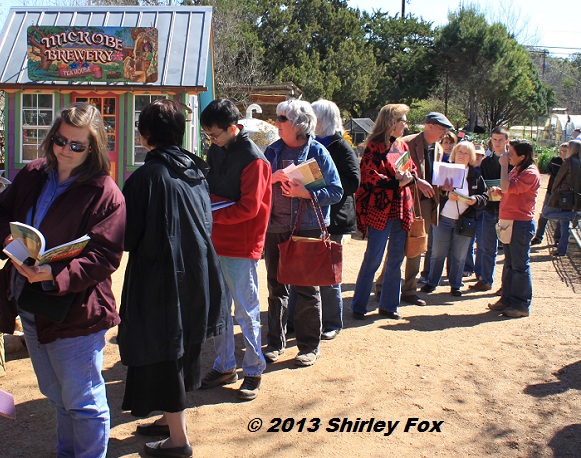 The talk was fun, the audience asked some great questions, and if anyone fell asleep I didn't notice. And then things became kind of surreal, as I walked over to the deck to sign books. Look at the line! People were standing in line, looking through my book, and waiting for me to sign it.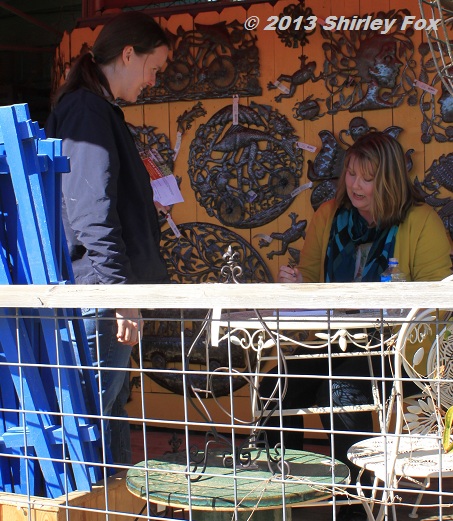 I was so surprised, delighted, and honored. The Natural Gardener sold out of their stock of Lawn Gone!, and I met all kinds of friendly, interesting people as I signed. Big, BIG thanks to the great folks at The Natural Gardener, Rosina and John especially, for inviting me to speak, publicizing it so well, and making the experience so enjoyable.
What a lovely way to wrap up my blogiversary and debut-author week. I'm so glad to be a part of such an enthusiastic, passionate, and supportive gardening community, here in Austin and here online as well!
All material © 2006-2013 by Pam Penick for Digging. Unauthorized reproduction prohibited.