February 16th, 2013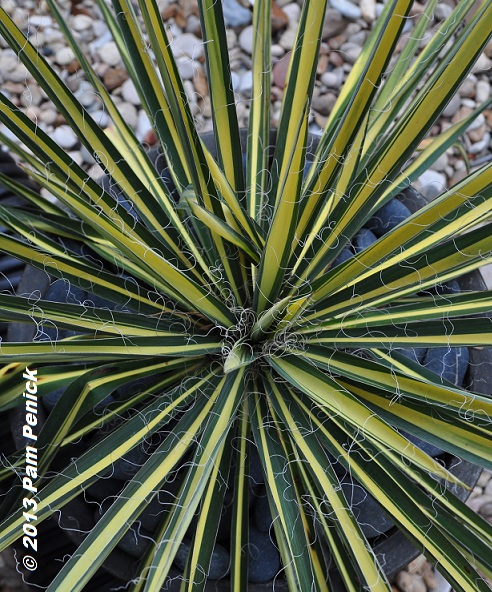 Thank goodness for handsome foliage or my February garden would be sadly bereft of interest, since springtime flowers haven't kicked into gear yet. Here's an old favorite for sunny, year-round color, 'Color Guard' yucca.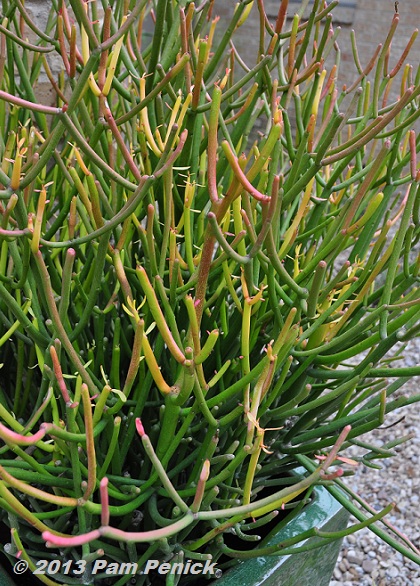 'Sticks on Fire' euphorbia glows more brightly in winter, its fleshy stems citrus-tinged with a cool-weather blush.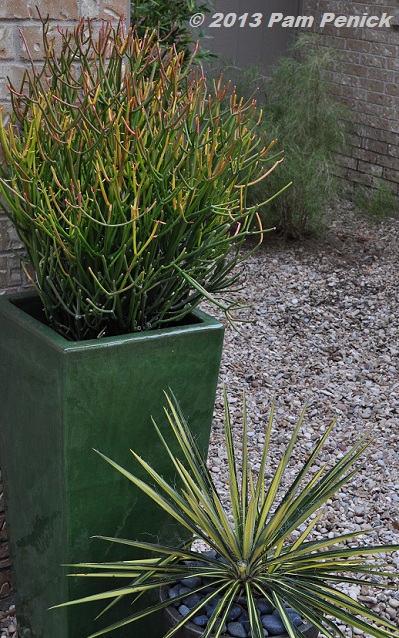 Of course, colorful pots add punch to the late-winter garden too.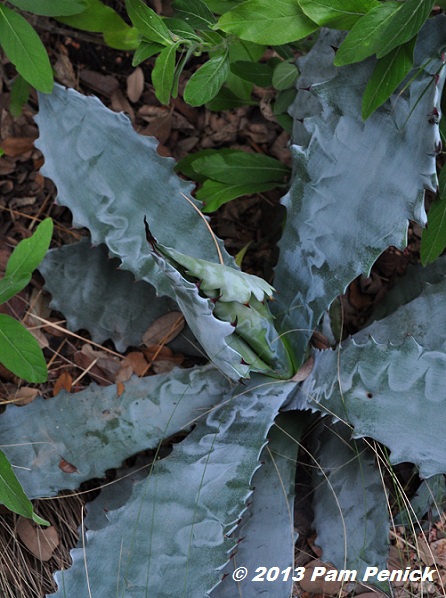 Another succulent, ghostly Agave colorata, adds a steely silver-blue in the back garden. This agave has nicely defined leaf imprints.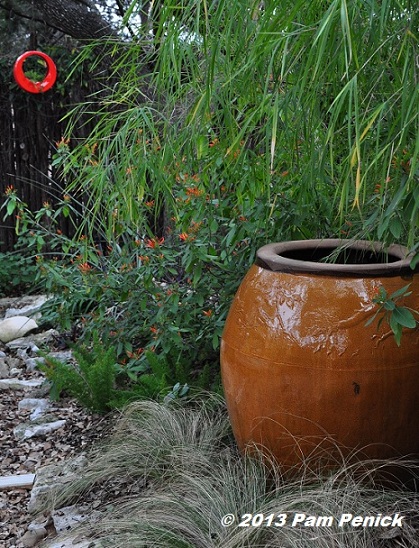 Again with the colorful pots, this time in orange and red! The hot colors add tropical ambience to a stand of Mexican weeping bamboo (Otatea acuminata aztecorum), Mexican honeysuckle (Justicia spiciger), and Mexican feathergrass (Nassella tenuissima). Hmm, I sense a Mexican theme here.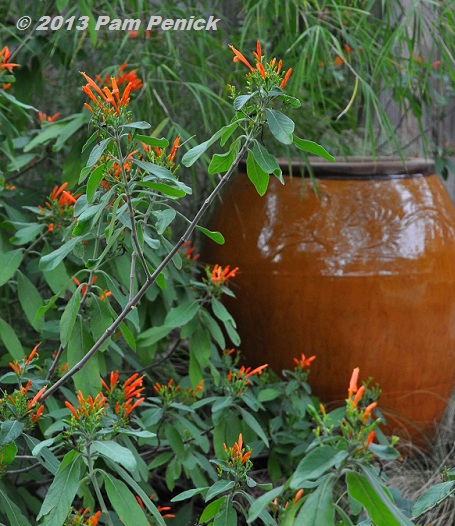 From the other side, the orange, tubular flowers of Mexican honeysuckle steal the show.
Join me in posting about your lovely leaves of February for Foliage Follow-Up, a way to remind ourselves of the importance of foliage in the garden on the day after Bloom Day. Leave your link to your Foliage Follow-Up post in a comment. I really appreciate it if you'll also include a link to this post in your own post (sharing link love!). If you can't post so soon after Bloom Day, no worries. Just leave your link when you get to it.
All material © 2006-2013 by Pam Penick for Digging. Unauthorized reproduction prohibited.