February 14th, 2013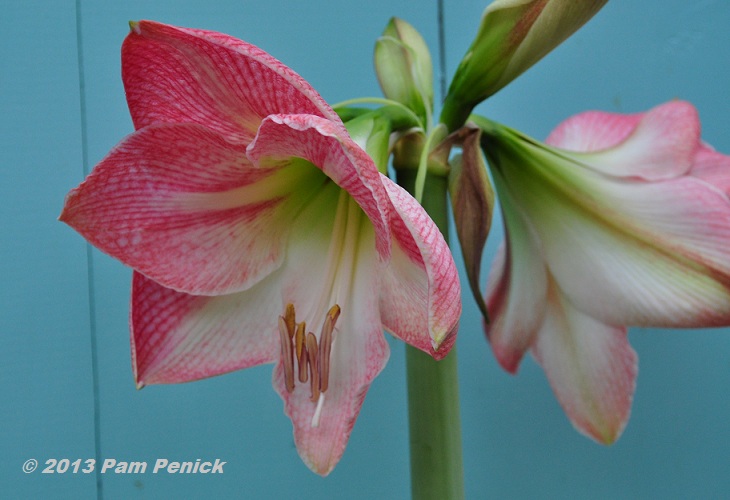 A sugar-dusted, peppermint-striped, sweetheart of an amaryllis opened up just in time for Valentine's Day. 'Apple Blossom' is her name.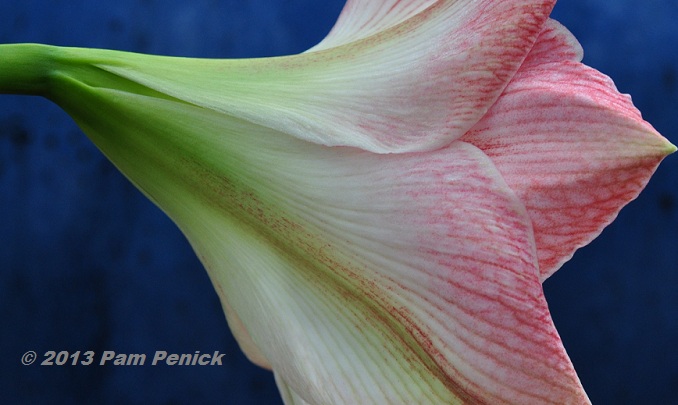 Her spring-green throat is silky and touchable. Her cheeks are blushing.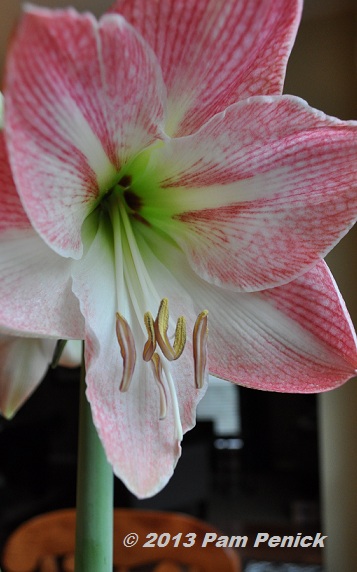 She brightens breakfasts and dinners at the end of our kitchen table by the window.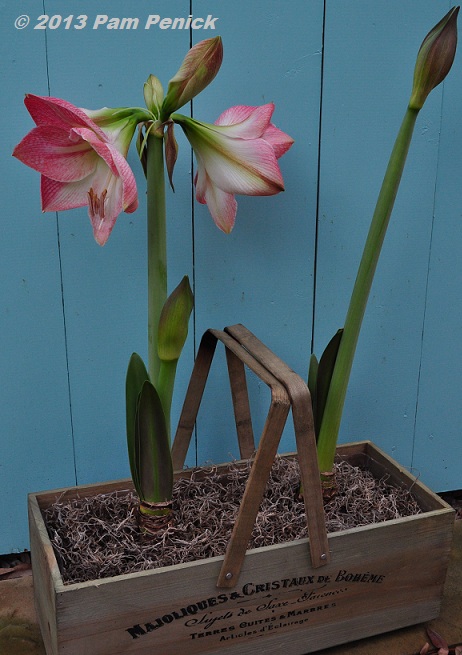 And even better, her sister will be blooming very soon too. Happy Valentine's Day to you!
Disclosure: This amaryllis planter-box kit was sent to me for a free trial from Longfield Gardens via Garden Media Group.
All material © 2006-2013 by Pam Penick for Digging. Unauthorized reproduction prohibited.