February 11th, 2013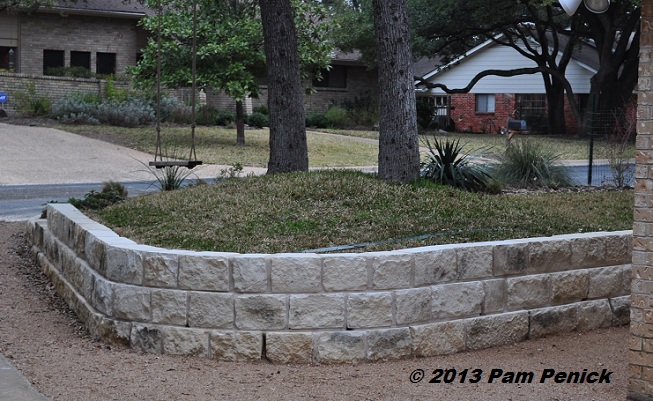 Here I go again! You might be under the impression that I don't have any lawn left to rip out, but that is (was) far from true. While the back lawn has been gone for several years, I'd only whittled away a little of the front lawn around the edges.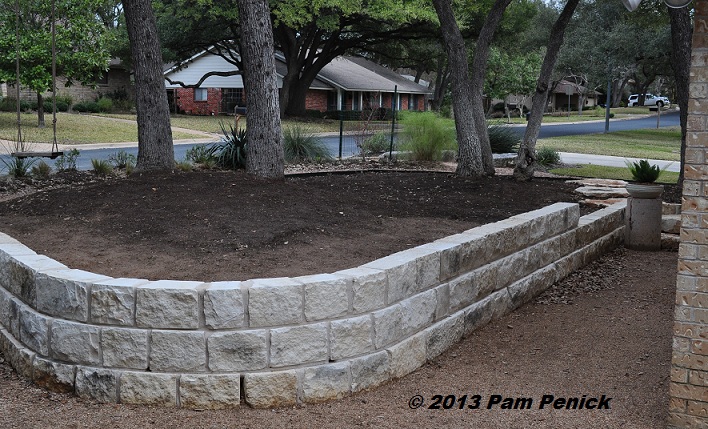 With spring breathing down our necks here in Austin, I got a hankering to rip out much of the front lawn last week. Being a wee bit short on time thanks to the spring rush in my design business and doing publicity for my upcoming book release, I hired out the work of digging out the lawn and installing edging between my yard and my neighbors', to keep their grass from creeping back in.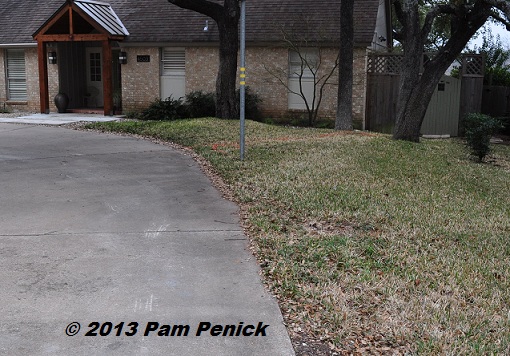 I still need to spread a layer of compost on the beds prior to planting—and I have no idea when I'll have time for that.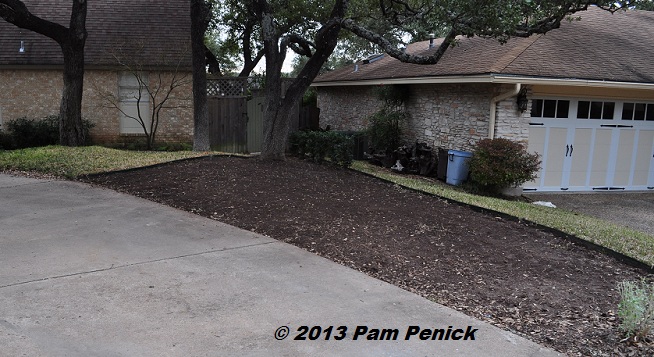 But now I have so much more room to play!
All material © 2006-2013 by Pam Penick for Digging. Unauthorized reproduction prohibited.