February 21st, 2007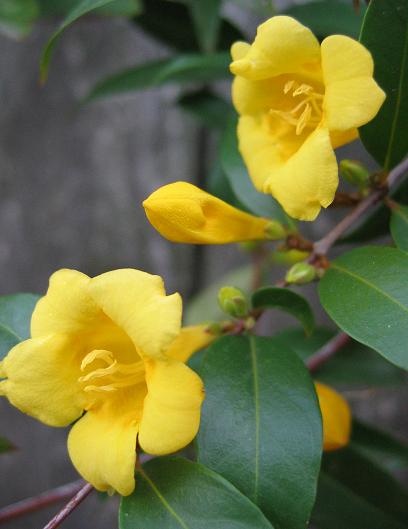 I was photographing the Carolina jessamine this evening, which is in full bloom on my southern fence, when I noticed a swallowtail fluttering about, dipping from one flower to the next.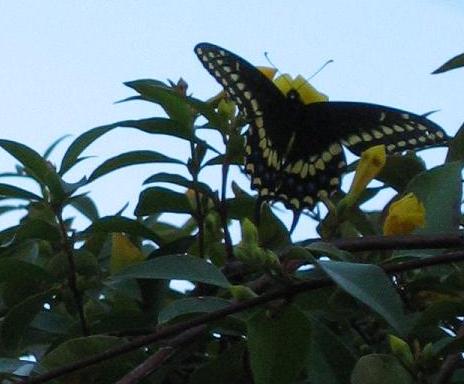 Early spring visitor. As I drank in the jessamine's fragrance, the butterfly drank its nectar. Something for everyone!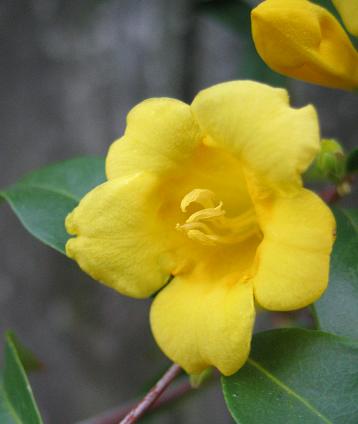 Today it was about 80 degrees—warm and sunny, quite lovely. But temps like that hold the promise (or threat) of summer's heat. I'm feeling anxious to get my spring trellis project finished before it gets any warmer. Luckily, I was able to locate a cedar yard in nearby New Braunfels, and I purchased the shaggy cedar posts I needed on Monday. As soon as I get the cattle panel (which I will use as a wire trellis) delivered, I'll be able to construct my trampoline screen. Sorry, kids, but that view has got to go.