January 24th, 2013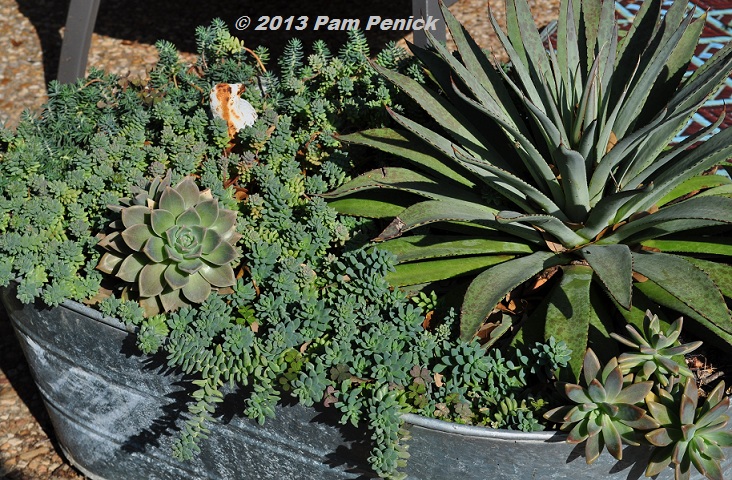 Successfully growing small succulents is a tricky business in central Texas, or so it has proved for me. My god, how I covet the lush succulent planters—tapestries of color and texture—that I see online and in magazine photos of Southern California gardens. Austin's climate, however, is decidedly not frost-free with warm, comfortable summers, which many small succulents demand. Here, summer's Death Star will fry your succulents faster than spit sizzles on July asphalt, and winter's occasional hard freezes (and peckish cardinals and mockingbirds) will finish off the rest.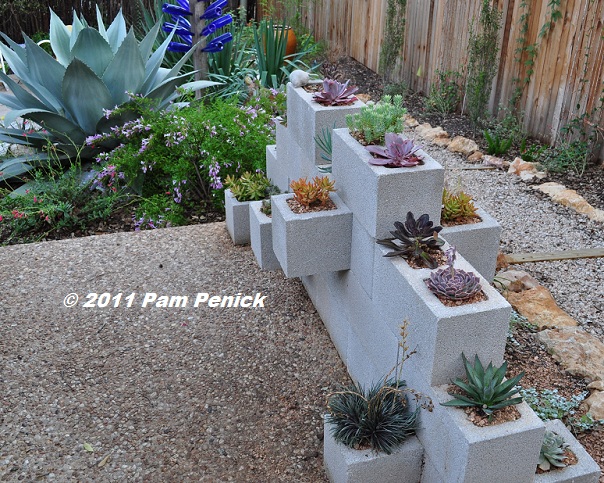 And yet some succulents will hold up to the rigors of our climate, provided they are placed in dappled sunlight or morning sun and grown in a well-drained container. My cinderblock wall planter holds some of these (with the pink, rose-like echeveria sadly the least hardy of these). Sedums and ghost plant, along with spikier, cold-hardy dyckia, manfreda, and mangave, have proved the most adaptable in my garden.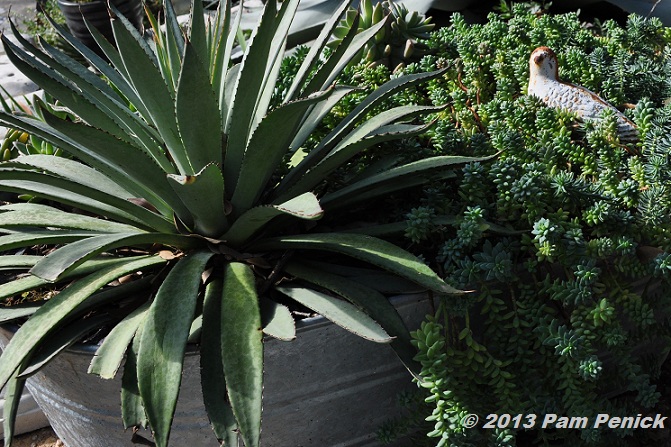 A small, galvanized trough, which sits on the upper patio, holds my lushest mash-up of small succulents. 'Bloodspot' mangave anchors the mix, with a few ghost plants and a survivor echeveria adding floral-like accents (see top photo). Colonizing the whole thing is a creeping, cascading succulent whose name I don't even know. Update: It's likely Sedum hispanicum. Thanks to Teresa Brightside for the ID.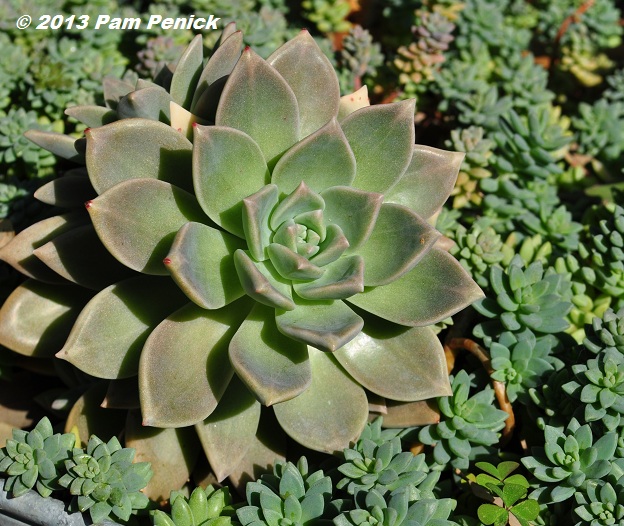 Whatever it is, and however it happened, this planter has filled in lush and full, just like a succulent dish is supposed to. I have no illusions that it's because of anything I've done, beyond placing it out of the sun's direct gaze. Trial and error pays off in the garden, as in any passionate pursuit.
All material © 2006-2013 by Pam Penick for Digging. Unauthorized reproduction prohibited.