January 20th, 2013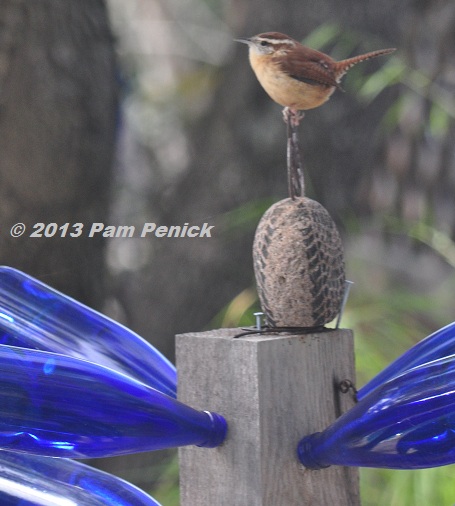 I'm very pleased to tell you that I've set up an email subscription service for fans of Digging. Previously you could subscribe to my blog via rss feed, and you still can by clicking on the rss button (under "Connect with Me"; the button on the far right) in my sidebar. But not everybody uses a feed reader—or even knows what one is—as several readers have reminded me in recent months. So my tech-savvy husband worked his magic with a few clicks here and there, and voila! Now you can click the "Subscribe via Email" link (under "Connect with Me" in my sidebar) and sign up to get my posts via email. You die-hard Digging readers will never miss a single post!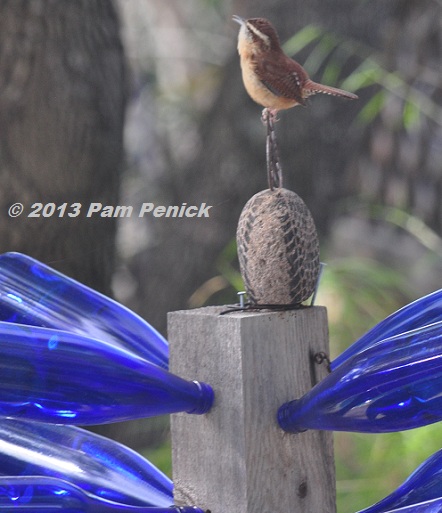 Meanwhile, in the garden yesterday morning, I spotted this little wren singing his heart out atop the bottle tree. Isn't he adorable?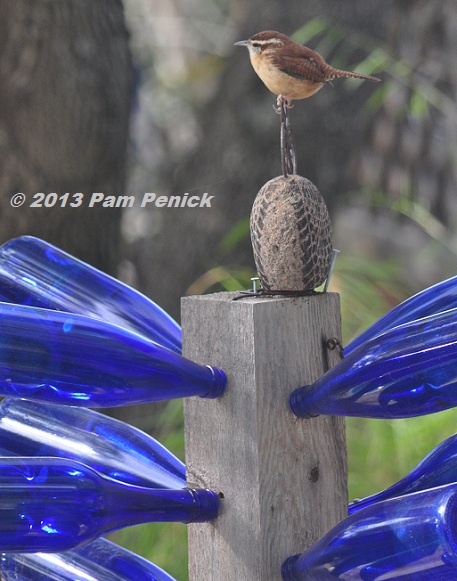 Also, today is my daughter's 13th birthday, and I want to wish my own little Wren, now a teenager, a happy day full of fun, laughter, and cake.
All material © 2006-2013 by Pam Penick for Digging. Unauthorized reproduction prohibited.