December 7th, 2012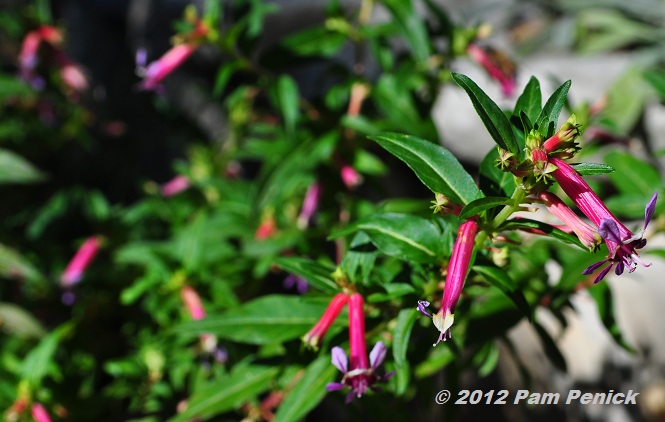 We're expecting a low around 30F (-1.1C) early next week, so we may be enjoying the last flowers for a little while. 'Twinkle Pink' cuphea is still glowing rosily in the afternoon light, but a frost will crisp it for the season. Will it happen? Who knows. Texas weather is unpredictable.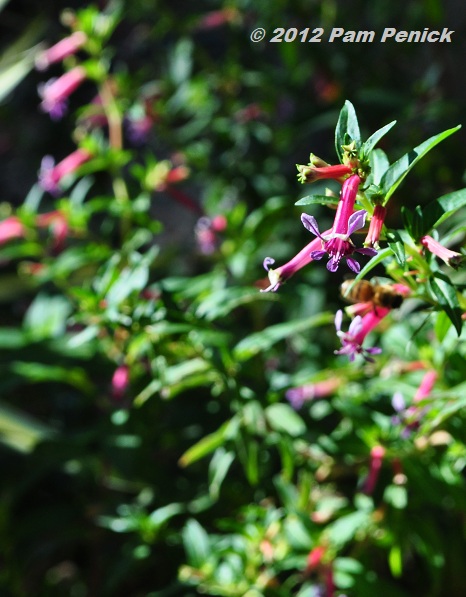 It's a nice reason to get out and enjoy the late-season flowers though.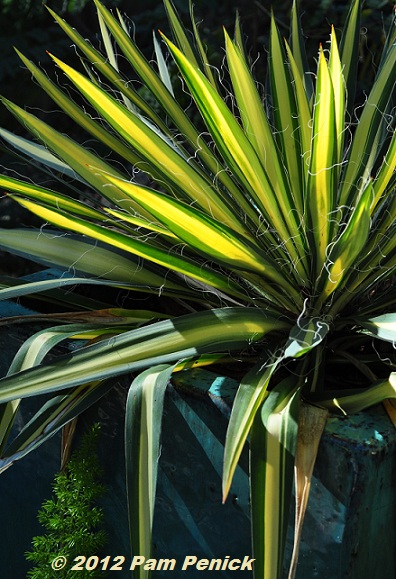 Of course, foliage plants like 'Color Guard' yucca will continue to look good no matter how low the temperatures drop.
All material © 2006-2012 by Pam Penick for Digging. Unauthorized reproduction prohibited.