November 3rd, 2012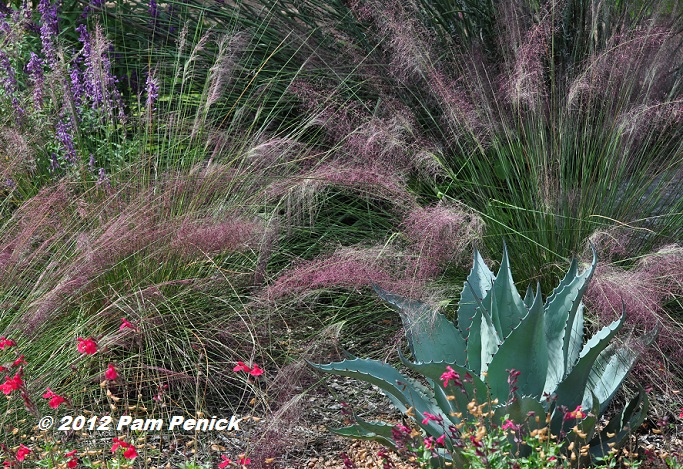 Southern gardeners, are you growing Gulf muhly (Muhlenbergia capillaris)? Autumn is its cotton-candy bloom time, and it's an unforgettable sight.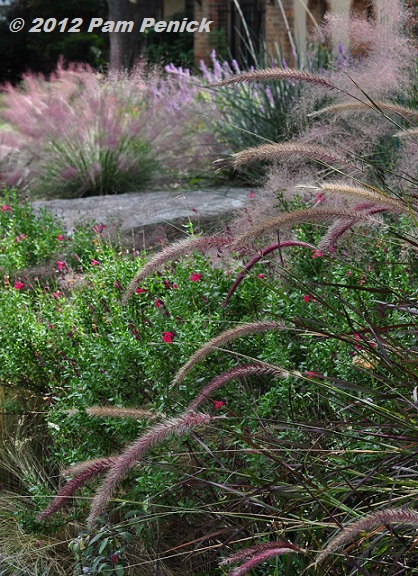 From a distance you see a pinkish-purple haze floating above deep-green foliage. (That's purple fountain grass in the foreground.)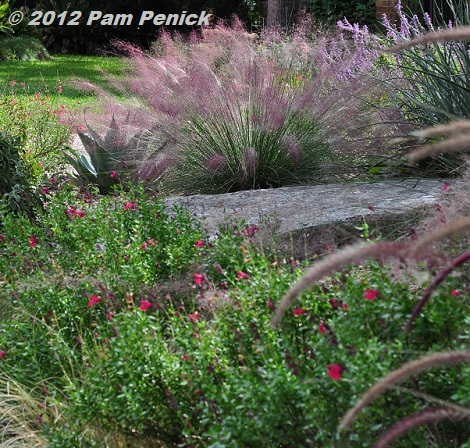 Come closer and the splendor of this native Texas grass is revealed.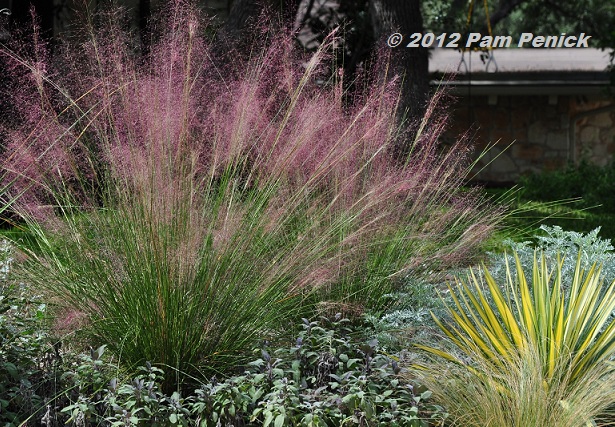 A small-to-medium-sized clumping grass at about 2 feet tall and wide (3 feet tall in bloom), it pairs well with the purple-tinged foliage of Salvia officinalis 'Purpurascens' and the bright yellow-and-green stripes of 'Color Guard' yucca.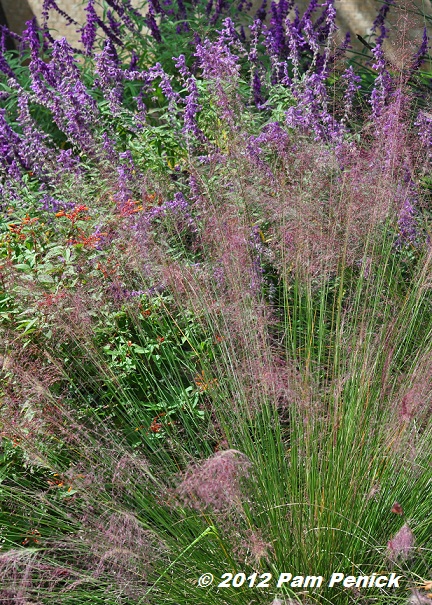 Or try it with Mexican bush sage (Salvia leucantha), orange lantana, and dwarf firebush (Hamelia Patens 'Compacta') for a spectacular fall display.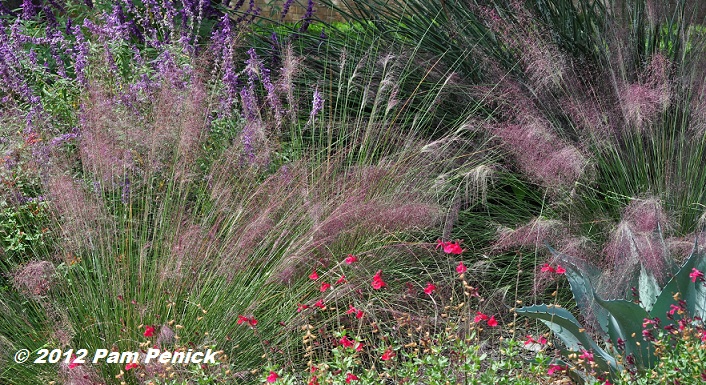 The fuchsia flowers of Autumn sage (Salvia greggii) also look great beside it.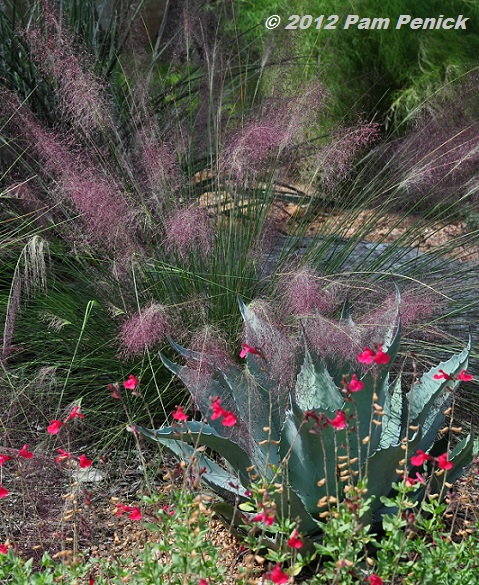 Really, what doesn't? Just give it plenty of sun and an occasional deep soaking in the summer.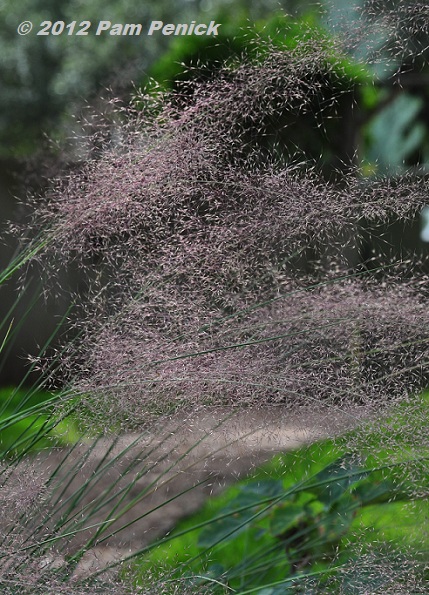 I can't resist showing this closeup of the inflorescence of Gulf muhly's kissing cousin, 'Pink Flamingos' muhly—like a pink sparkler on the 4th of July.
Celebrate fall by planting a few pink muhly grasses. You can't help but see the world through a rose-colored fog when these are blooming.
Note: My Plant This posts are written primarily for gardeners in central Texas. The plants I recommend are ones I've grown myself and have direct experience with. I wish I could provide more information about how these plants might perform in other parts of the country, but gardening knowledge is local. Consider checking your local online gardening forums to see if a particular plant might work in your region.
All material © 2006-2012 by Pam Penick for Digging. Unauthorized reproduction prohibited.