January 17th, 2007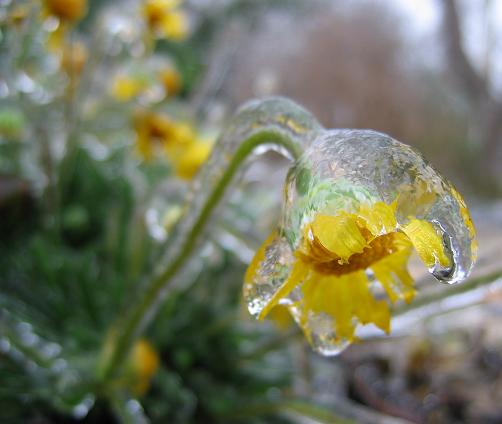 Hymenoxys (four-nerve daisy)
The icicles are long and dagger-like on the eaves, but they are melting. Drip, drip, drip—we can hear it indoors. When I stepped gingerly into the front garden this morning to poke around, evidence of melting and refreezing overnight was written on the plants. The "fairy bubbles" of ice that surround each flower and leaf are dimpled like a golf ball, showing where the ice had softened before refreezing.
It's a day for close-ups, for wondering about the damage done by this devilish but beautiful ice.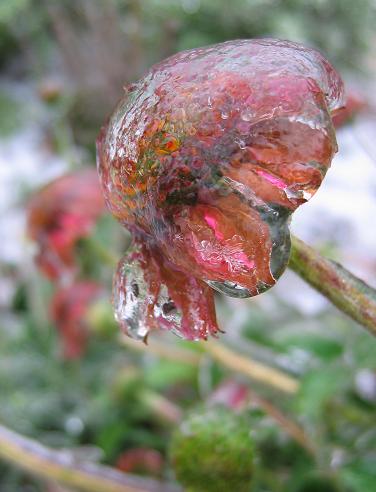 Echinacea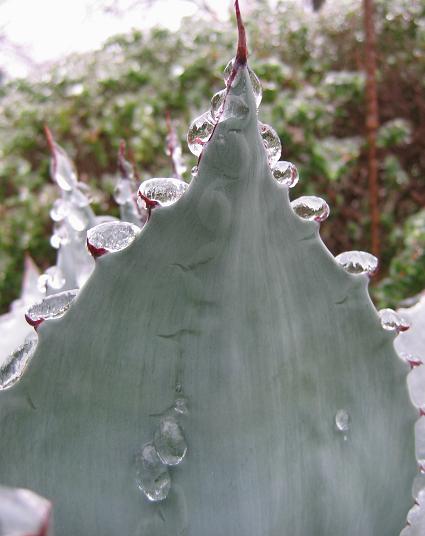 Agave leaf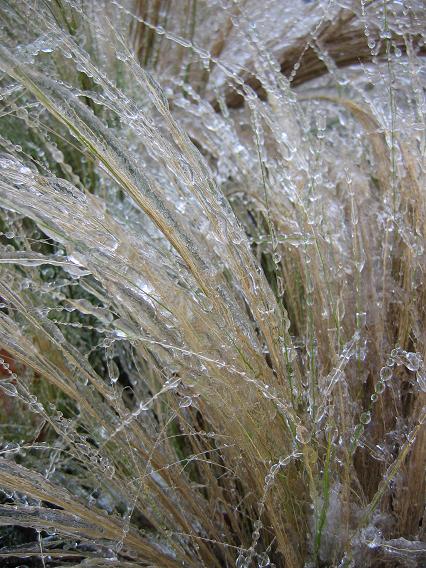 Mexican feathergrass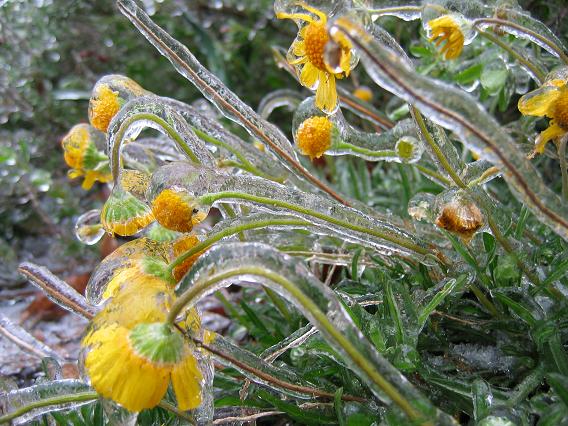 Hymenoxys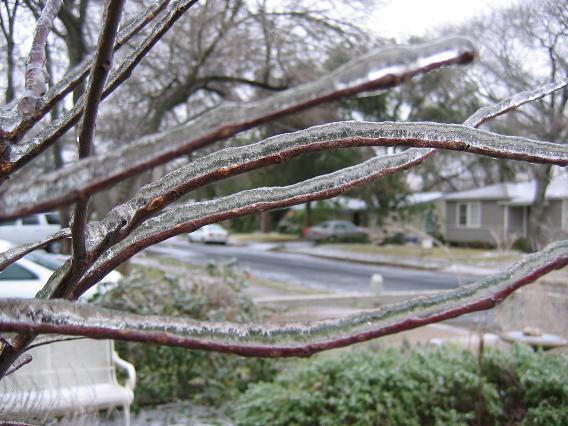 Texas redbud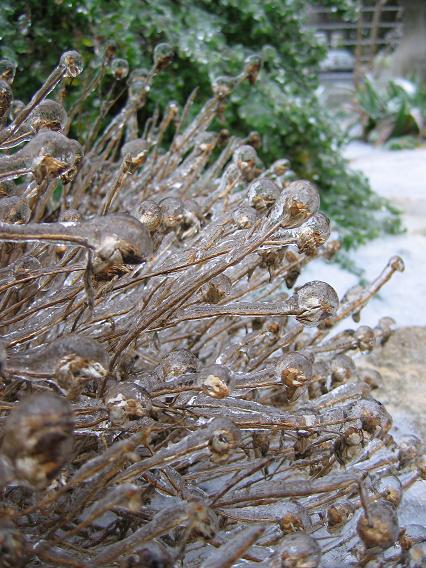 Narrowleaf zinnia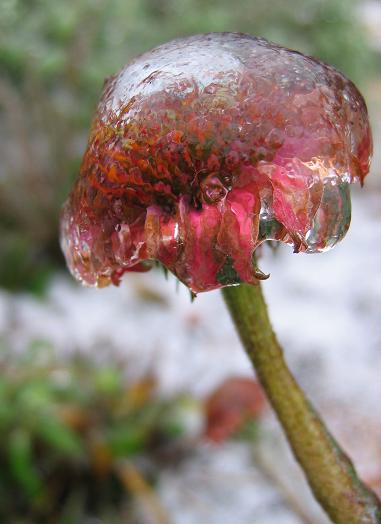 Echinacea
One last image from yesterday—fat, fluffy flakes of snow falling. How often do we see this in Austin?