September 19th, 2012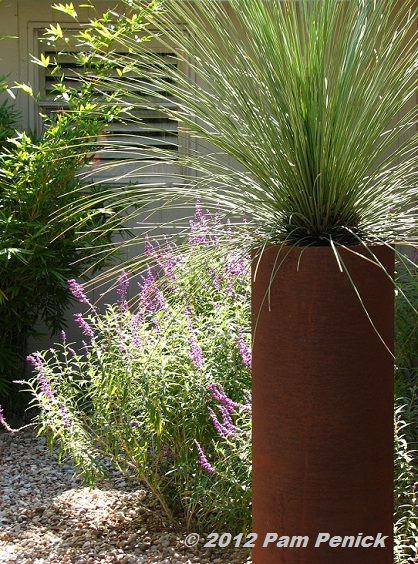 Every time I pull into my driveway I feel happy looking at the new gravel garden that's replaced the old foundation-hugging bed and lawn.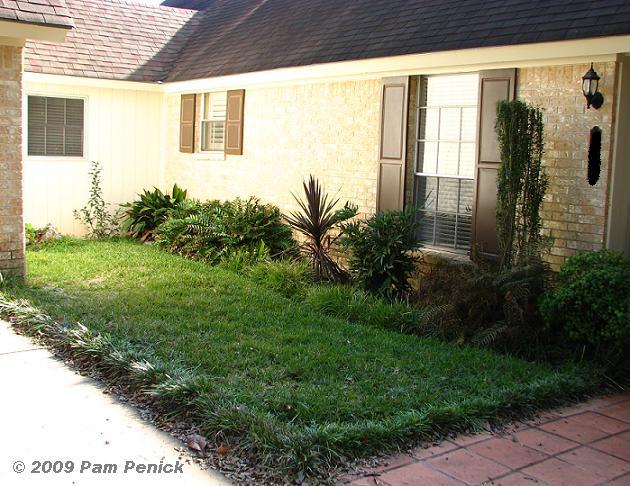 BEFORE: A fairly traditional foundation strip and lawn edged with dwarf mondo grass. The shrubs were planted too close to the foundation, but otherwise it was fine—no "mustache" strip of clipped evergreens, at least. However, it just didn't express a sense of…garden excitement, and mowing and edging this space was a pain.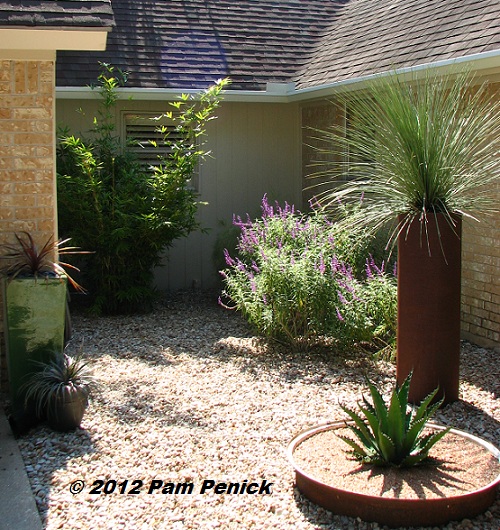 AFTER: A redesign gave me a gravel garden with a simple plant palette that breaks free of the foundation line, that gains vertical interest with taller plants and the use of tall containers, and with mostly evergreen foliage except for a pop of purple in the fall courtesy of the Mexican bush sage.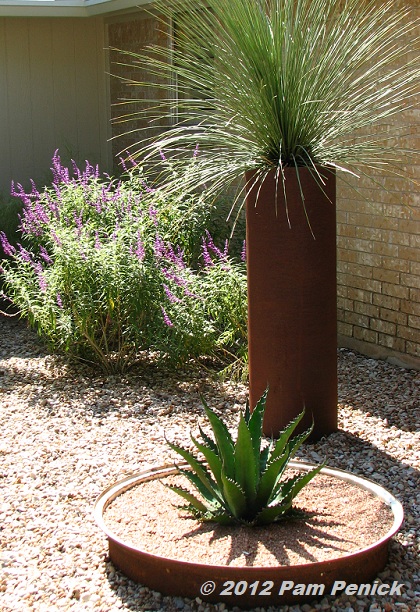 Three cool plants: Mexican bush sage (Salvia leucantha), toothless sotol (Dasylirion longissimum) in the steel pipe, and 'Jaws' agave in the tractor-rim planter.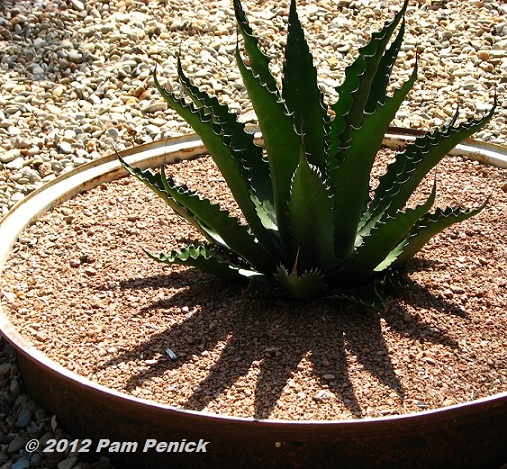 Isn't the shadow pattern wonderful? Just look at the teeth on that agave. Rawr!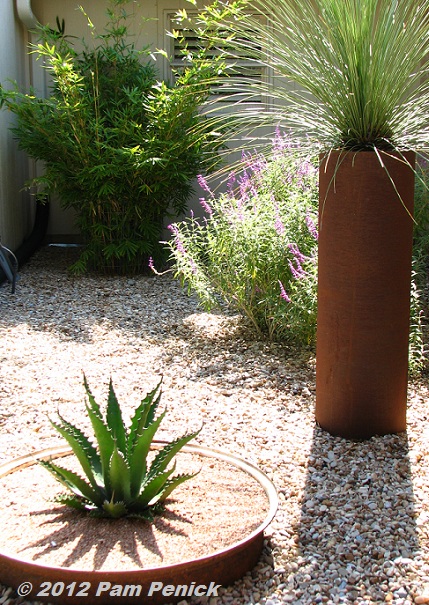 A clumping 'Alphonse Karr' bamboo anchors the back left corner, helping to screen some drainage pipes. All that's needed is a darker color on that back wall, which should occur this fall if we have our house painted as planned. It needs it, and I can't wait to try something more natural looking than that creamy white.
All material © 2006-2012 by Pam Penick for Digging. Unauthorized reproduction prohibited.