September 11th, 2012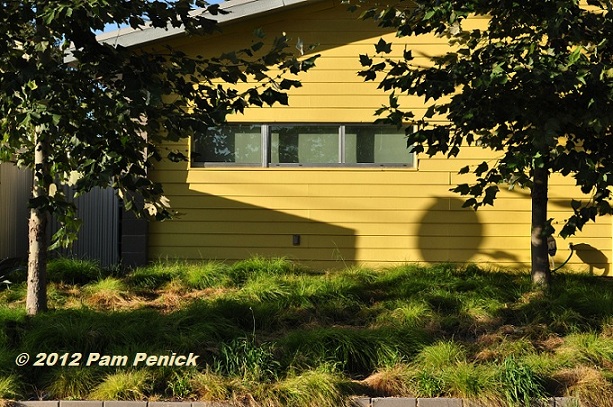 Driving in East Austin recently, I spotted this cheery yellow house with an alternative lawn of sedge—probably either Texas or Berkeley sedge—in the front yard…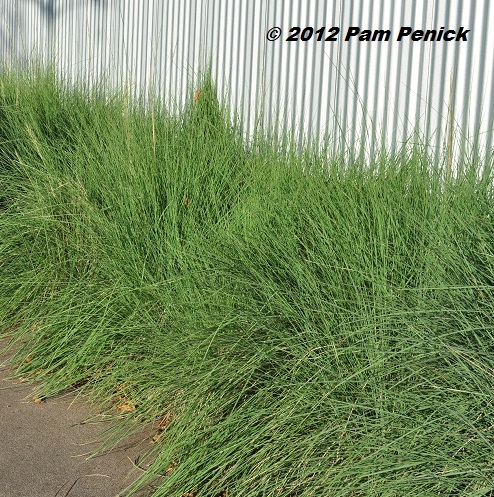 …and a row of native Lindheimer muhly (Muhlenbergia lindheimeri) along the side-yard fence.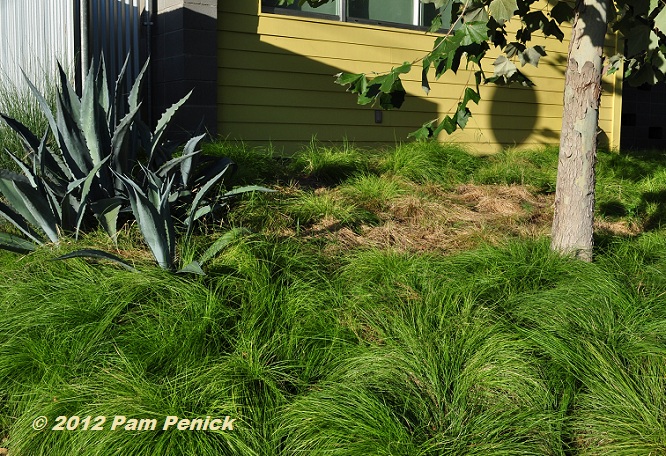 A few brown patches marred the beauty of the sedge lawn, but even so I appreciated the tufted-ottoman look of this no-mow, low-water lawn. Sedge makes an especially good replacement for a front lawn, which typically sees little foot traffic. In our hot climate, I'd give it dappled shade or morning sun only. In fact, this one could be struggling because it gets a blast of afternoon sun.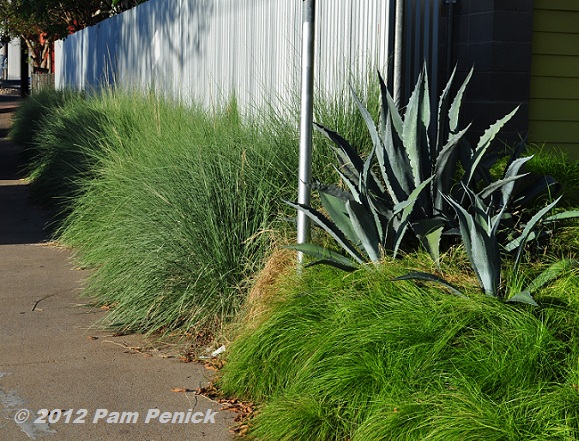 A clump of steel-blue agaves, which echo the color of the corrugated-metal fence behind them, anchors the corner and provides additional texture.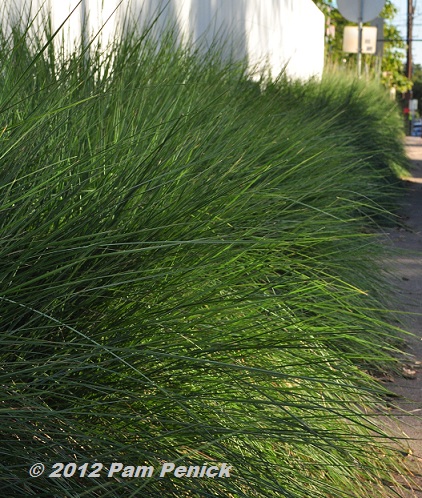 Blue-green Lindheimer muhly grasses soften the line between fence and sidewalk.
Overall, it's a very low-maintenance design using three kinds of native (or well-adapted) plants. Smart!
All material © 2006-2012 by Pam Penick for Digging. Unauthorized reproduction prohibited.