August 31st, 2012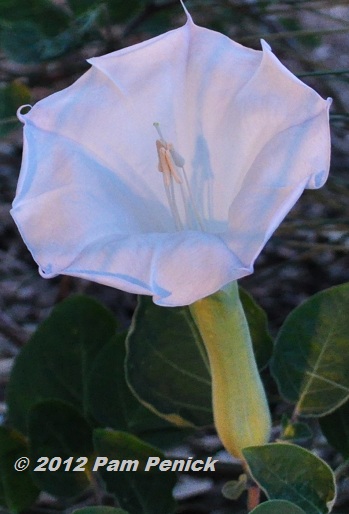 If you brave the West Nile-carrying mosquitoes at dusk, you can enjoy the unfurling of datura's lightly scented trumpets. Under a full moon last evening, I took these images of one of my datura (Datura wrightii) in full, moon-like bloom.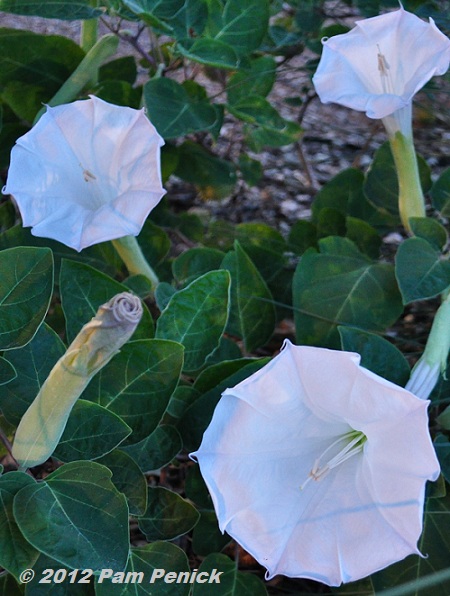 I like the curved "hooks" on the edges of the flowers, and their pleated appearance. The foliage is coarse and rangy, not really much to look at, but the leaves do have a faint white edge, which is nice.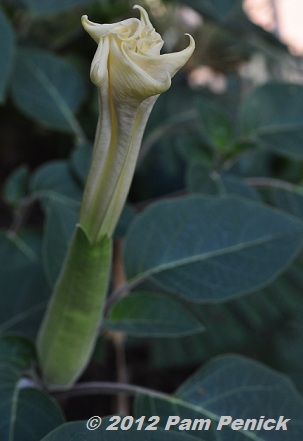 The buds are long, about 6 to 8 inches, and they fatten up for a day or two before unfurling for one night's glory.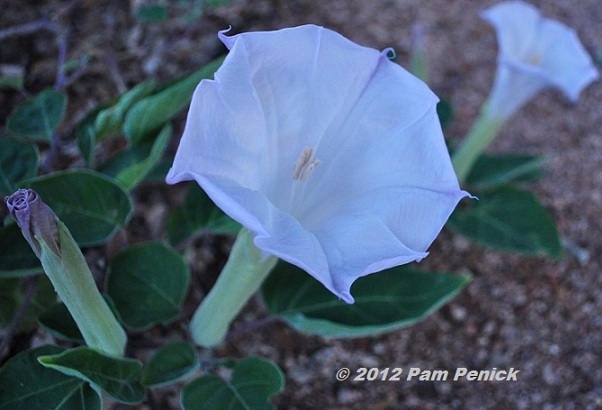 They close by mid-morning the next day.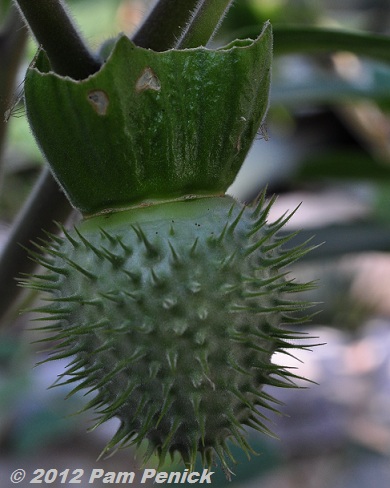 The seedpods are spiky and egg-shaped, with a leafy collar. Weird, aren't they? Remember, all parts of this plant are poisonous. But it's a deadly beauty.
Note: My Plant This posts are written primarily for gardeners in central Texas. The plants I recommend are ones I've grown myself and have direct experience with. I wish I could provide more information about how these plants might perform in other parts of the country, but gardening knowledge is local. Consider checking your local online gardening forums to see if a particular plant might work in your region.
All material © 2006-2012 by Pam Penick for Digging. Unauthorized reproduction prohibited.