August 30th, 2012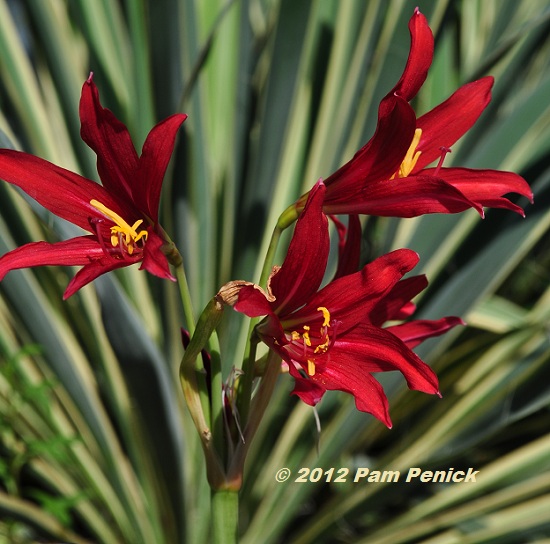 To the tune of the Thin Lizzy song, let's sing: The bulbs are back in town! Which bulbs? Those velvety red heralds of fall—oxblood lilies, also known as schoolhouse lilies (Rhodophiala bifida), a name that's particularly apt this year since school just started.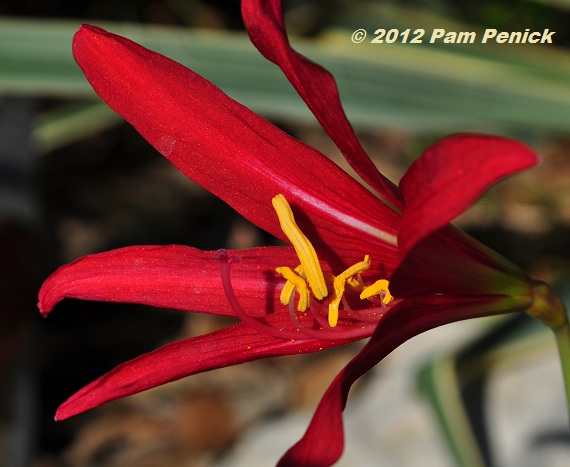 These bulbs have a way of sneaking up on you, seemingly popping up overnight and unfurling their blazing trumpets, just waiting for you to notice.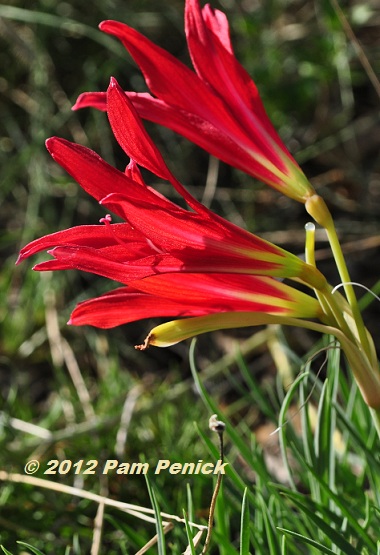 Such excitement to see one appear. Then it's, Oh look—more!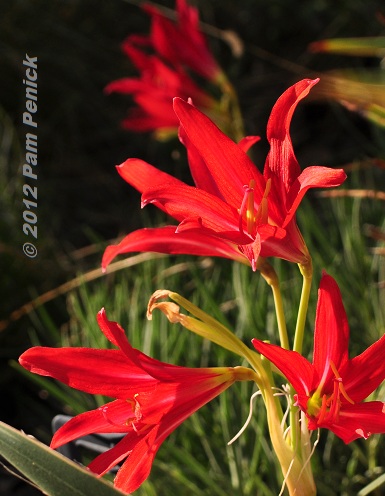 They're blooming early this year, promising that fall will come soon, even though it's still close to 100 degrees every day for now. If you want to know more about these beauties, just visit the blog of the undisputed oxblood lily queen, MSS of Zanthan Gardens.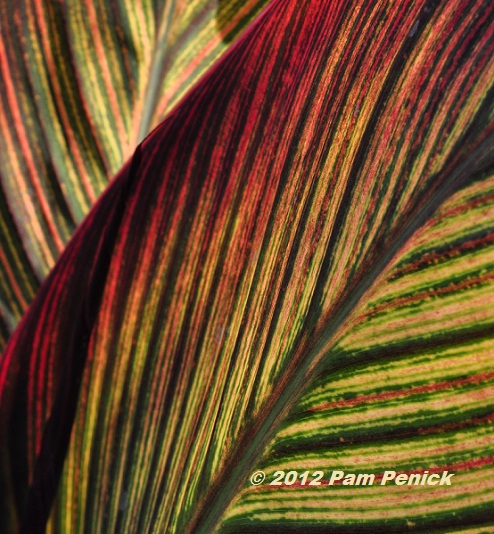 It was a red day yesterday evening when I took these pictures, or at least that was the color that jumped out at me. The westering sun shone through the stripey 'Tropicanna' canna leaves…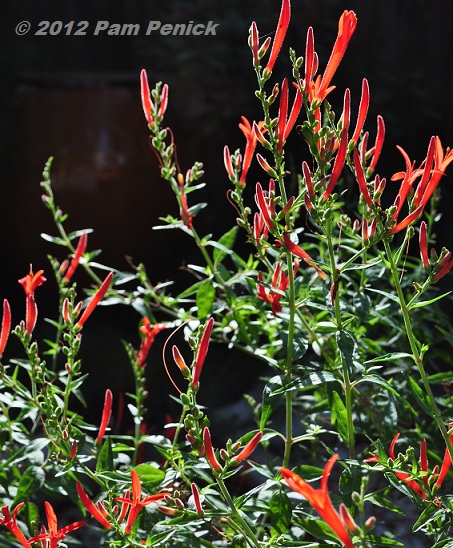 …and intensified the red-orange hue of flame acanthus (Anisacanthus quadrifidus var. wrightii), one of my favorite hummingbird attractors and a native Texas plant.
Somehow, despite the late summer heat, the plants are signaling that fall is on the way. It must be the shorter days. Hallelujah!
All material © 2006-2012 by Pam Penick for Digging. Unauthorized reproduction prohibited.