January 19th, 2009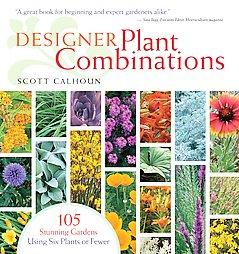 Soon enough daffodils, bluebonnets, and columbines will brighten our awakening gardens. Awakened ourselves to the joy of spring, we'll throng to the nursery and snap up bedding plants and newly introduced perennials willy-nilly, bringing them home and plopping them in wherever we can find an open spot. They'll add color and texture to the garden, but unless we're lucky or we plan better than that, come August we'll wonder why it hasn't quite come together the way we'd hoped.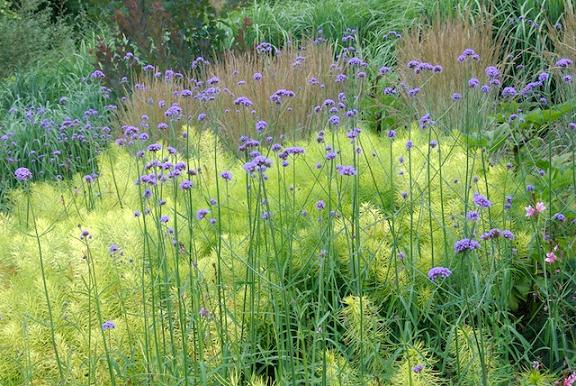 ©2007 Scott Calhoun, all rights reserved
If you're tired of this plop-a-plant routine and long to put together interesting, successful combinations, you'll be inspired by Designer Plant Combinations: 105 Stunning Gardens Using Six Plants or Fewer. Arizona garden designer and author Scott Calhoun visited public and private gardens around the country and photographed small groupings that caught his eye. His images (along with those by Rob Cardillo and Saxon Holt, among others), lavishly illustrate numerous vignettes. You'll find yourself poring over the photos and marking the combinations that will work for your hardiness zone.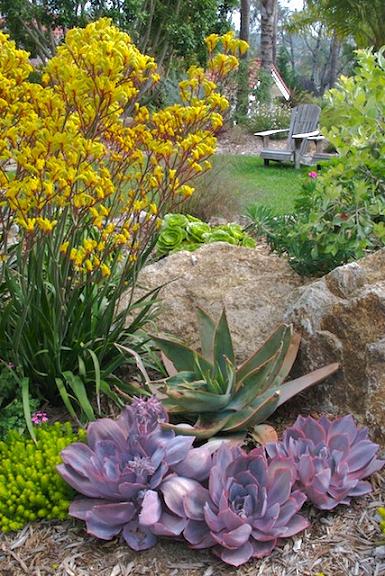 ©2007 Scott Calhoun, all rights reserved
Eye candy isn't all you'll find though. Calhoun helpfully provides a description of the plants in each vignette and a pithy analysis of what makes it work. His writing is never frou-frou or flowery. Quite the opposite—his tough-guy metaphors will crack you up. Describing spiny sharkskin agave, he declares that "you can plop him down in the middle of perennials and fine-textured grasses and he will be respected instantly, like Tony Soprano walking into an Italian restaurant."
Plant a pink combo of Joe-pye weed, purple fountain grass, and lantana, he promises, and your garden will "attract butterflies like fraternity brothers to a tapped keg."
Describing a white border at Longwood Gardens, he dismisses the notion that it's "as proper as a Victorian wedding dress." Instead, as if watching a street fight, he calls out the play-by-play: "[A]n angel's trumpet muscles its way up through the mid-border, sticking up its funnel-shaped flowers here and there, while clumps of Abyssinian sword lilies knife their way up out of a patch of silver spurflower." (Quotes courtesy Storey Publishing)
This is a breath of fresh air in garden writing, and I lingered over this book for a week. If you want more of Calhoun's breezy, metaphor-spangled humor, gorgeous photos, and an enthusiastic advocacy for native plants and green gardening, check out his first book, a memoir about creating a home and garden in the Sonoran Desert, Yard Full of Sun: The Story of a Gardener's Obsession That Got a Little Out of Hand. It's one of my favorite garden books.
Calhoun blogs at Scout Calhoun's Desert, and his next book, The Hot Garden, is expected out this spring. Until then, I'll be adapting a few of his designer plant combinations to my new garden.
All material © 2006-2009 by Pam Penick for Digging. Unauthorized reproduction prohibited.