August 21st, 2012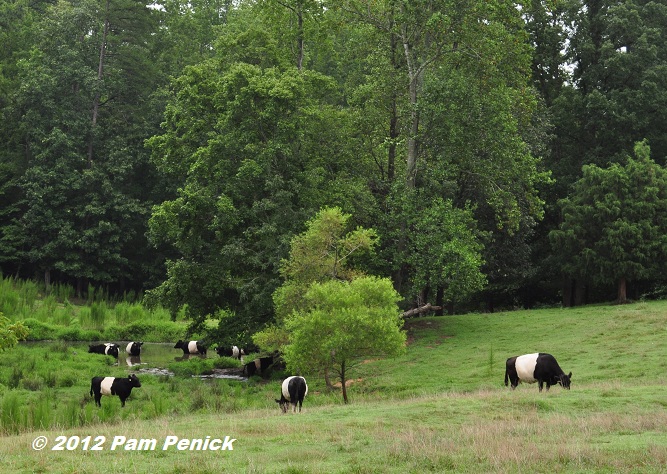 My dad lives in Fearrington Village, a planned community of mostly retirees outside of Chapel Hill, North Carolina. It's a lovely community of 2,000, built on wooded, rolling hills, anchored by an English-style village square with a few shops, an independent bookstore (sadly lacking in garden titles, but otherwise charming), a beer garden, a deli, and an elegant inn and restaurant surrounded by lush gardens and bucolic farmland, the site of innumerable weddings.
The official mascot of the place is the Belted Galloway, aka the Oreo cow.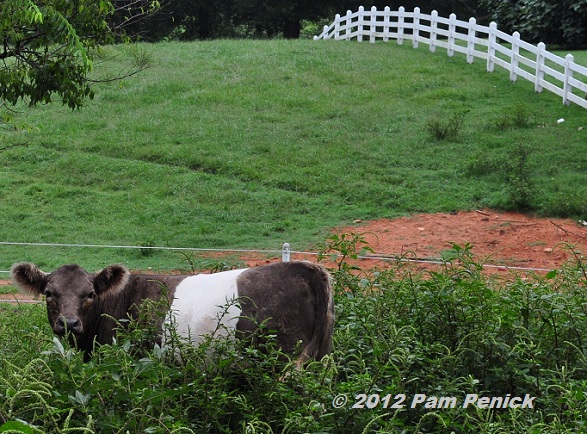 The black-and-white cattle occupy two pastures at this former dairy farm, contributing to the pastoral beauty of the place.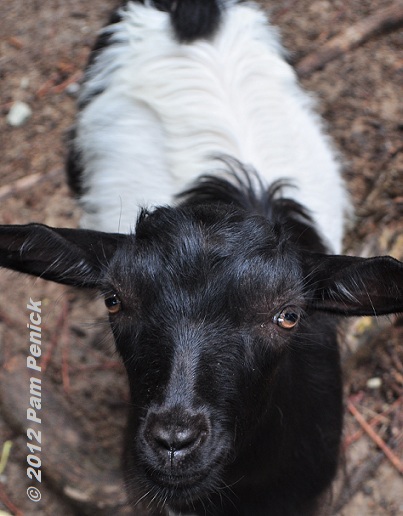 There are also Oreo goats!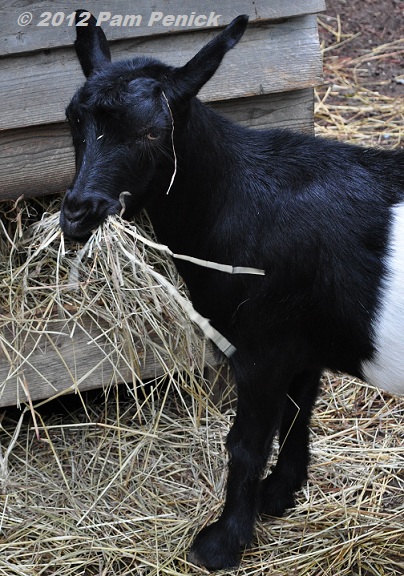 They're actually known as Tennessee fainting goats, and they too add to the farm-like ambience.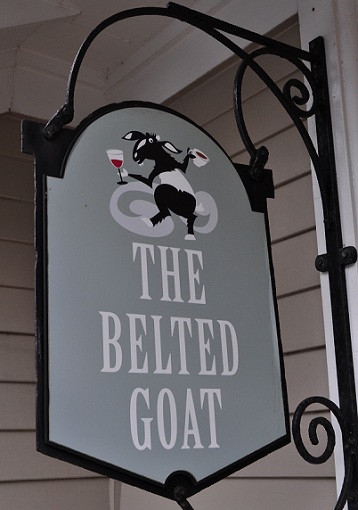 In the village center, you can grab a sandwich at the goats' namesake deli.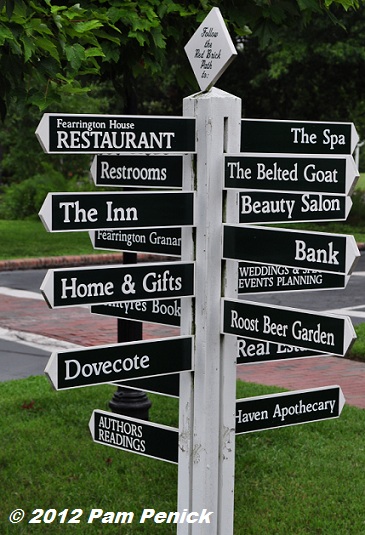 Afterward you can study the village signpost…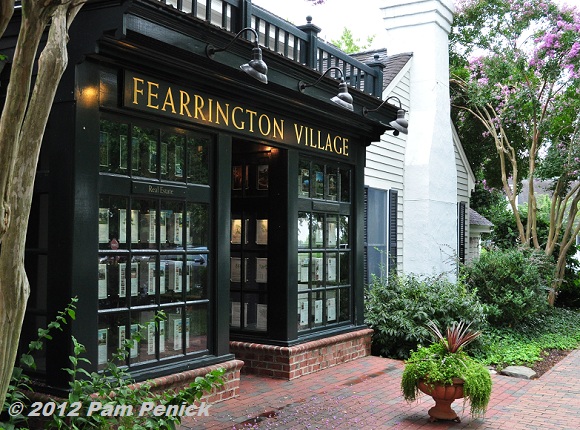 …and pass a lovely afternoon strolling the grounds…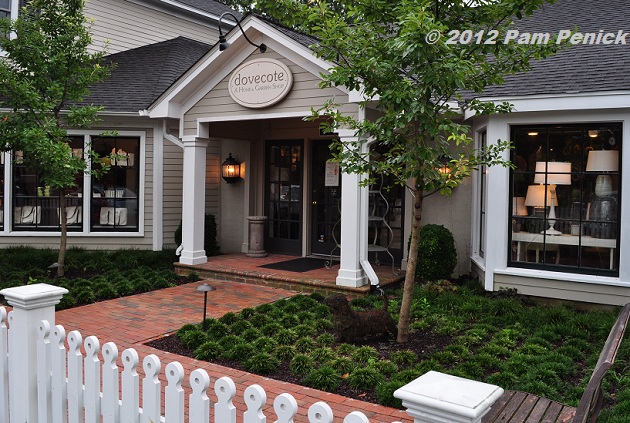 …poking around in the shops…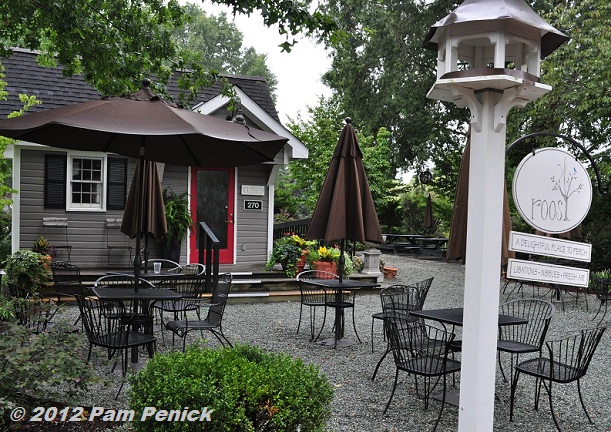 …and enjoying a beer and peanuts or a glass of wine at Roost, the beer garden.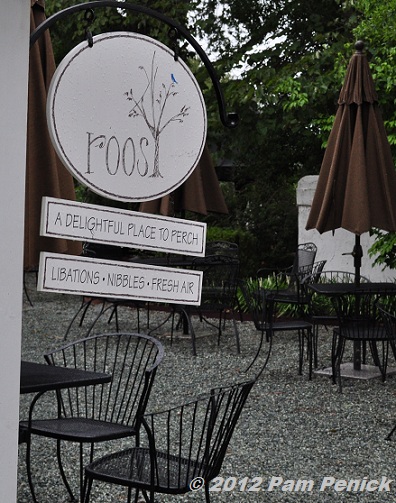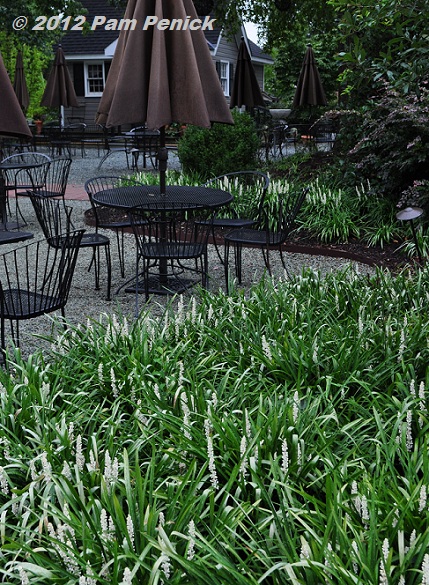 We spent several pleasant hours here, enjoying live music outdoors on the gravel patio, where I admired this lush liriope border.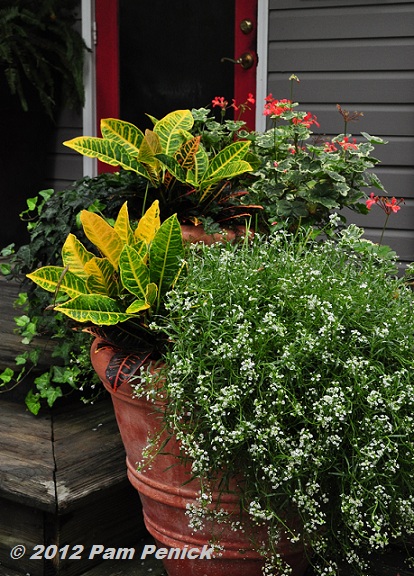 Roost had some pretty planters too.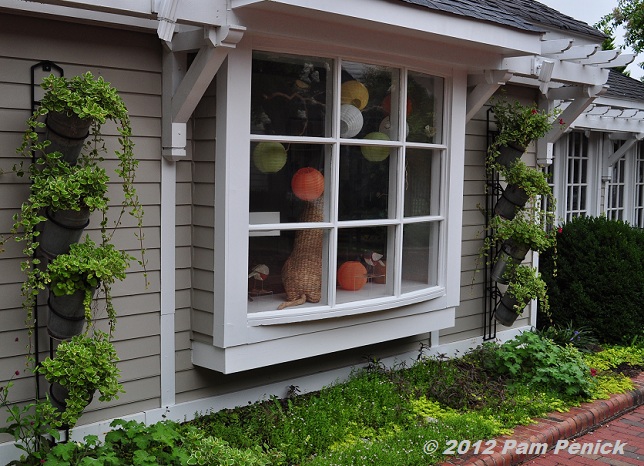 And check out these cool vertical planters behind the Dovecote, a home-and-garden shop. Yes, they even garden up the less-traveled side streets here.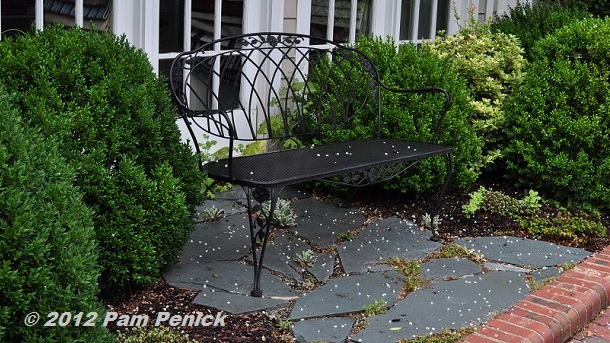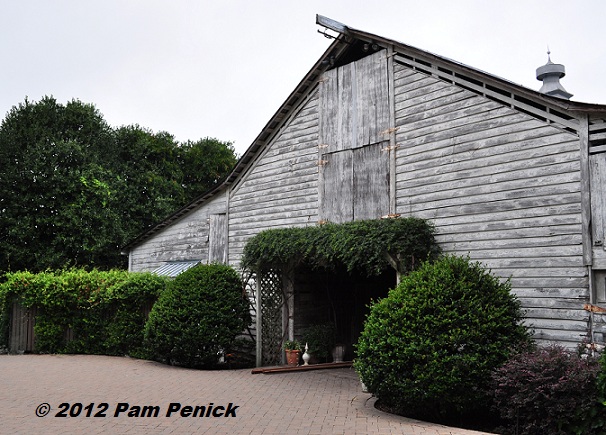 Many of the original farm buildings have been preserved, including the barn.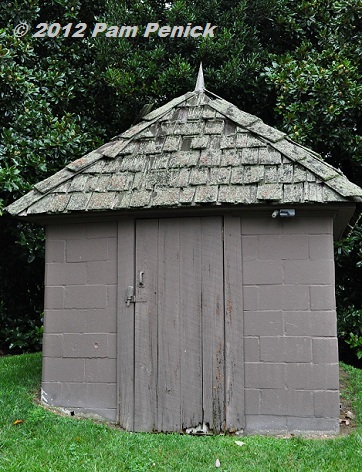 This shed looks weathered by time, but perhaps that's artful. It does appear to be made of concrete blocks. You gotta love a hip-roofed shed though, right?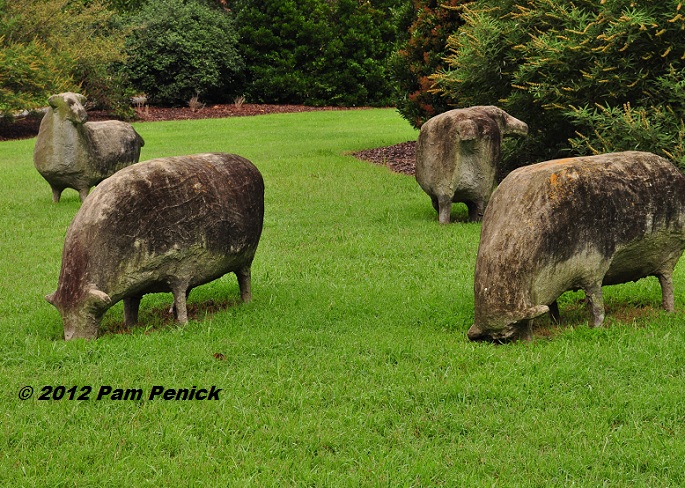 Park space is generous in the community, with ponds and walking trails galore. Public art includes this flock of stone sheep. My children pretended to ride them when they were younger.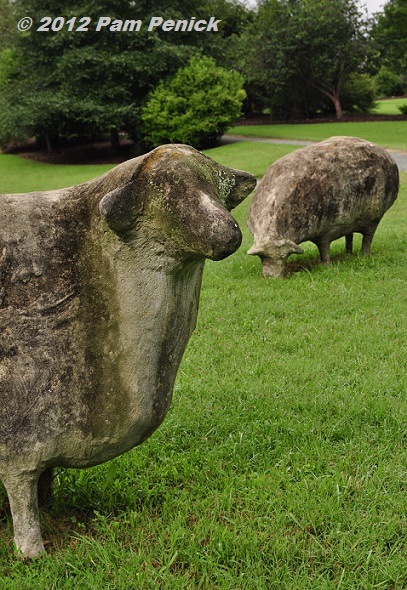 But this time it was just me, and the silence of the (stone) lambs.
Tune in next time for a tour of the picturesque Fearrington House gardens. You'll see why so many brides have chosen to have their pictures taken in the inn's gardens. For a look back at my dad's personal Fearrington garden, click here.
All material © 2006-2012 by Pam Penick for Digging. Unauthorized reproduction prohibited.