August 13th, 2012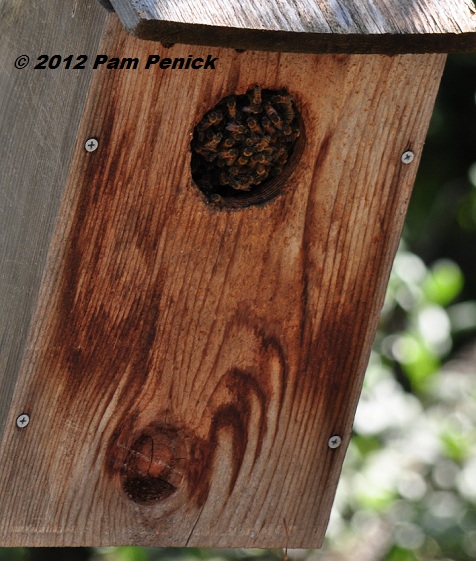 I came home from a weekend with family to find a honeybee swarm in our owl box. Bee activity around the stock-tank pond is higher than ever too, thanks to the newcomers.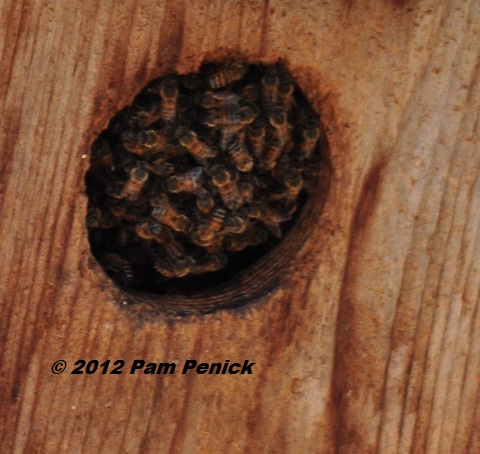 While it's sort of fascinating to see them balled up in the doorway, and while I've read that bees are docile while swarming, I worry that they'll move into the box permanently. I'll be calling a bee relocation (not bee-killing) service today.
All material © 2006-2012 by Pam Penick for Digging. Unauthorized reproduction prohibited.