August 16th, 2012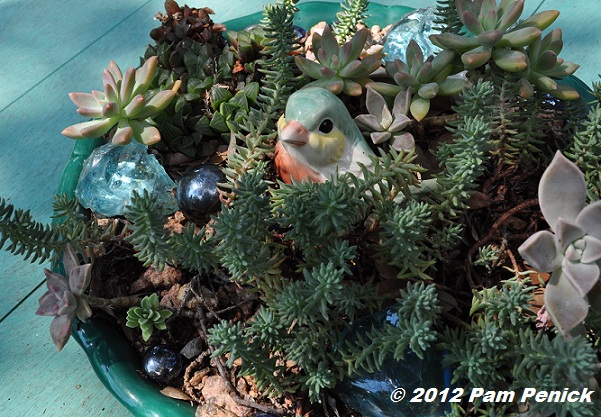 What's sweeter than a bluebird of happiness for Foliage Follow-Up?
Join me in posting about your lovely leaves of August for Foliage Follow-Up, a way to remind ourselves of the importance of foliage in the garden. Leave your link to your Foliage Follow-Up post in a comment. I really appreciate it if you'll also include a link to this post in your own post (sharing link love!). If you can't post so soon after Bloom Day, no worries. Just leave your link when you get to it.
All material © 2006-2012 by Pam Penick for Digging. Unauthorized reproduction prohibited.