July 31st, 2012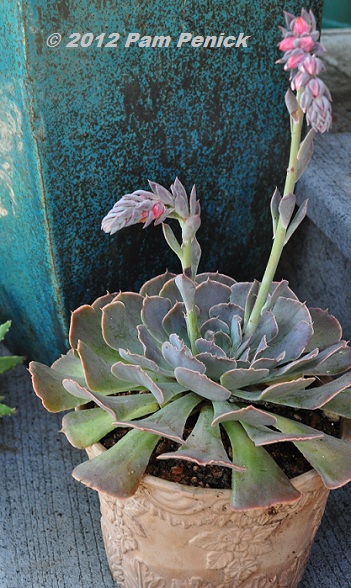 Do you ever buy plants and then leave them sitting in their plastic pots on the back steps for months? That's what I did with a handful of small succulents, which I purchased in the spring to use in freshening up the cinderblock wall planter (click for the "how-to"). Lately I'd also acquired a few cacti and succulents from gardening friends, and they needed to be potted up as well. So yesterday morning I waded through the mosquitoes, mixed up a wheelbarrow of one part Hill Country Garden Mix (Ladybug brand from Natural Gardener) with two parts decomposed granite, and got busy.

I potted up this cantaloupe-sized golden barrel cactus, given to me by Suzie of Viva Verde, if I remember correctly. What a score!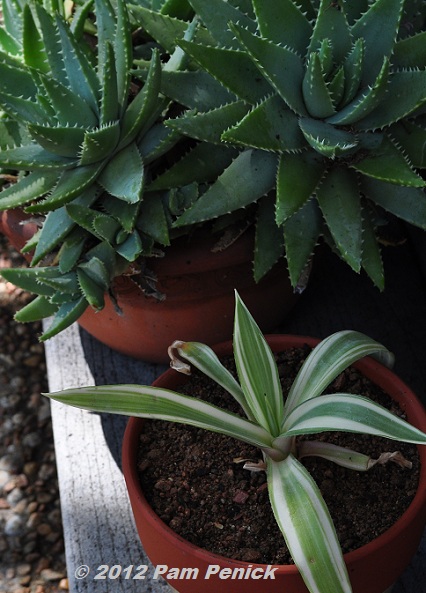 I potted up an Agave desmettiana 'Joe Hoak' pup, which Bob Beyer of Central Texas Gardening recently shared with me at a blogger get-together in his garden. Score!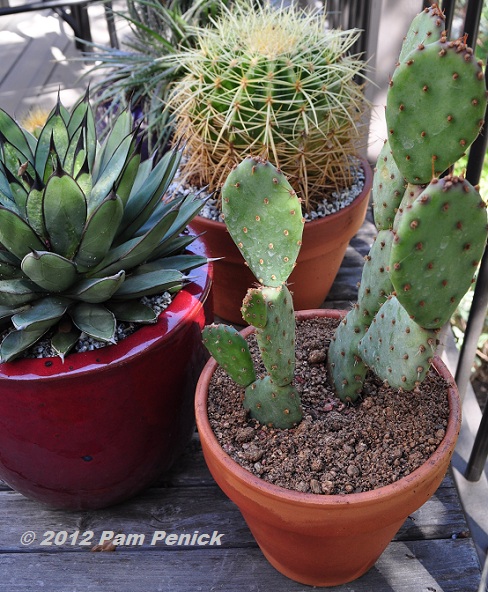 And I potted up a 'Baby Rita' prickly pear (Opuntia), sent to me all the way from Portland, Oregon, by my friend Loree of Danger Garden, who picked it up at Cistus Nursery for me. Score! Many thanks to all my blogging friends for sharing and sending "dangerous" plants my way.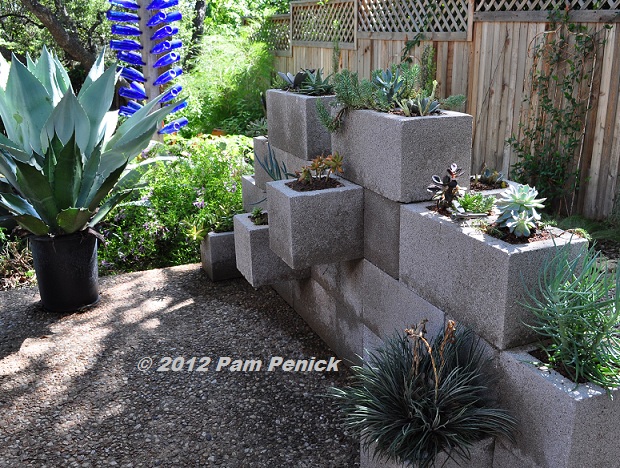 The succulent wall needed a few replacement plants, and all the planting pockets had eroded a bit during our rainy spring, so I topped them off with the soil mix. Much better!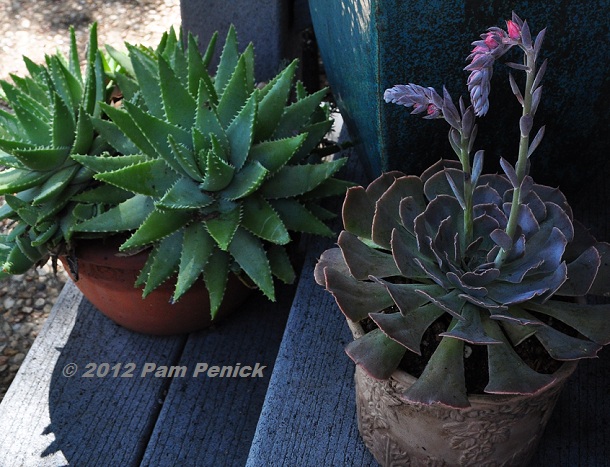 I ended up with an extra echeveria, so I drilled a hole in an old cachepot and planted it up. While I was at it, I pulled handfuls of live oak leaves out of my other potted succulents, like this aloe.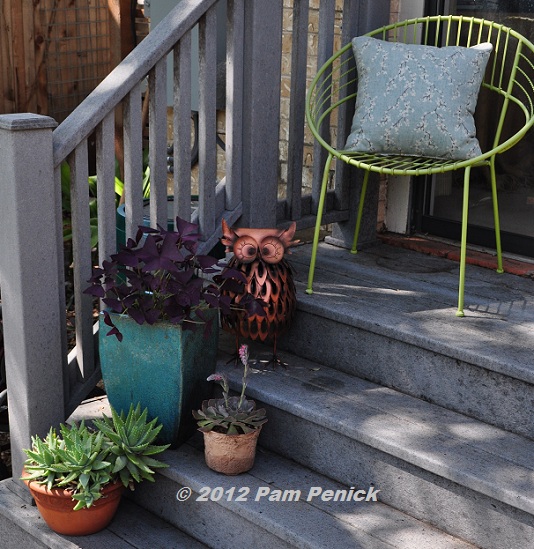 With the addition of a purple oxalis in a turquoise pot and a good sweeping, the back steps look fresh and clean again.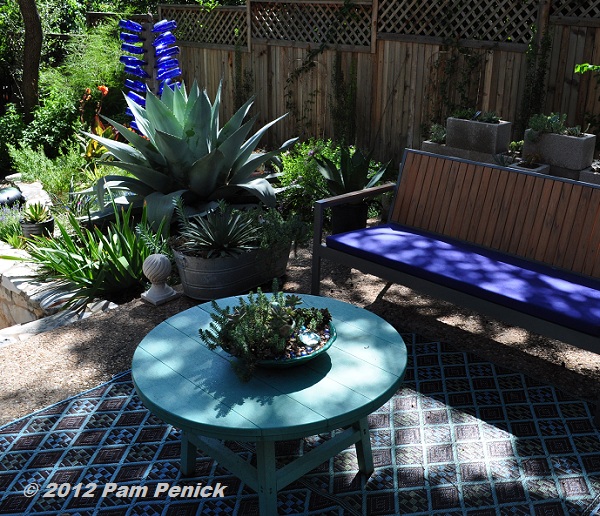 Now it's time to sit and enjoy the garden!
All material © 2006-2012 by Pam Penick for Digging. Unauthorized reproduction prohibited.
posted in
2nd garden--2012
,
Agaves
,
Aloes
,
Cactus
,
Containers
,
Decor
,
Garden art
,
Patios & decks
,
Seating
,
Succulents
,
Walls
,
Xeric plants