July 28th, 2012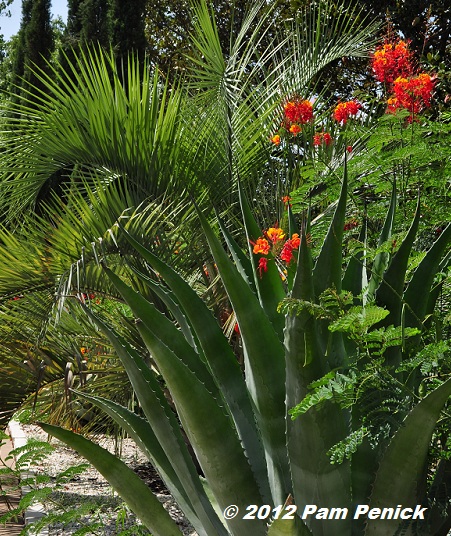 My son often asks me to drop him off at a friend's house, and this arresting combo along their neighbor's curb catches my eye every time. It's bold, textural, and, in summer, bright with Pride of Barbados (Caesalpinia pulcherrima) blooms. Yesterday I had my camera with me and took a few pics. Shazam!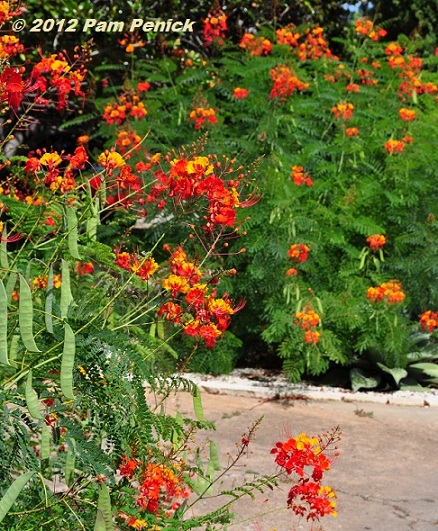 These folks absolutely love their big, bold plants. Don't you feel like you're in the tropics? Two enormous Pride of Barbados plants flank each side of their driveway, blazing away red-orange and yellow.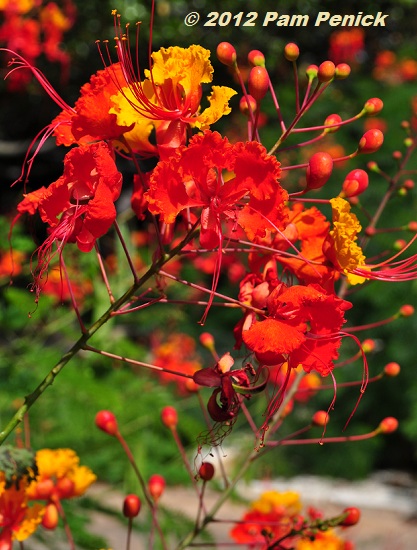 Pride of Barbados, also known as dwarf poinciana, is the national flower of Barbados. But it grows well in Austin's zone 8b, proving fatally tender only in a severe cold snap. Mulching the base during winter can give it a little extra protection and is easy to do.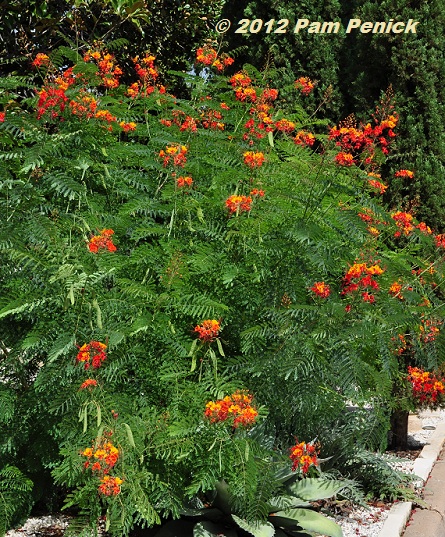 The feathery green leaves give the shrub a somewhat airy appearance. Its branching stems are spiny. I used not to care for tropical-esque plants like these, but this one's grown on me. Pride of Barbados provides traffic-stopping summer color, and it's drought tolerant and deer resistant. What's not to like?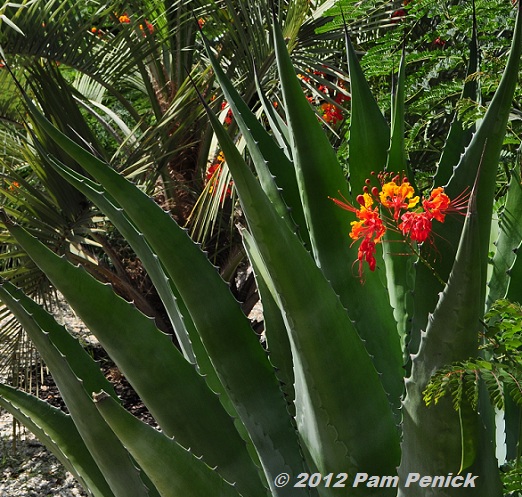 And of course, a handsome agave makes everything around it look even better.
All material © 2006-2012 by Pam Penick for Digging. Unauthorized reproduction prohibited.