July 17th, 2012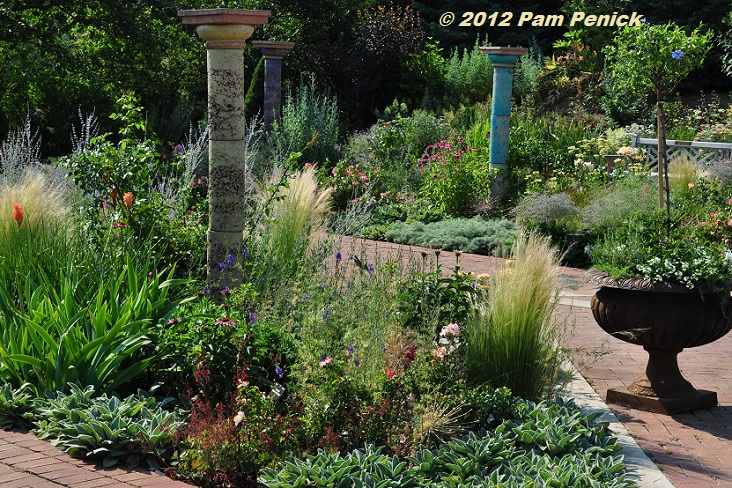 The Romantic Garden at Denver Botanic Gardens, which I visited earlier this month, is not festooned with the traditional roses, wisteria, and clematis. In dry, high country style, feathery grasses mingle with aromatic salvias, prairie wildflowers, and felt-leaved lamb's ears.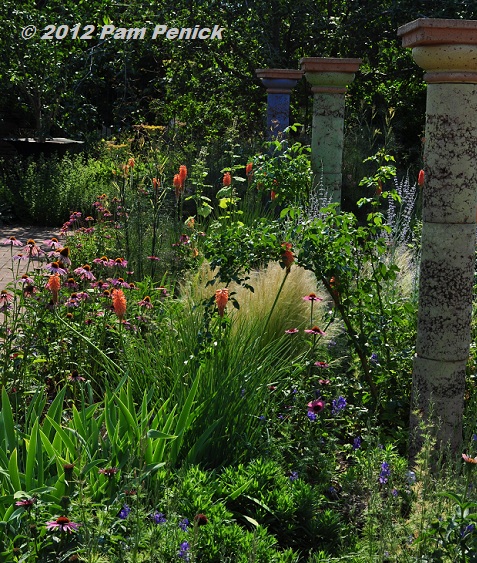 Accenting the garden beds stand a handful of Little and Lewis-style columns the colors of sidewalk chalk.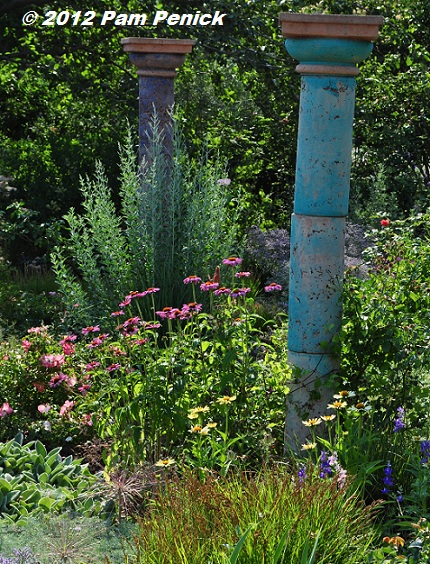 They lean like candy-colored ruins amid the frothy flowers.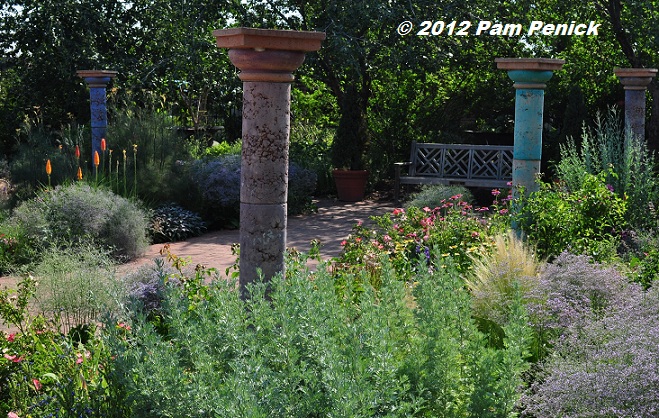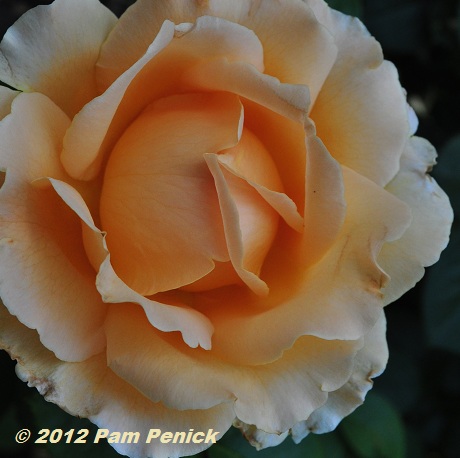 Farther along the path we did encounter some lovely roses.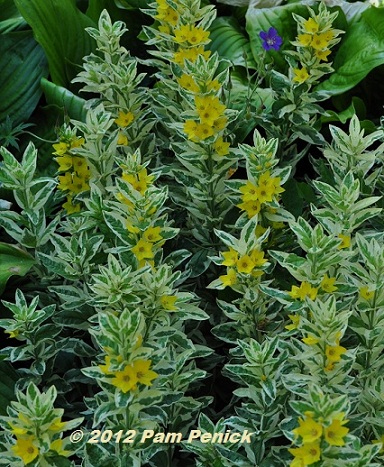 And this pretty mystery plant. Update: Lysimachia punctata 'Alexander' — thanks to everyone who provided an ID!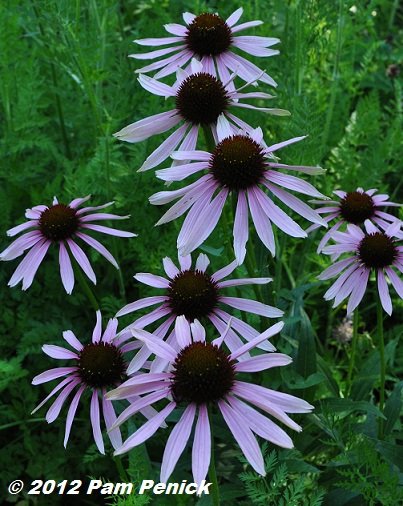 Purple coneflowers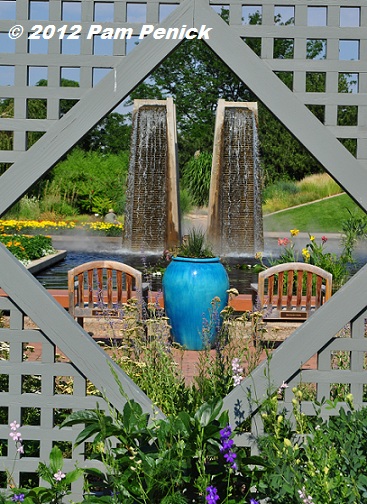 Along one of the central axes of the DBG runs a long, rill-like water feature, with these twin fountains that remind me of Mayan ruins.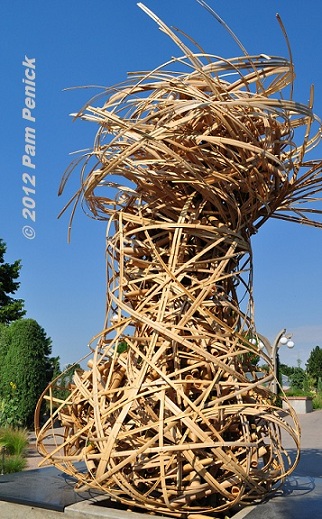 Occupying the center of one of the main walks stood this tornado-like sculpture made of bamboo, one of many such pieces placed throughout the gardens.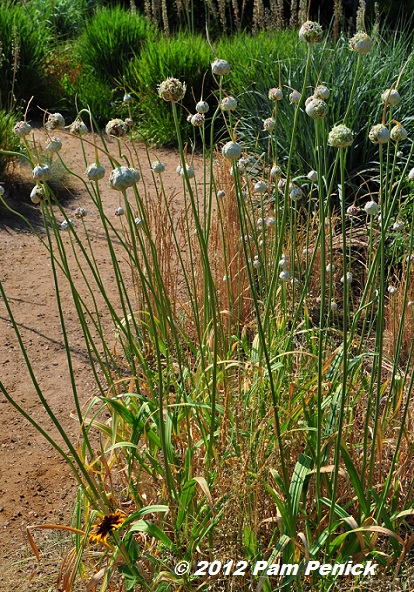 Moving on…garlic growing amid ornamental grasses.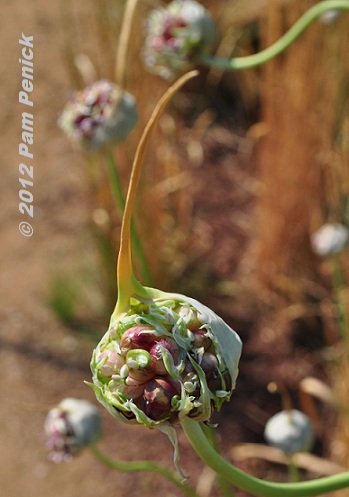 I like the charming seedheads.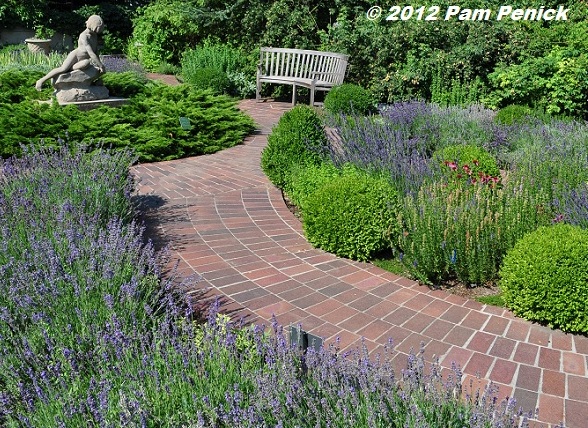 A fragrant lavender walk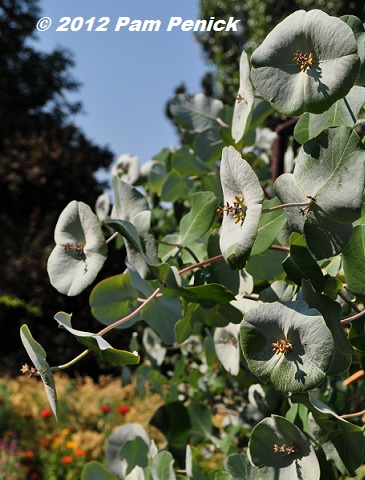 And a silvery 'Kintzley's Ghost' grape honeysuckle vine, winding its way up an arbor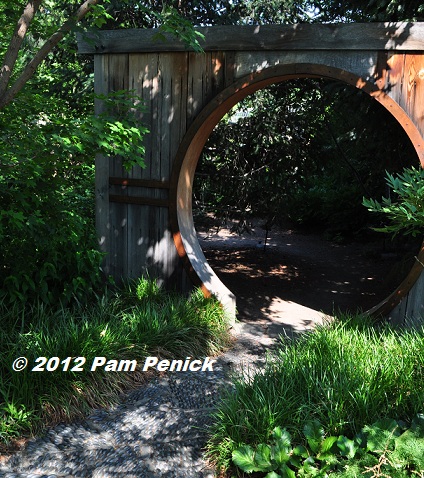 In June's Plant Asia garden, which contains Asian plants that grow in similar conditions to Denver's, I was distracted by hardscape: this moon gate…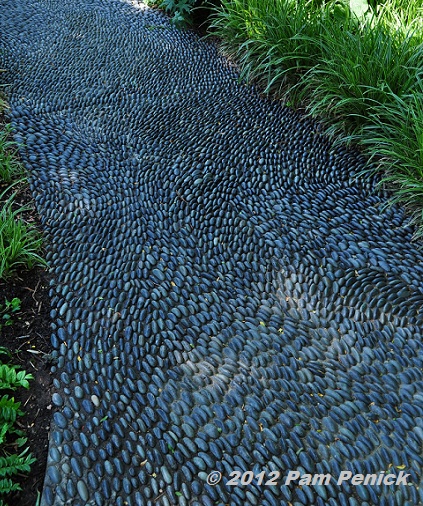 …and this mosaic pebble path that evokes a swirling stream.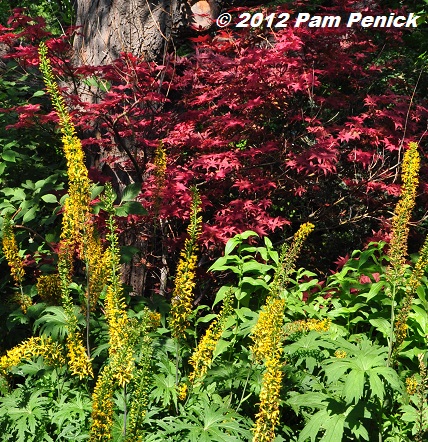 Ligularia stood out against a burgundy Japanese maple.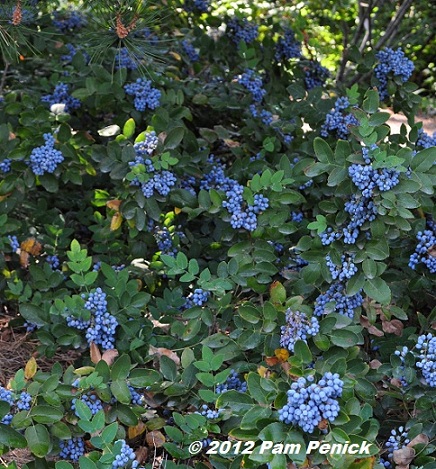 Creeping Oregon grape holly in full berry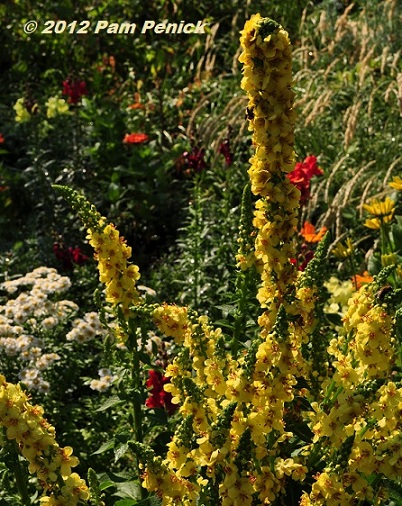 More verbascum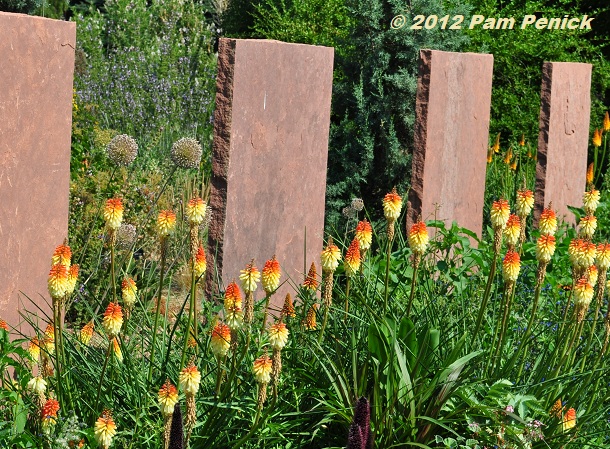 In the South African Plaza, torch lilies were ablaze, backed by vertical slabs of dusky pink stone.
This post is a mishmash of impressions from various garden rooms at the DBG. Next up I'll have a more cohesive set of images from DBG's Plains Garden, Rock Alpine Garden and Dryland Mesa.
Click to see my other Denver Botanic Gardens posts from this visit:
Grasses and cholla for Foliage Follow-Up
Sun-drenched perennial borders
All material © 2006-2012 by Pam Penick for Digging. Unauthorized reproduction prohibited.
posted in
Arbors
,
Botanic/Public Gardens
,
Color
,
Containers
,
Fountains
,
Garden art
,
Garden structures
,
Garden tours 2012
,
Paths
,
Roses
,
Sculpture
,
Seating
,
Travel
,
Trellis
,
Tropicals
,
Vines
,
Water features