June 25th, 2012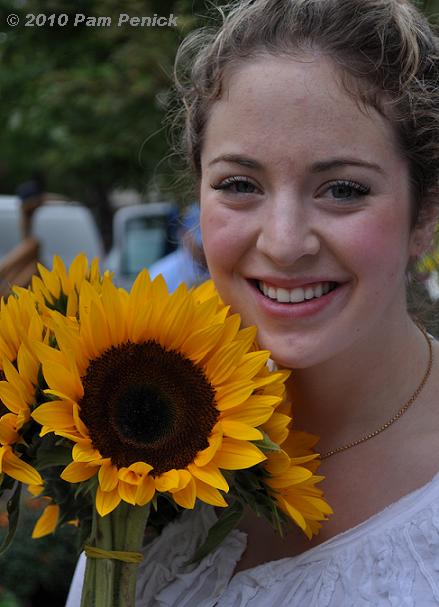 Sunflower happiness! On this 100-degree, hot, dry Monday, I'm feeling the need for a pick-me-up, and maybe you are too. Drought and wildfires are afflicting much of the country, so let's escape with a virtual visit to the farmers market at the Capitol Square in Madison, Wisconsin. I took these pictures on a golden fall morning two years ago. I hope you enjoy the reprise.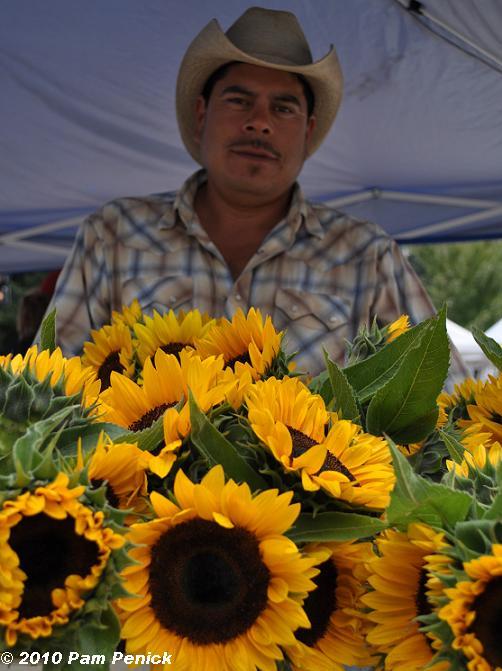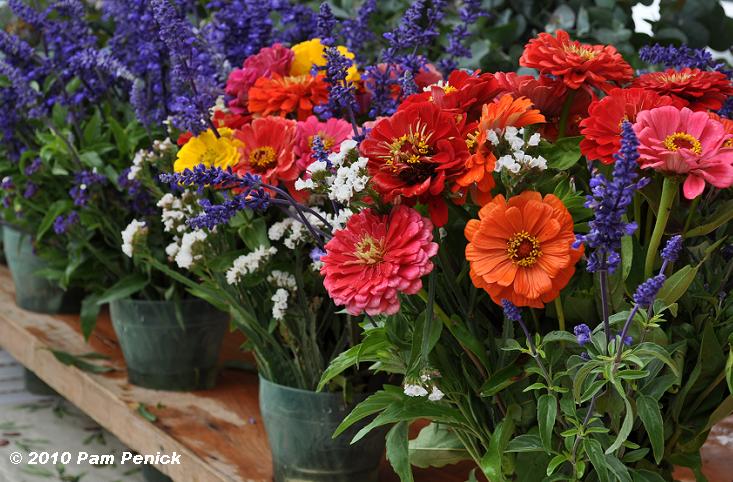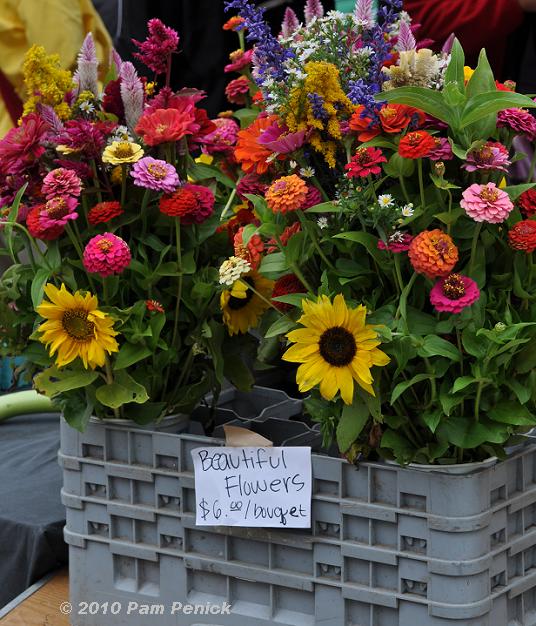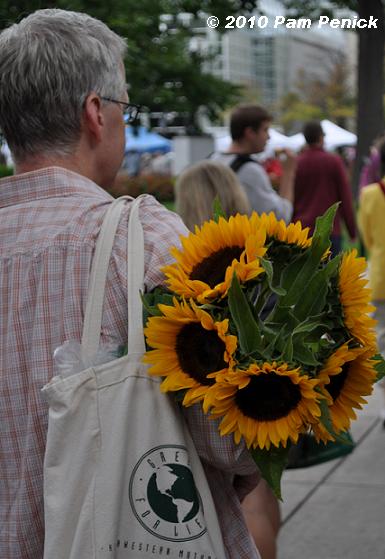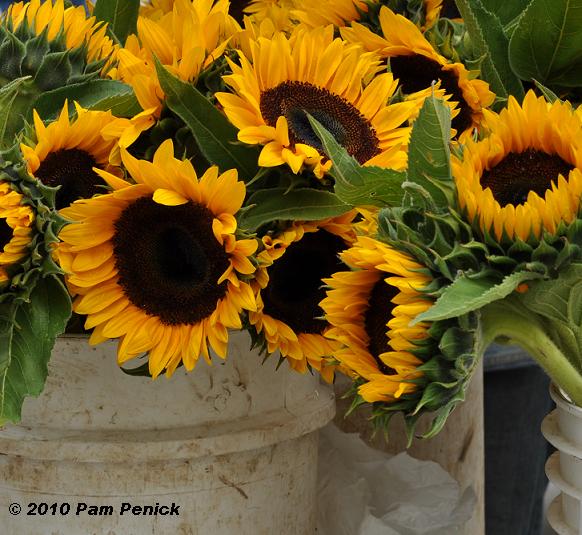 Have a happy, sunflowery day!
All material © 2006-2012 by Pam Penick for Digging. Unauthorized reproduction prohibited.