November 25th, 2006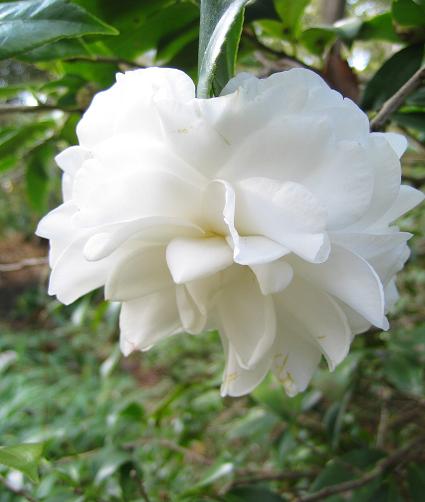 Camellia in bloom at Bayou Bend
After not one but two Thanksgiving feasts—Thursday with my husband's family, Friday with mine—it was time to give thanks for nature's beauty and feast our eyes instead of our bellies. So before we left Houston today we took a stroll at Bayou Bend, a 14-acre estate garden located just minutes from downtown. Named for Buffalo Bayou, the sometime-river/sometime-storm drain that runs through it, Bayou Bend's woodlands and formal gardens comprise a green oasis amid busy streets and looming buildings.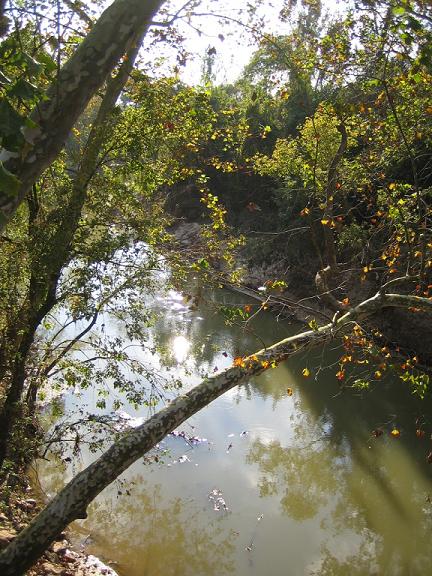 Buffalo Bayou
Donated to the city of Houston in 1957 by unfortunately named philanthropist Ima Hogg (I kid you not), Bayou Bend is Old South at its most elegant. As in many of Houston's gardens, evergreen shrubs rule: camellias, azaleas, boxwoods, yews. So different from Austin's drier, Hill Country-inspired gardens studded with ornamental grasses, salvias, and agaves. Bayou Bend evokes, for me, memories of a Carolina childhood, especially on a warm fall day like today, the camellias loaded with fat buds and a carpet of fragrant, brown pine needles under my feet.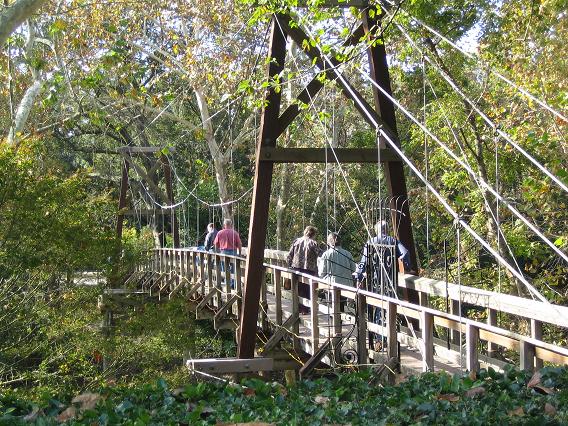 The entrance to this elegant, staid garden is surprisingly adventurous. You cross a narrow, wooden suspension bridge high above the sluggish bayou. If you feel especially daring you might be tempted to pause for a moment and give the thing a good bounce or two, although sternly worded signs warn prudishly against stopping while on the bridge.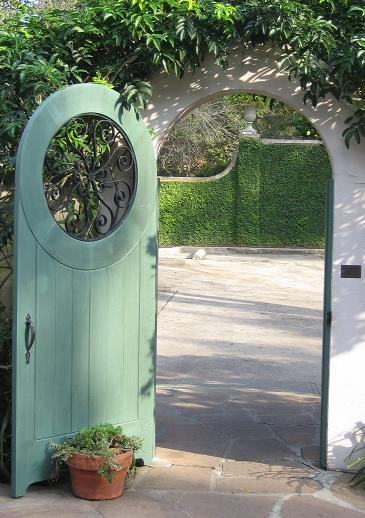 Charming garden gates always win me over.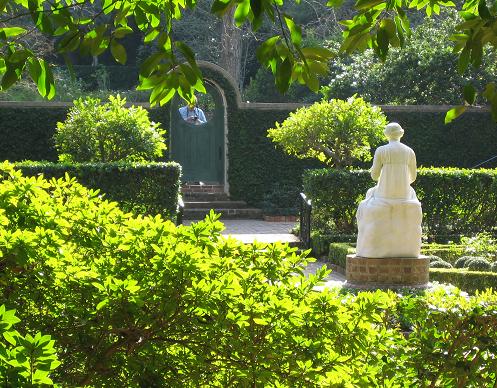 The afternoon sun lights up the formal Clio garden, named for the muse of poetry and history, seen here from the back.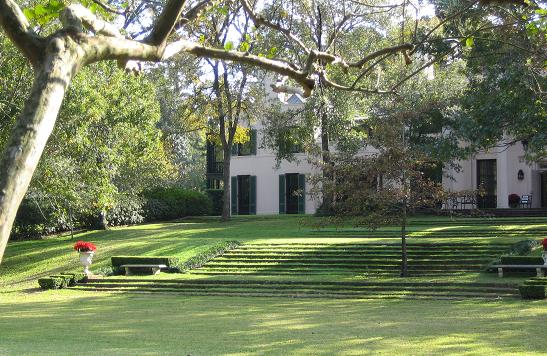 The formal lawn steps down from the house on brick-lined, grassy steps. While elegant, the garden also feels approachable thanks to its comfortable, human scale.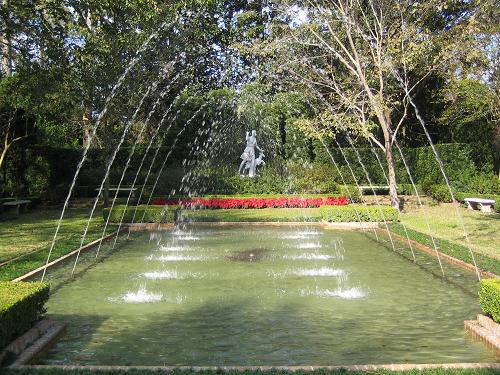 The lawn terminates at this grand fountain that frames a statue of Diana the Huntress. The plant selection may be uninspired, but it gets the job done, providing evergreen walls for the garden rooms Ima strove to create.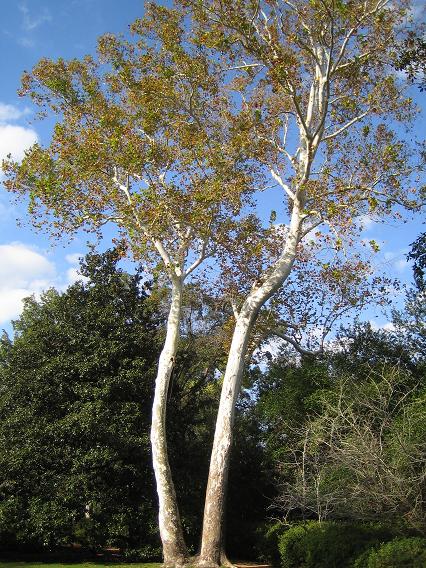 Another grand feature: an enormous, ancient sycamore whose white-skinned trunks shine among the evergreens. I'd forgotten that trees could get this tall; in Austin we have plenty of trees, but they rarely reach towering heights.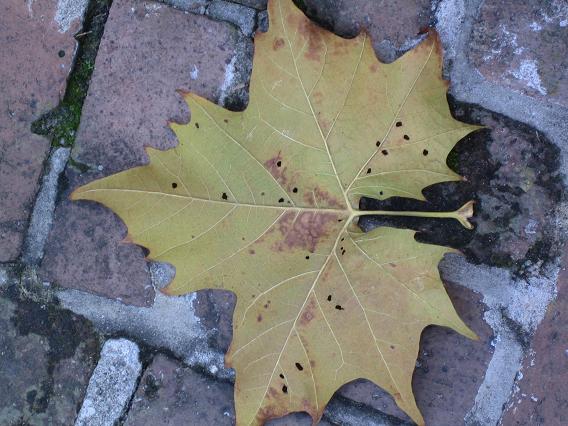 A quiet resting place.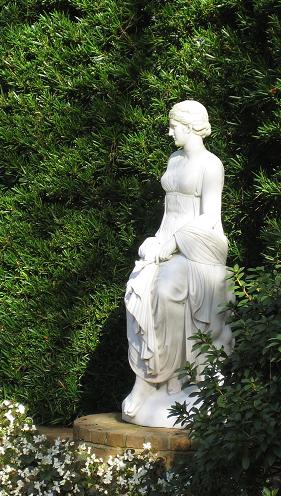 A third statue, of Euterpe, the muse of music, gleams as white as the sycamore's limbs in front of columnar Japanese yews.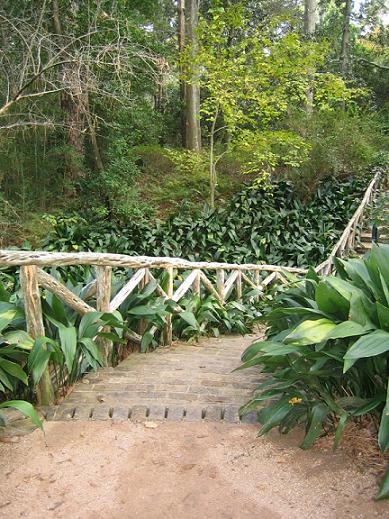 Who knew? Houston has some hills. The paths at Bayou Bend flow up and down hillsides that hug the bayou. The woodland garden appears to be pretty low-maintenance, with large clusters of self-sufficient plants like aspidistra under the trees. While the plant enthusiast in me would love to see a more interesting mix, this evergreen garden has the benefit of looking good in all seasons, being easy to care for, and feeling continually lush, even in winter.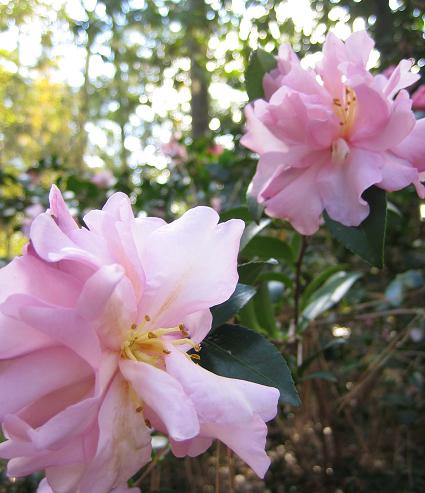 The camellias are covered in buds and ready to pop. A few early bloomers are already flowering. What sweet romance in these pale, ruffled petals and glossy green leaves.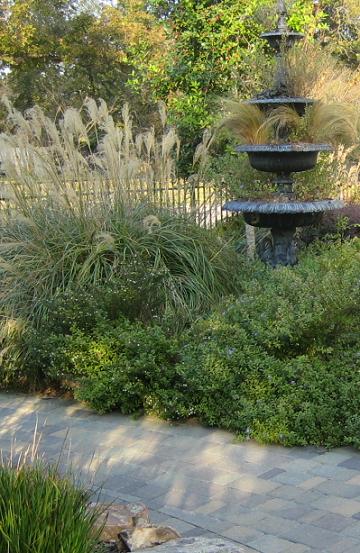 Later on, in the Heights neighborhood, we spied this clever feature in someone's front garden: an iron fountain planted with fountain-like grasses. Mexican feathergrass grows in the top two tiers, its form echoing an imaginary splash of water. I love creativity like this.