June 17th, 2012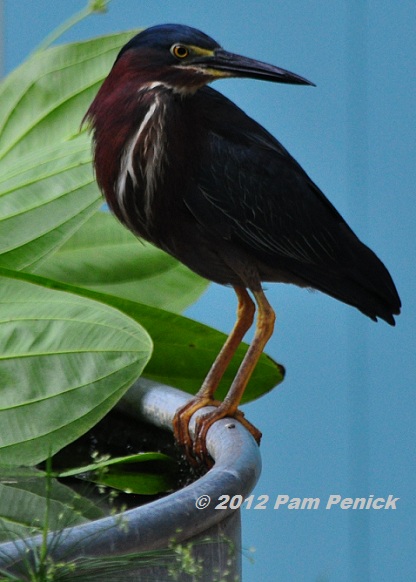 An early-morning thief has been visiting my stock-tank pond for the past couple of days—this green heron.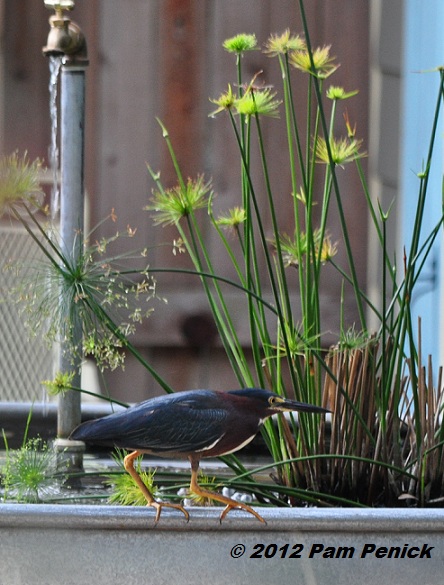 Glancing out at the pond around 8 am two days ago, I spotted this fellow stalking my fish from the edge of the tank. He walked stealthily all the way around on his yellow, L-shaped legs…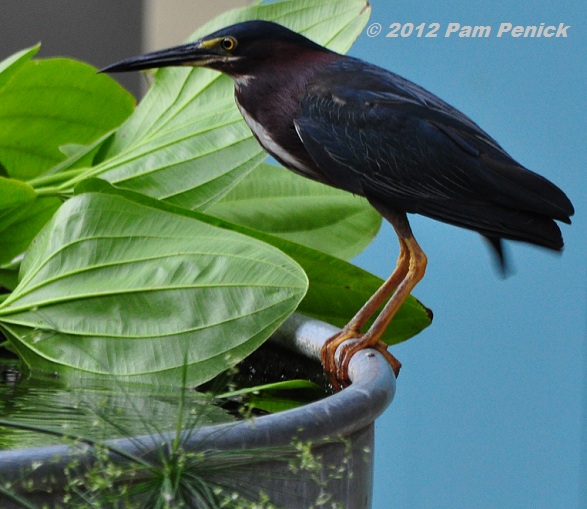 …stopping now and then and staring intently into the water.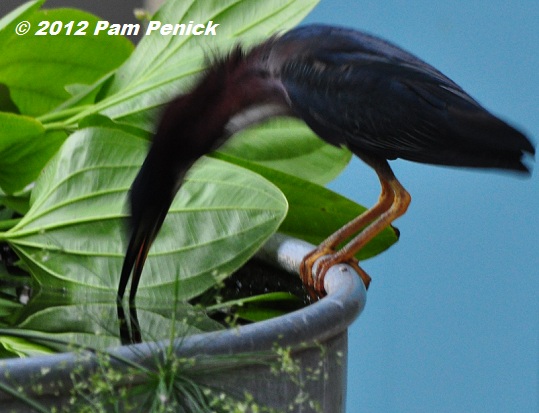 Then, a quick lunge with that long, pointed bill. I didn't see any bright orange going down his gullet, so I assume he wasn't getting my new goldfish but the gambusia (mosquito fish) that were unwary enough to come to the surface.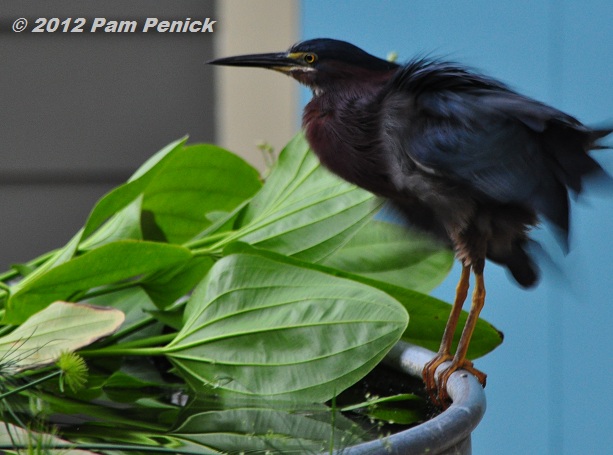 After getting at least two fish, he fluffed and ruffled his feathers self-importantly…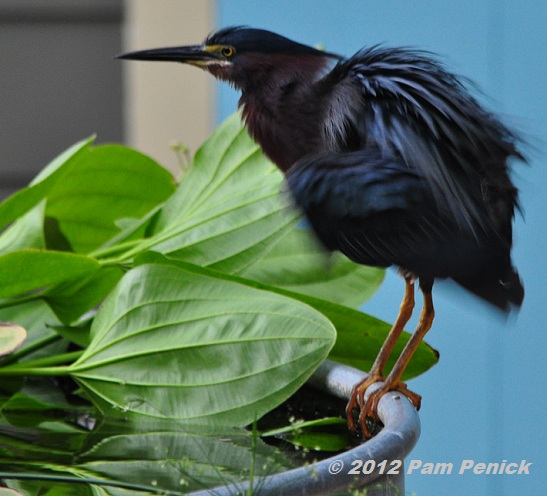 …showing off the iridescent sheen of his back feathers.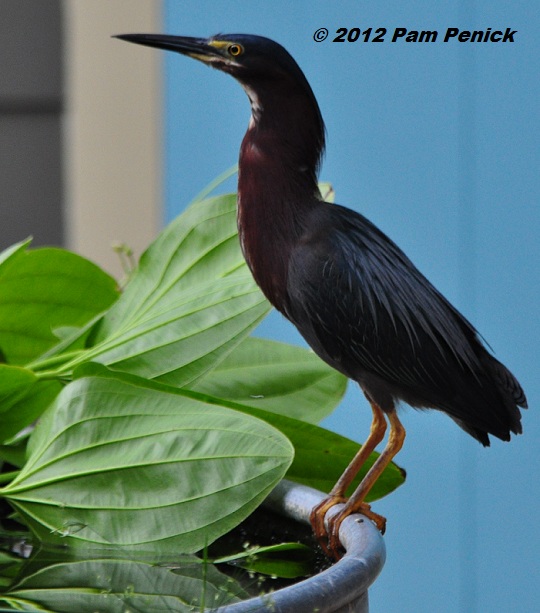 And then I crept too close, and he flew off into the trees. I read online that the green heron is one of the rare bird species that, like human fishermen, uses bait or lures to hunt. It'll drop worms, insects, twigs, and feathers into the water, and then strike the fish it lures close. Clever!
But I wish he wouldn't eat so many fish in my pond.
All material © 2006-2012 by Pam Penick for Digging. Unauthorized reproduction prohibited.