May 30th, 2012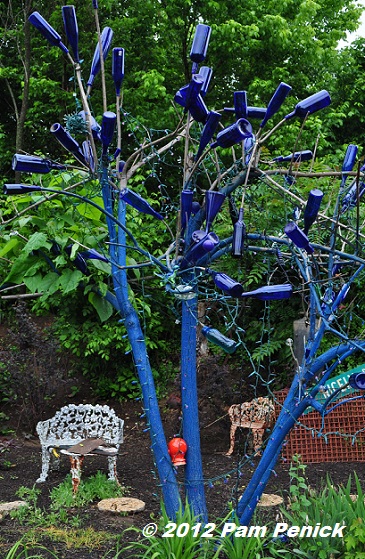 Blue bottles on blue trees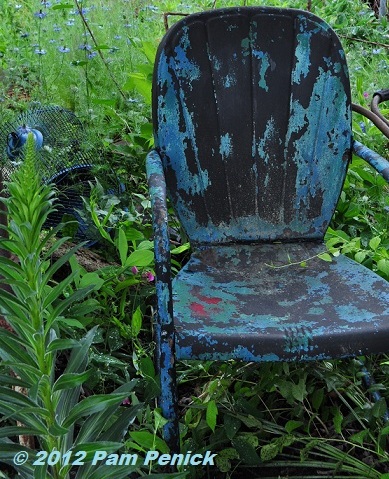 Blue chairs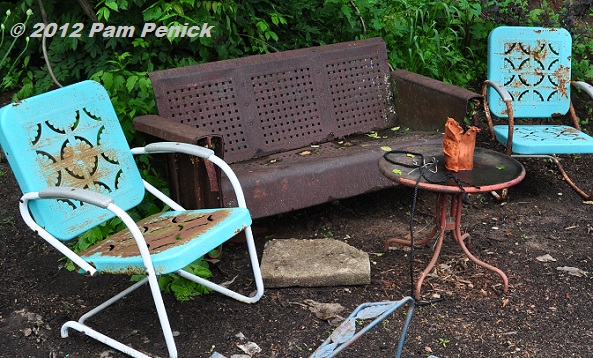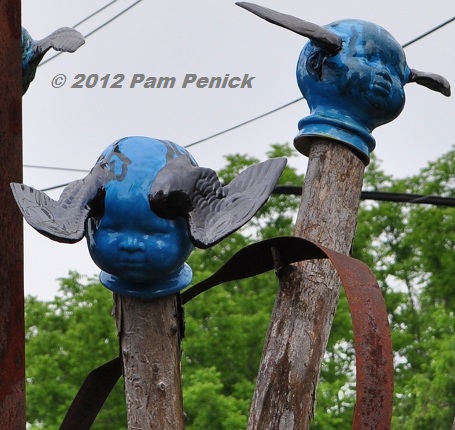 Blue flying baby heads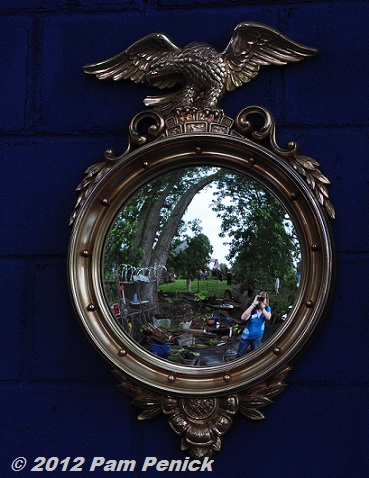 Blue walls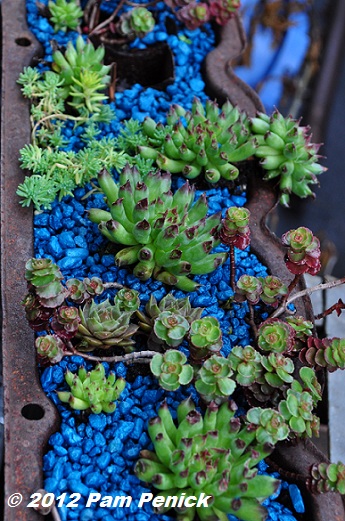 Blue rocks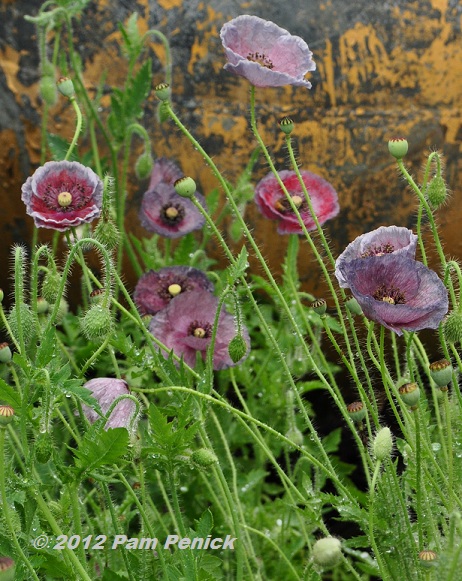 And 'Blue Pearl' poppies, the bluer ones in this group—a new cultivar selected by Christopher Mello, who welcomed nearly 90 garden bloggers into his eclectic, colorful, recycled-art garden on the first day of the Asheville Garden Bloggers Fling earlier this month.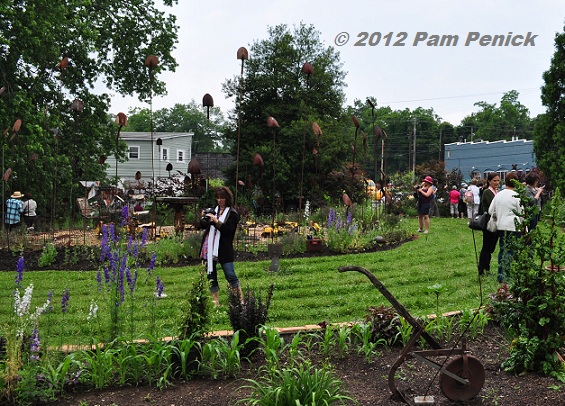 Christopher also invites the public into his garden, particularly with enticing features like his shaggy, circular lawn…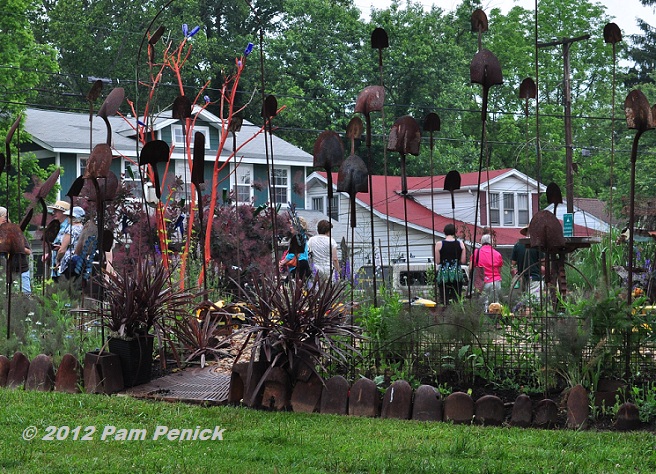 …and corral of shovel heads on rebar stakes…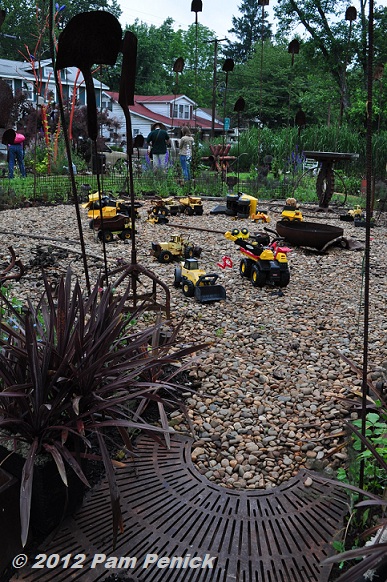 …which surrounds a gravel pit and a herd of Tonka trucks. What child—of any age—could resist?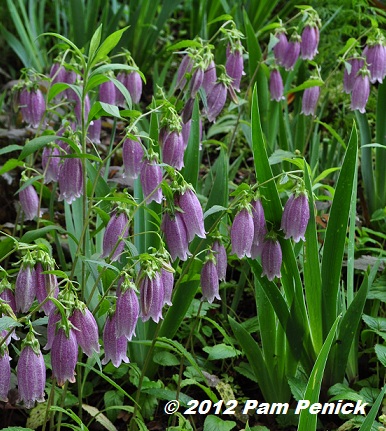 There were plenty of pretty flowers and colorful foliage too, especially in shades of pink, purple, and red, like this campanula.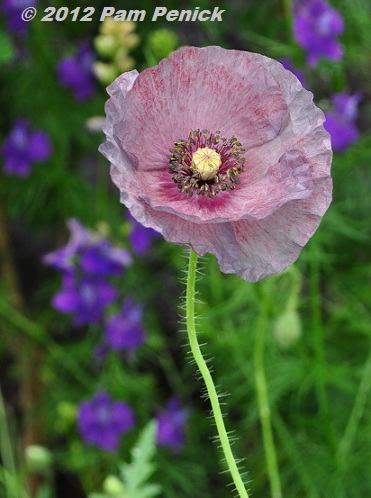 Dusky poppies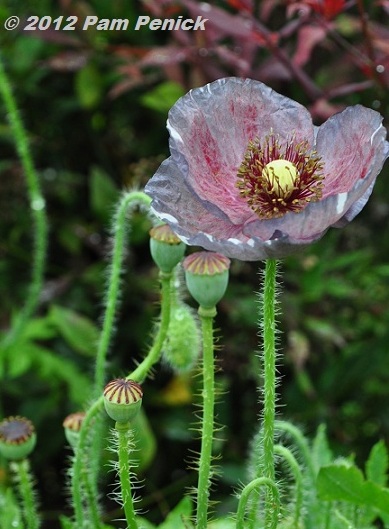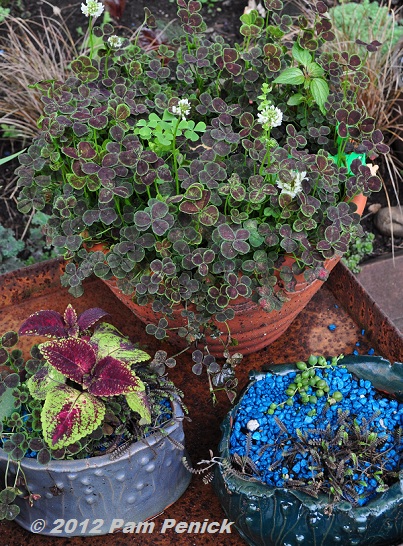 Pretty container plantings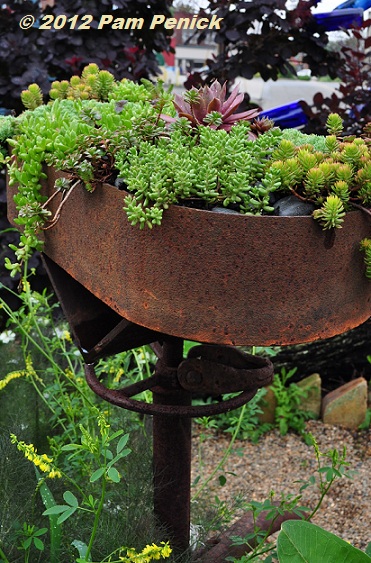 And succulents in a recycled metal container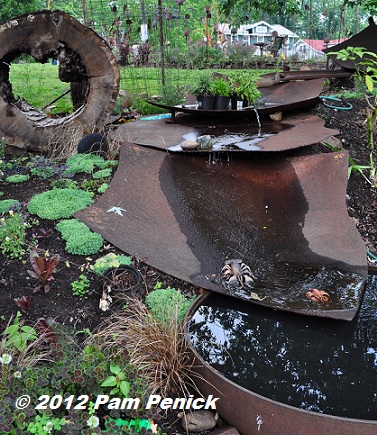 Christopher Mello has a remarkable ability to see possibilities in scrap metal, like this rustic, stylized stream and pond.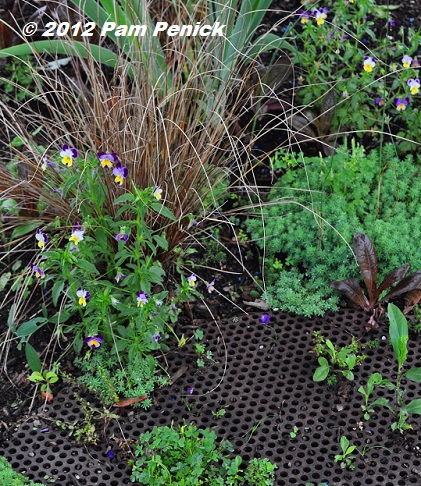 A tableau of tiny plants pops up through an old metal grate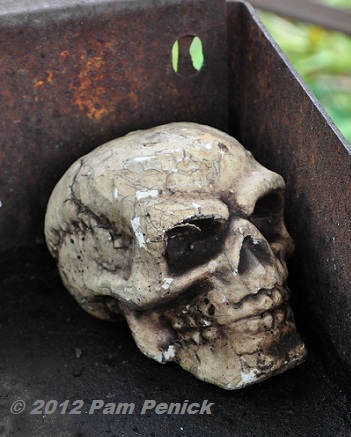 Another skull? Oh yes, Asheville's gardens are teeming with them. It's a regular boneyard out there.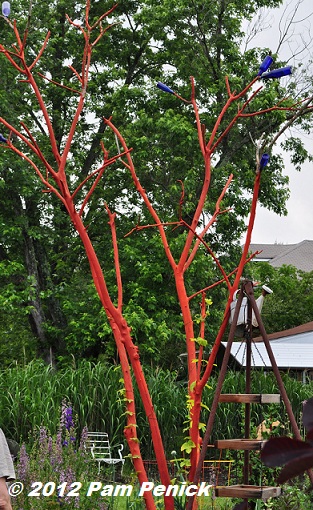 In Christopher's no-holds-barred garden, even a dead tree can be the most colorful focal point in sight. He painted this one bright orange and festooned the ends with blue bottles—a twist on the old Southern tradition.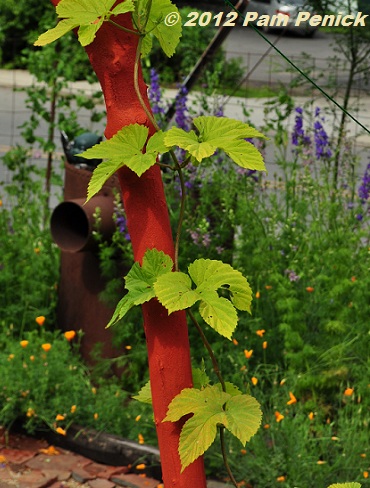 A dainty, chartreuse vine twines its way up, adding additional color.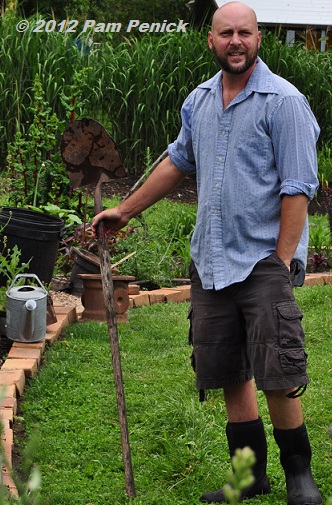 A new American Gothic? Big thanks to Christopher for sharing his free-spirited garden with us.
For a look back at the Burton Street Community Peace Garden and the Sunny Point Cafe Garden, click here. Next up: A sampling from the Biltmore House gardens.
All material © 2006-2012 by Pam Penick for Digging. Unauthorized reproduction prohibited.
posted in
Bottle tree
,
Containers
,
Decor
,
Fling Asheville
,
Fountains
,
Garden art
,
Garden tours 2012
,
Seating
,
Succulents
,
Travel
,
Trees
,
Water features