May 27th, 2012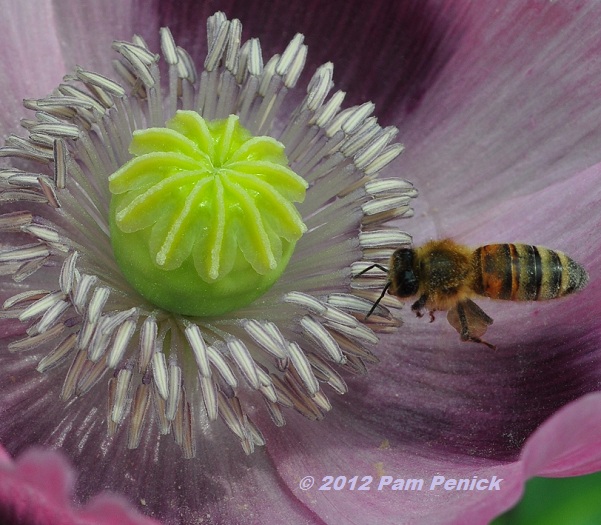 Wallowing in poppy goodness, the bees and I enjoyed a visit to the Burton Street Community Peace Garden while in Asheville recently for the Garden Bloggers Fling. Look at this girl's full pollen basket on her legs.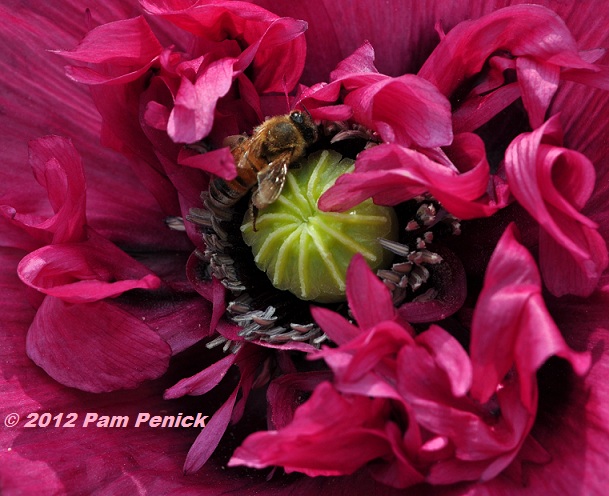 Like slipping into satin sheets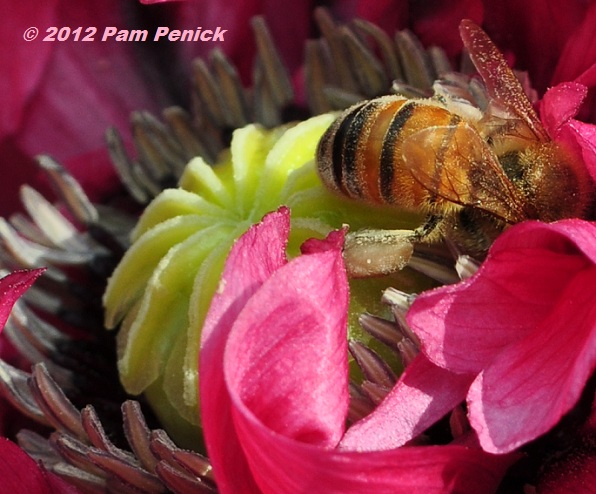 Dusted with pollen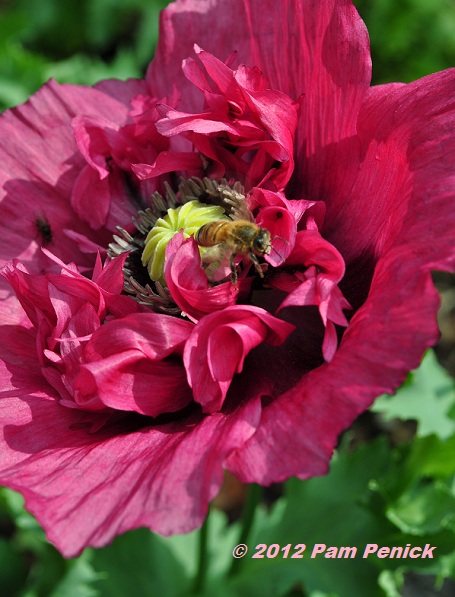 Off to the next one

A bee's work is never done.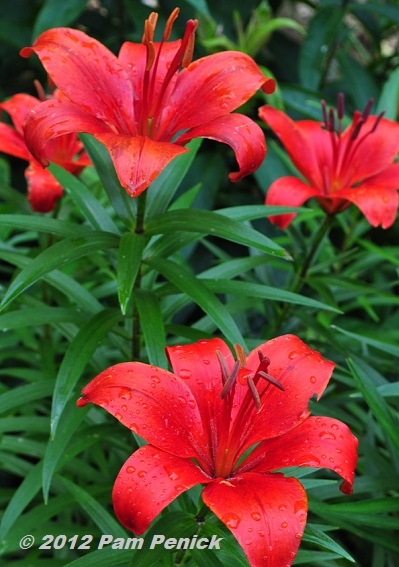 There were also lilies…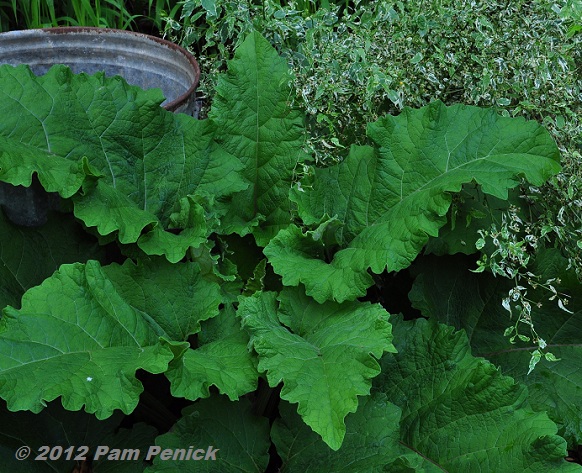 …and interesting foliage.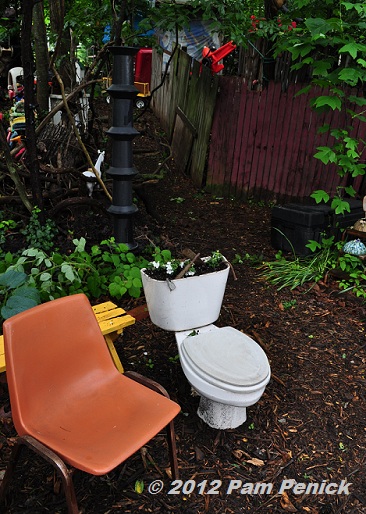 Mostly though, the Burton Street Community Peace Garden is about, well, community, and providing a shared gathering space. Most of the garden is given over to constructions made of recycled junk, and quite a bit of it was created to make a statement about the wastefulness of our throwaway society, or so it seemed to me. Christopher, the chief planner of the Fling, has written a good post about the point of a largely non-plant, junk-art garden, if you're interested to know why he put it on the itinerary.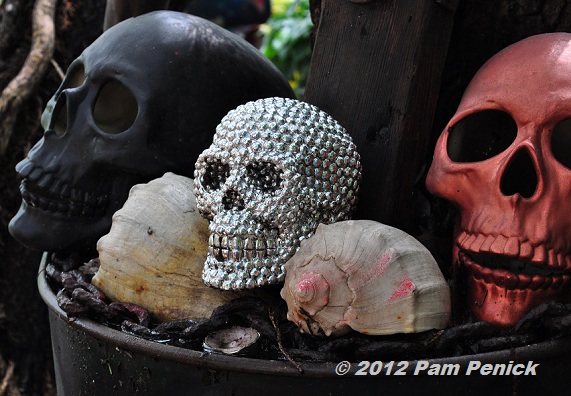 Skulls seemed to be a theme in Asheville gardens, as we'd seen quite a few at Wamboldtopia too.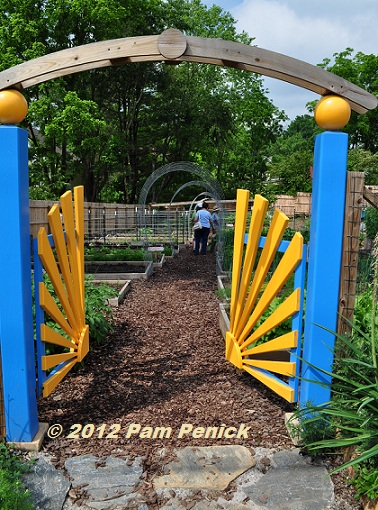 Later that day we were also treated to a visit to a food garden: the Sunny Point Cafe Garden. It's quite large, and I wondered if they are really able to use all their produce in the restaurant or if they have a lot of surplus.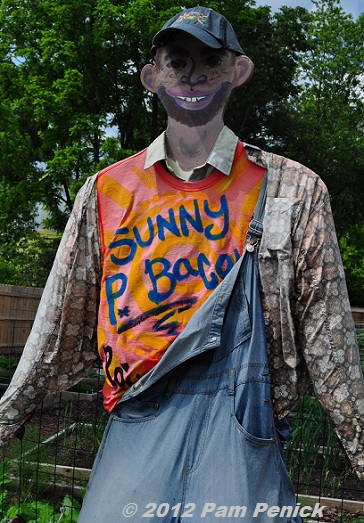 Sunny P. Bacon greets you at the entrance.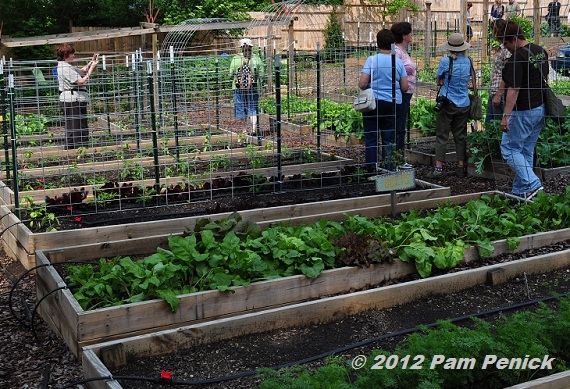 Rows of edibles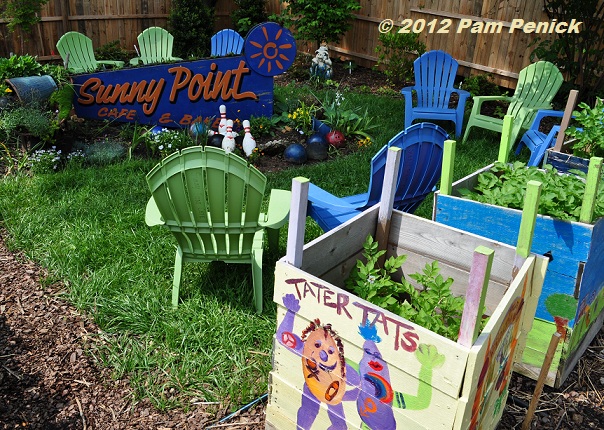 Asheville gardens always seem to include a place to gather with friends, and this one is no exception.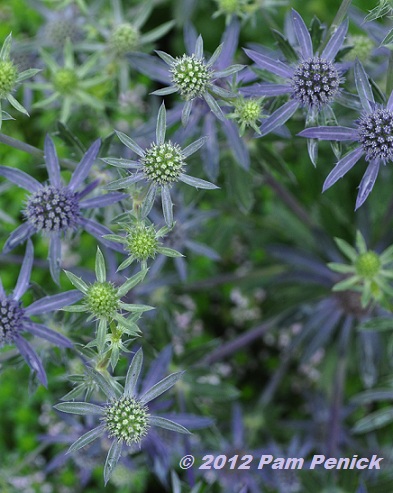 Pretty eryngium, or sea holly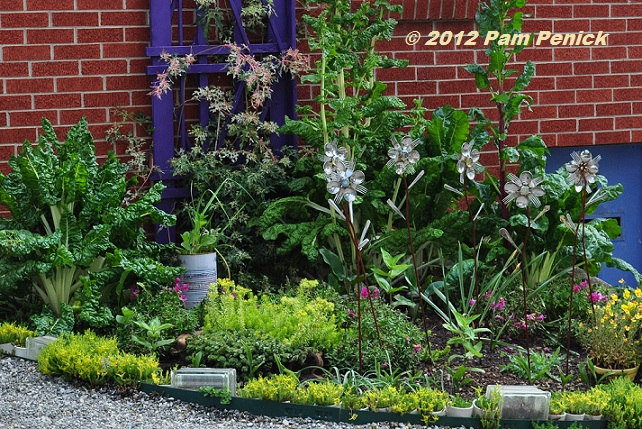 In this small bed, even the silverware has sprouted.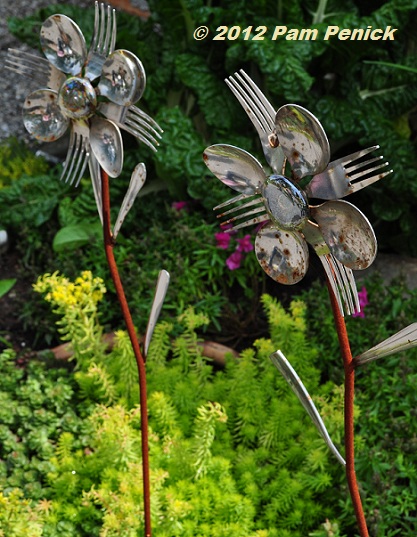 Silverware flowers!
For a look back at the whimsical-Goth garden called Wamboldtopia, click here. Next up: The yard-art garden of Christopher Mello.
All material © 2006-2012 by Pam Penick for Digging. Unauthorized reproduction prohibited.
posted in
Arbors
,
Bees
,
Community gardening
,
Containers
,
Decor
,
Edibles
,
Fling Asheville
,
Garden art
,
Garden tours 2012
,
Gates
,
Seating
,
Spring color
,
Travel