May 8th, 2012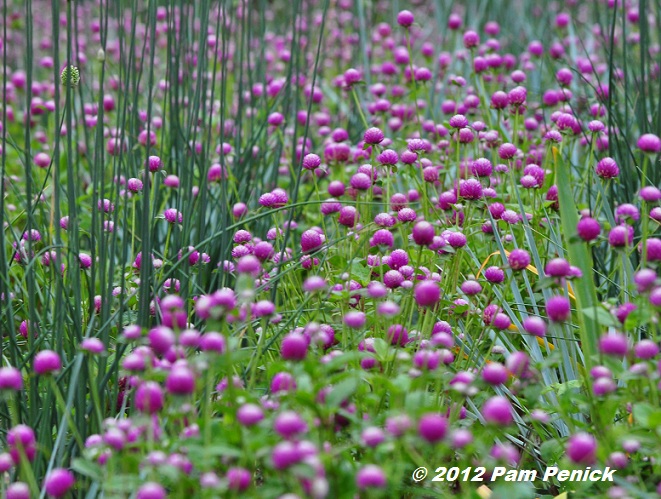 While viewing the Chihuly exhibit at the Dallas Arboretum on Sunday, I admired plenty of garden beds that did not contain stunning glass sculptures, like this gomphrena and drumstick allium combination. The airy, blue-green allium stems complement the purplish pink gomphrena heads so beautifully.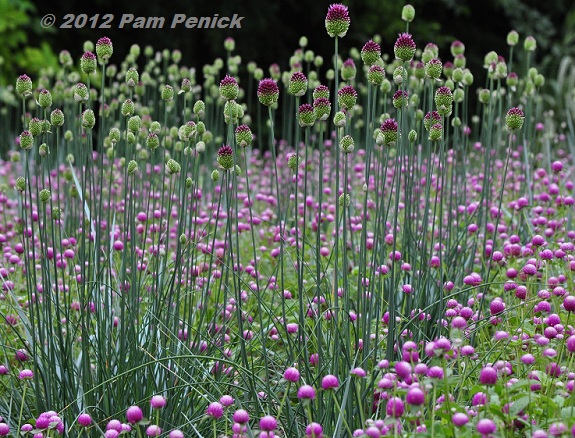 A wider view reveals the color echo between the allium and gomphrena blooms.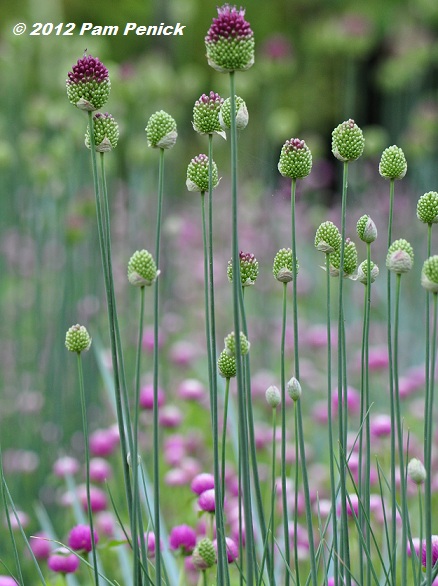 I was quite smitten by these drumstick alliums. Does anyone grow them in Austin?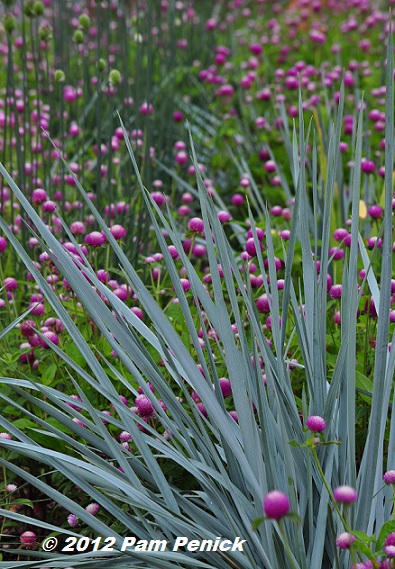 The colorful balls of the gomphrena contrast nicely with the spiky shape of a blue grass (or yucca?).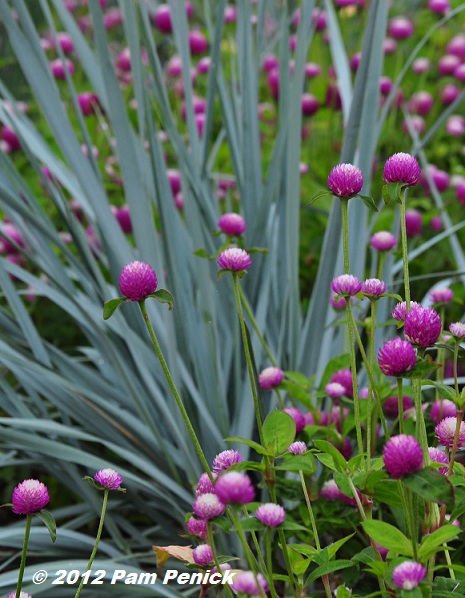 A closer look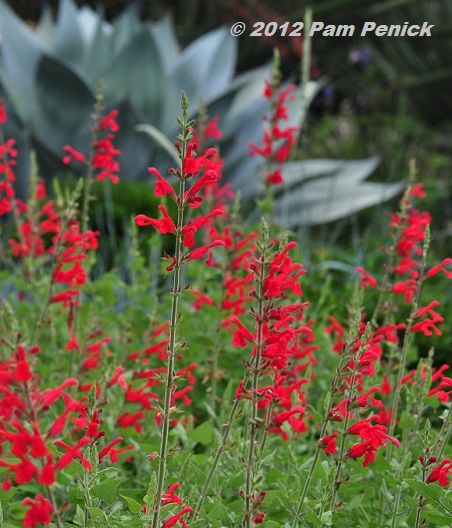 One of my own favorite color combinations: fiery red salvia (S. coccinea) and a powder-blue 'Whale's Tongue' agave (A. ovatifolia)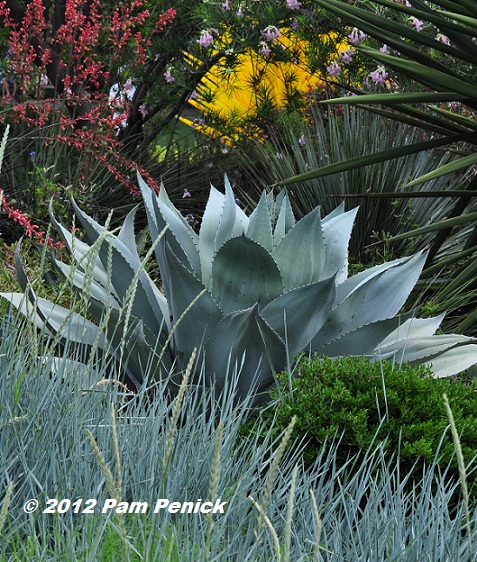 Pulling back, you see a fantastic vignette of the 'Whale's Tongue' agave, red yucca (Hesperaloe parviflora), Chihuly's 'Yellow Icicle Tower,' sotol (I think), yucca, and a blue-green grass in the foreground.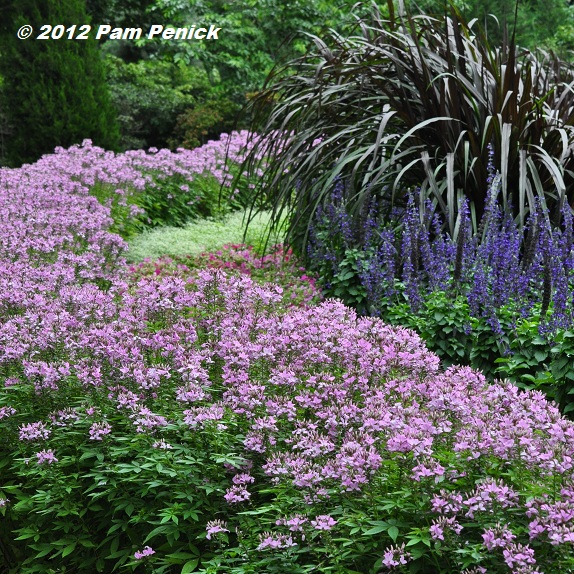 One of my favorite annuals for long-lasting summer color, 'Senorita Rosalita' cleome, is used here in a grand sweep around a large, dark grass (Pennisetum 'Prince'?) and purple salvia.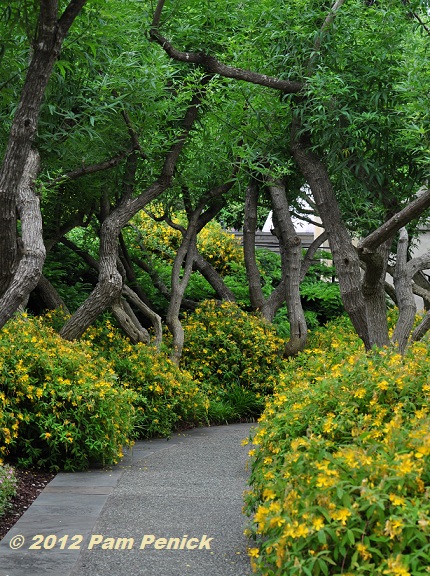 Reminiscent of a Mediterranean olive orchard, this allee of contorted vitex trees is not yet in bloom, but at its feet, yellow St. John's wort (Hypericum) brightens the path. Simple and beautiful.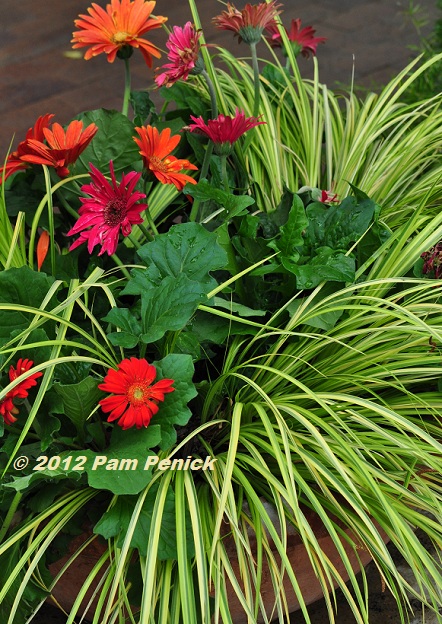 A cheery pot of Gerbera daisies and yellow-green sedge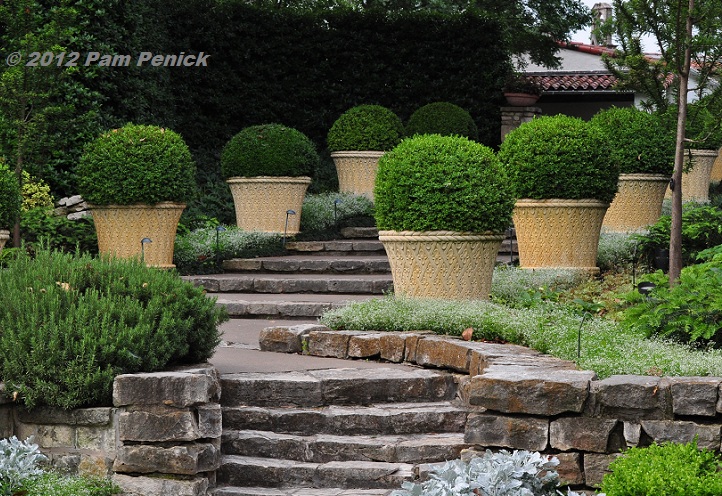 Classic beauty: a double line of clipped and potted boxwood ascends a stone staircase.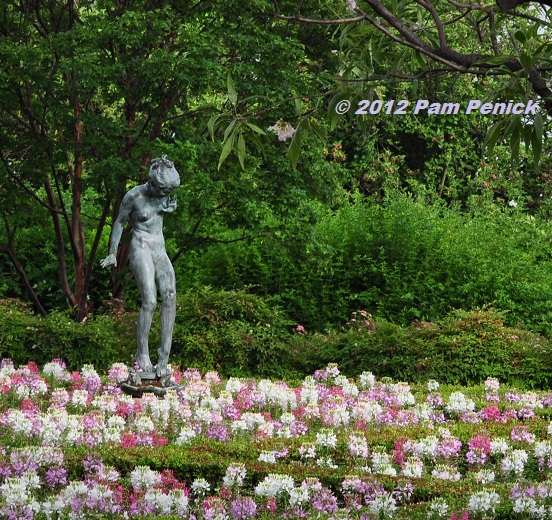 Aside from the Chihuly glass, classical sculpture also shows to advantage among mass plantings, like this young woman stepping gingerly into…a pool of cleome?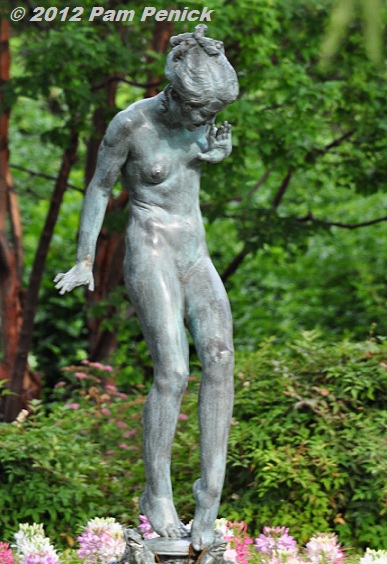 Testing the water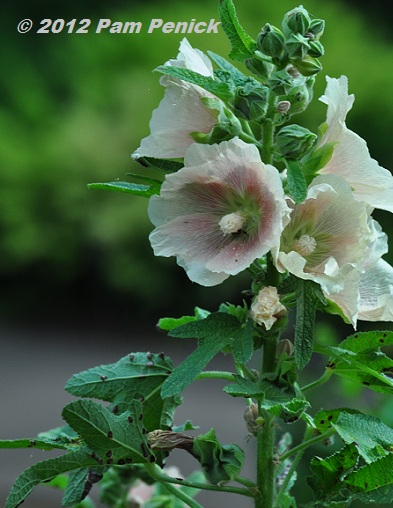 Hollyhock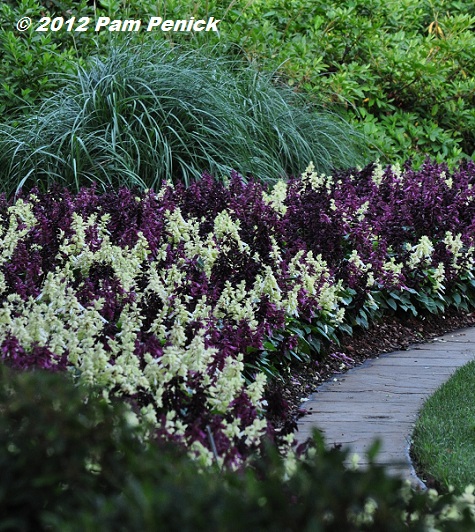 Bedding annuals usually do not appeal to me, but I like this color combo with the blue-green grass behind it.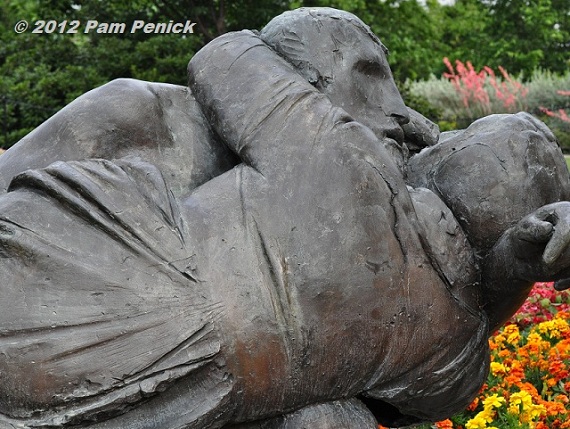 I also like this more, ahem, middle-aged version of 'The Kiss.'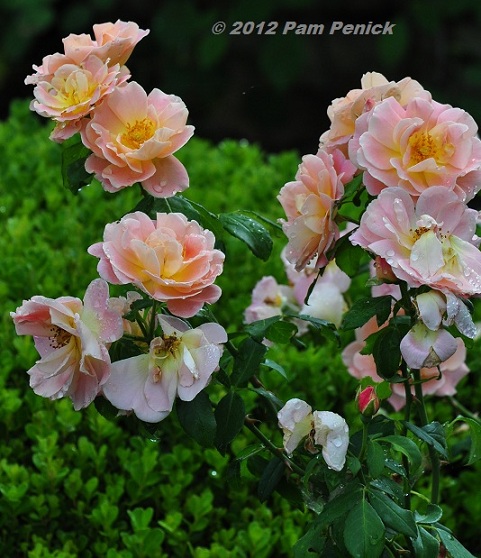 Apricot roses show off well against deep-green boxwood.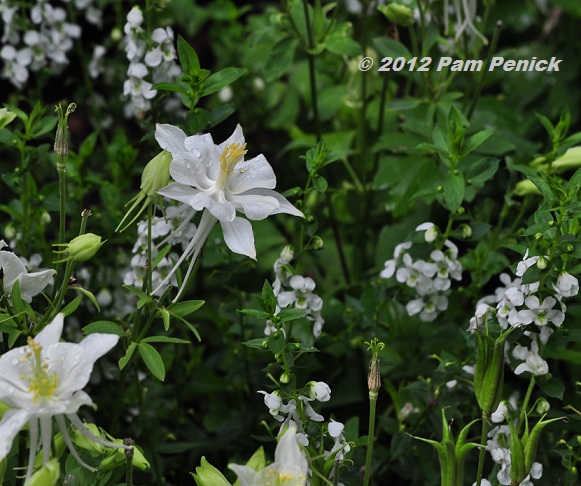 Rocket-shaped white columbines pair well with another virginal white flower (ID, anyone?).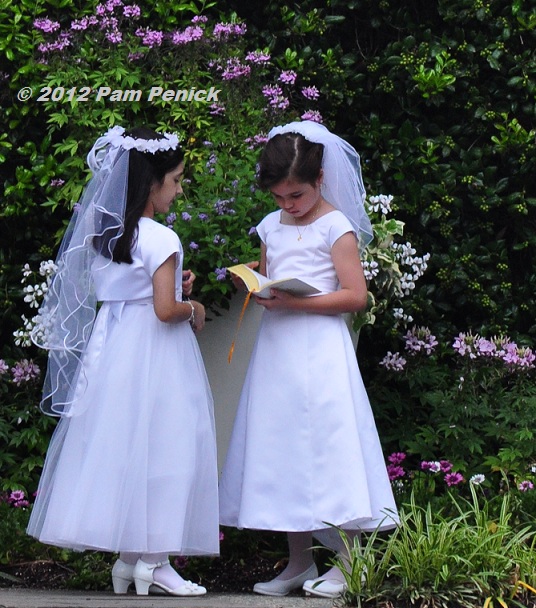 And just look at this picture-perfect, little-girl combo. A trio of girls in First Communion dresses were being led around by their mothers and a photographer. I couldn't resist snapping my own photo when two of the girls paused for a quiet moment in front of pink cleomes.
I only wish I'd also taken pictures of all the Quinceañera girls in candy-colored, ruffled and tiered, strapless dresses, with hems hoisted off the ground and a photographer in tow, each looking for the perfect spot to commemorate her big day.
All material © 2006-2012 by Pam Penick for Digging. Unauthorized reproduction prohibited.