December 10th, 2008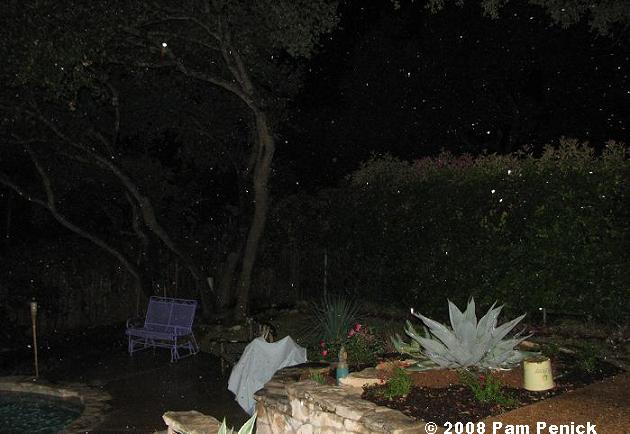 No joke! Yesterday it was warm enough to induce sweating as I worked in the garden (78 F / 25 C), planting some of my raided plants. A cold front swept in around 2 pm, and by that evening it was sleeting.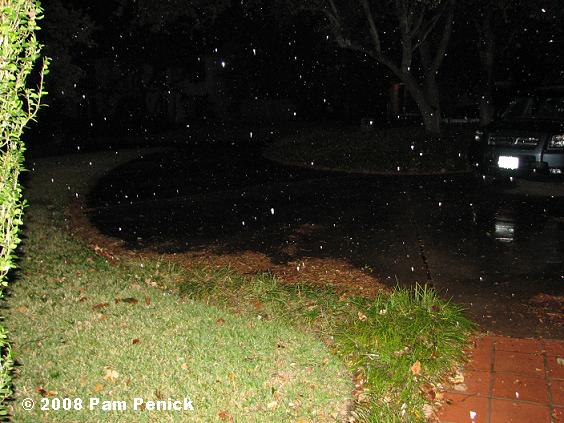 And then snowing! The ssssss of the sleet stopped, and we looked out the window to see it had been replaced by big, fluffy flakes.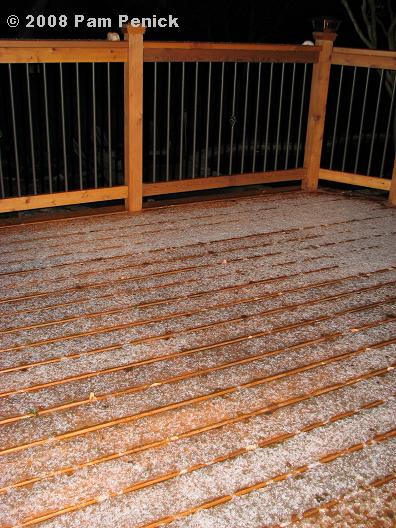 None of it stuck, of course, since the ground is still warm. But our deck is elevated and more exposed, and it did stick there. This is how it looks this morning, before the sun comes up to melt it away.
Our first little taste of winter.
All material © 2006-2008 by Pam Penick for Digging. Unauthorized reproduction prohibited.