April 22nd, 2012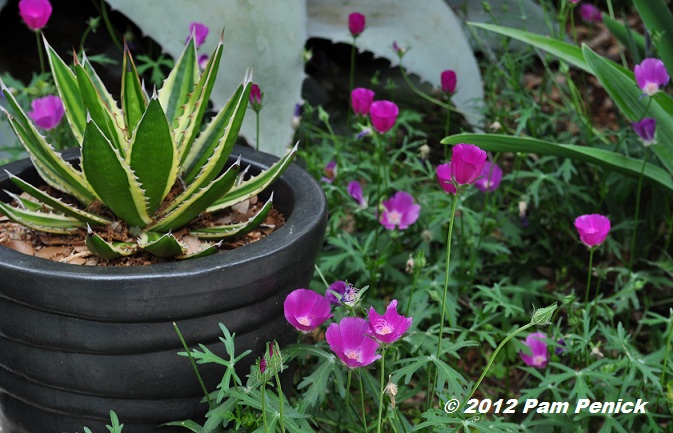 The xeric garden is eye-poppingly bold in bloom this week. The native wildflower winecup (Callirhoe involucrata) is sprawling through the agave bed with her stained chalices held up for refills.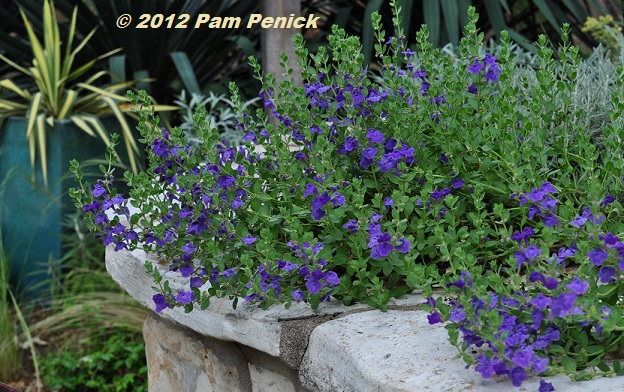 Purple skullcap (Scutellaria drummondii), native to the Hill Country, also thrives amid the spiky plants.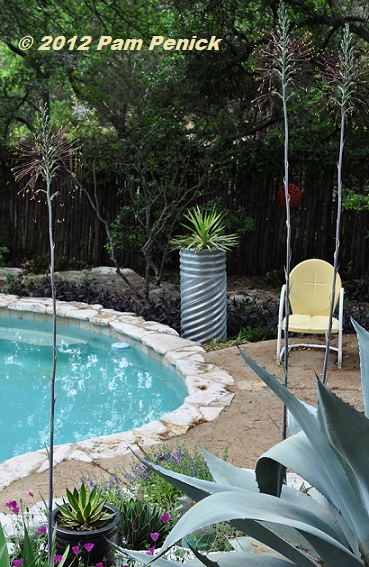 Topping out at 6 feet tall, the bloom spikes of 'Chocolate Chips' manfreda are opening their oversized, bottlebrush flowers from the bottom up. That's a 'Margaritaville' yucca in the culvert-pipe planter.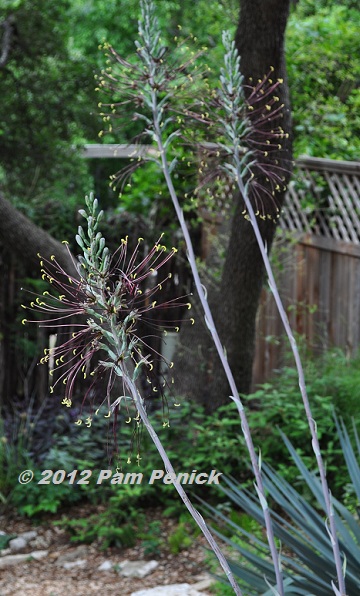 Another look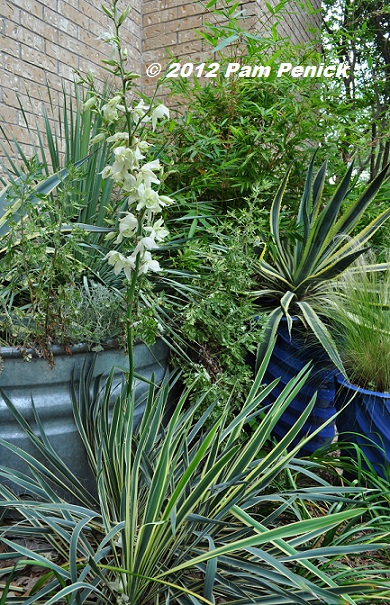 Nearby, Yucca filamentosa 'Bright Edge' is blooming for the first time, her creamy white bells dangling from an undulating, 3-to-4-foot bloom spike.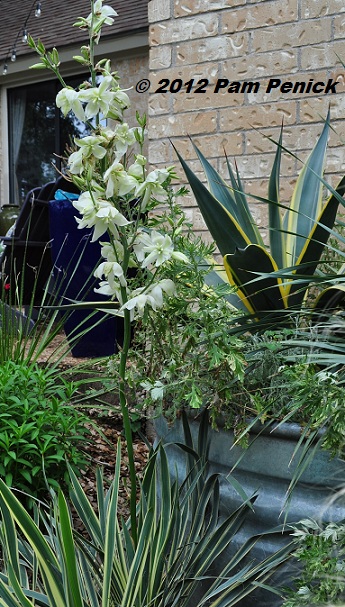 From another angle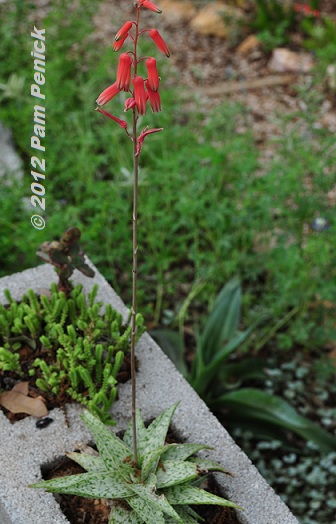 Even the littlest aloe wants in on the action, like this tiny specimen sending up a lovely bloom atop a wire-thin stem.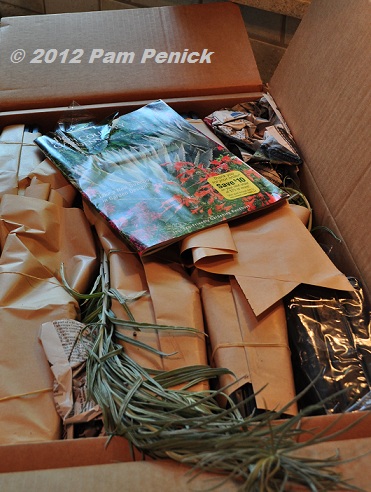 More plants?! Oh yes! I received a box of Agastache 'Summer Love' and silver ironweed (Vernonia linheimeri v. leucophylla), courtesy of Santa Fe-based High Country Gardens this week.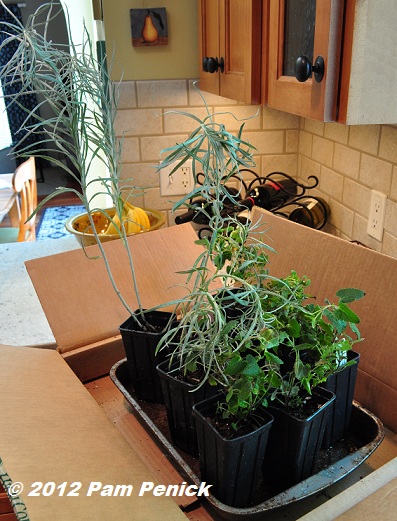 Owner David Salman asked if I'd trial these sun-loving, xeric plants in my garden to see whether they hold up to the heat and humidity of central Texas. I sure hope so; they are both beauties. This is shaping up to be a good weekend for planting, what with the forecast for cooler temperatures.
All material © 2006-2012 by Pam Penick for Digging. Unauthorized reproduction prohibited.
posted in
2nd garden--2012
,
Agaves
,
Aloes
,
Containers
,
Patios & decks
,
Plant trial
,
Seating
,
Spring color
,
Succulents
,
Texas natives
,
Wildflowers
,
Xeric plants
,
Yuccas