April 12th, 2012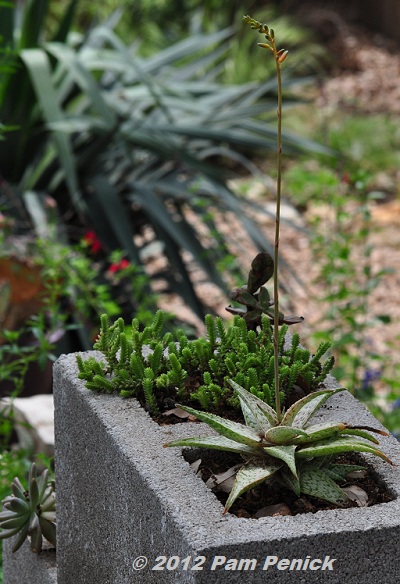 The garden is certainly not vertically challenged this spring. Many of my woody lilies are in bloom, stretching skyward with skinny bloom spikes topped with tubular, triangular, or cascading flowers. This tiny aloe used to live on my kitchen windowsill, where it bloomed regularly. It seems to like being outside (in warm weather, at least) just as well.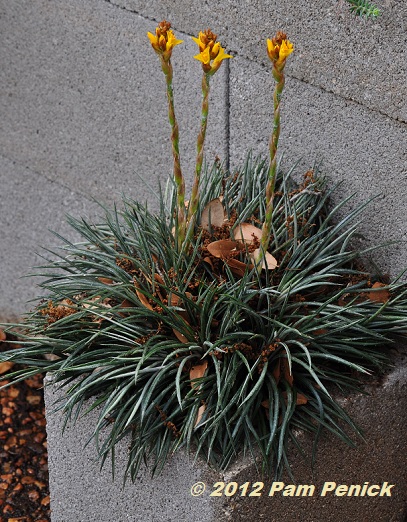 Nearly all of my dyckias are blooming, including D. choristaminea 'Frazzle Dazzle.' I bought several of these hardy dyckia at Raleigh's Plant Delights on a visit last summer. This one has a home in my cinderblock wall planter.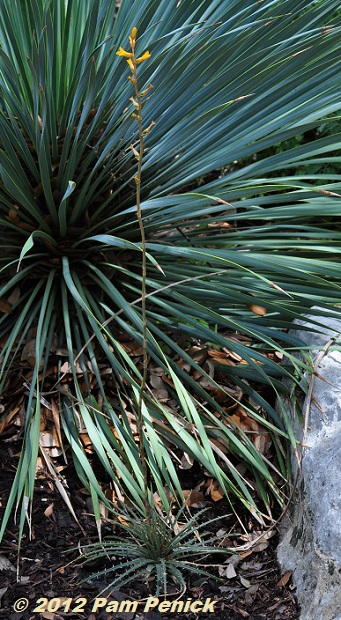 Two weekends ago I bought this dainty, unnamed dyckia at Peckerwood Garden's plant sale. It's bravely sending up a yellow bloom spike in front of the hulking Yucca rostrata.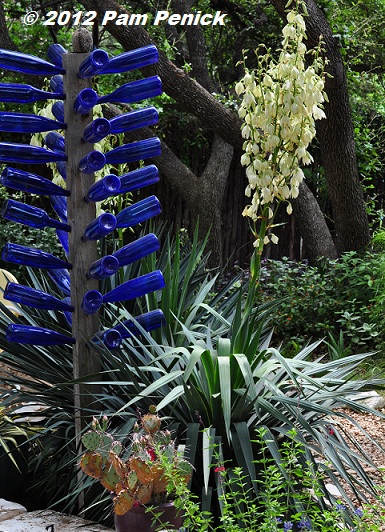 But the granddaddy bloom spike right now has to be that of the softleaf yucca (Y. recurvifolia), which elevates a chandelier of creamy white bells over spiky blue-green leaves.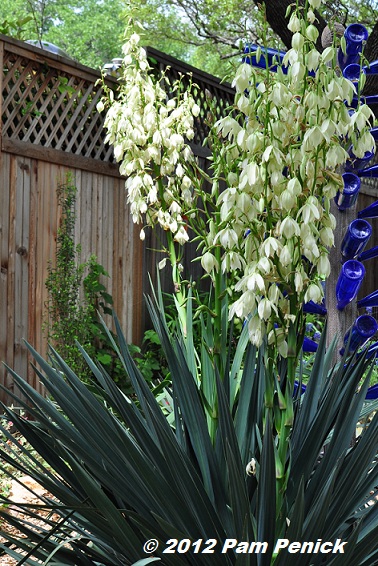 All three of the softleafs in the bottle-tree bed are blooming, and so is another one in the front garden. They are very showy.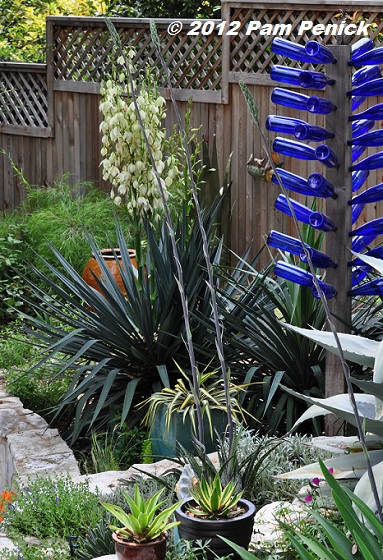 Behind them, higher on the terraced beds, several 'Chocolate Chips' manfreda are also sending up tall bloom spikes. They are at least 6 feet tall.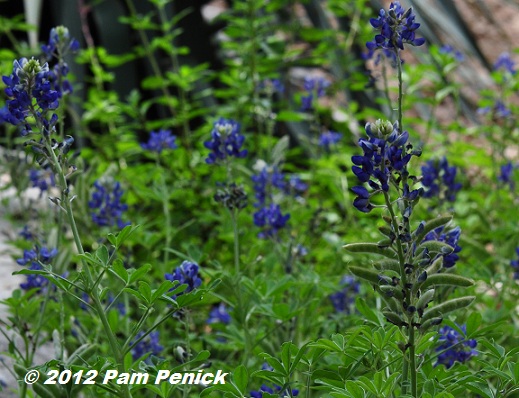 Closer to the ground, the blue spires of seed-grown Texas bluebonnets are still going strong.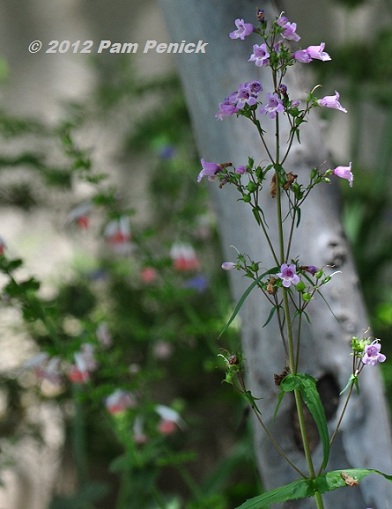 And it's prime season for shade-loving Gulf Coast penstemon (Penstemon tenuis) and Salvia coccinea 'Coral Nymph' (in the background).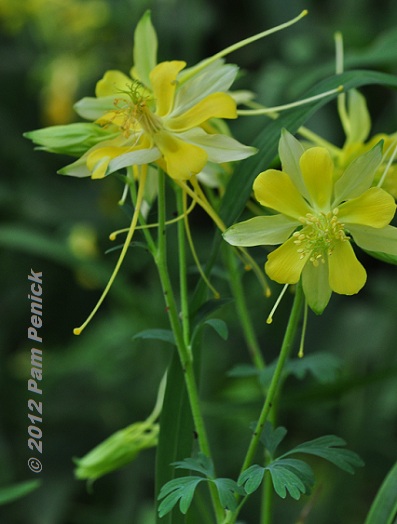 OK, I'm going off track of my bloom-spike theme by including charming yellow columbine…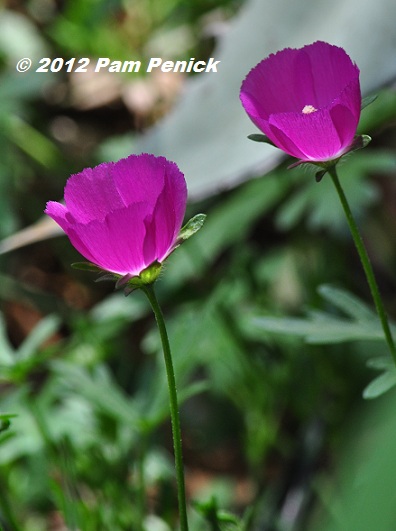 …the magenta chalices of winecup (Callirhoe involucrata)…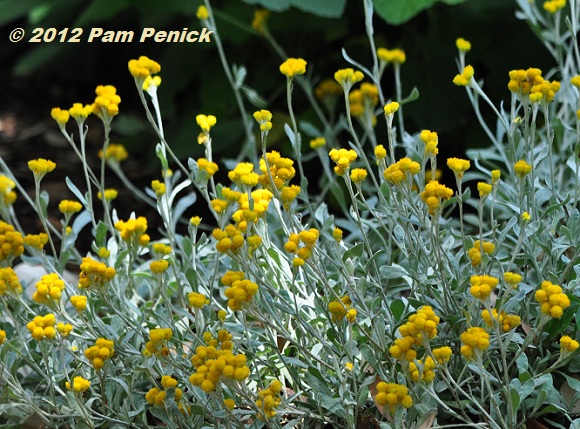 …and yellow buttons of strawflower (Chrysocephalum apiculatum 'Flambe Yellow'), but I just can't resist. Whether high or low, the garden is flush with spring flowers. I'm enjoying it while it lasts.
All material © 2006-2012 by Pam Penick for Digging. Unauthorized reproduction prohibited.