February 20th, 2012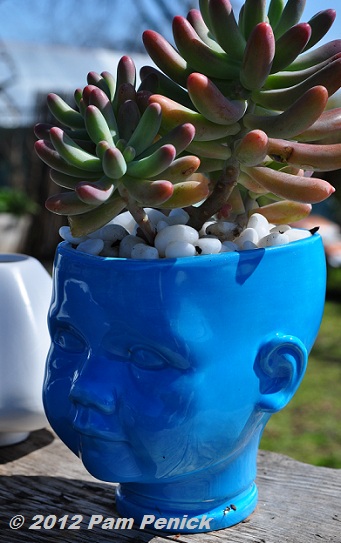 This brainiac baby head is just one of the creative succulent planters I spotted during a recent visit to Tillery Street Plant Co. in East Austin.


Tillery Street sells wholesale and retail "to the unwashed masses," with a concentration of agaves, yuccas, acacias, small succulents, and other xeric plants.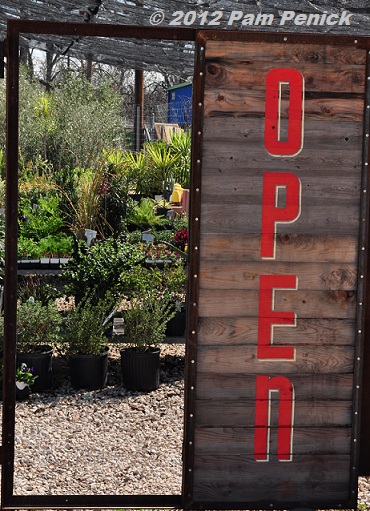 From the parking lot, an inviting doorway opens up to…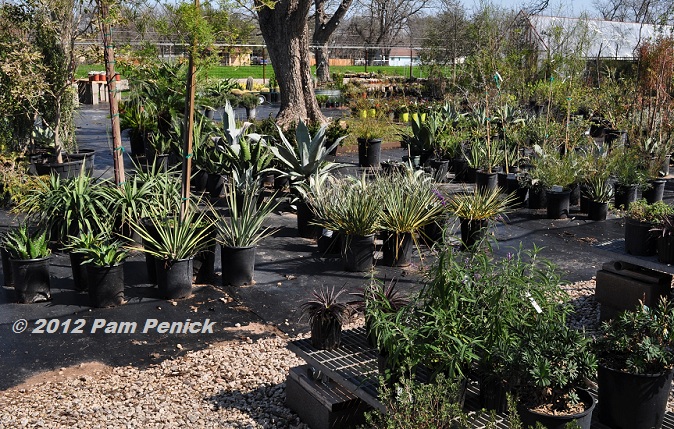 …a pecan-shaded display yard filled with spiky accents for your garden.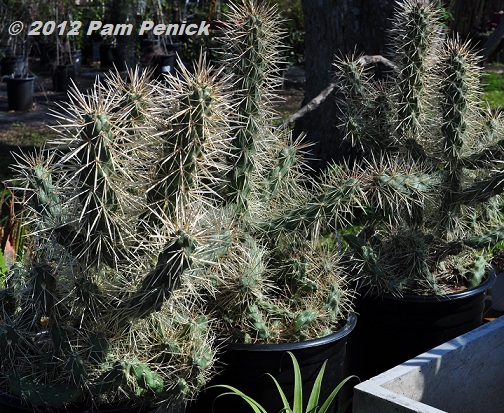 Cholla, possibly the spiniest cactus of all.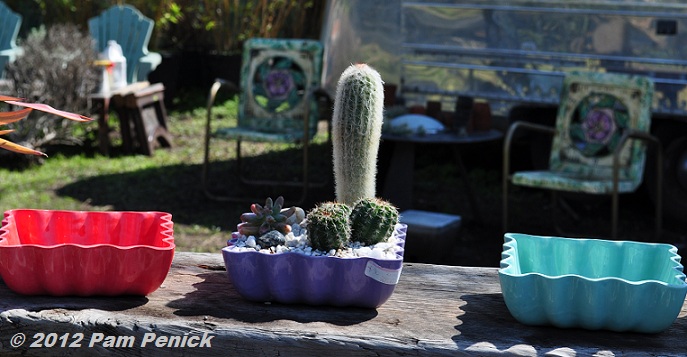 But what really stood out for me were the small-scale container plantings with tender succulents and cacti, in colorful dishes…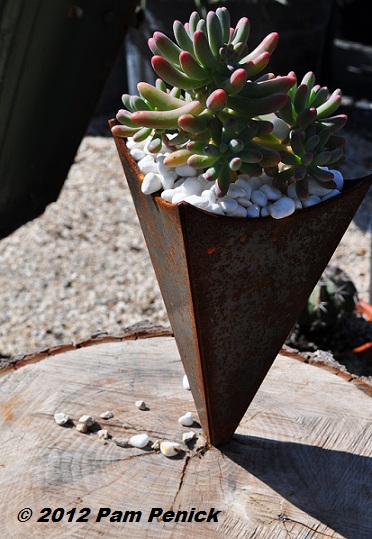 …inverted metal pyramids (notice how this one is wedged into a tree stump!)…

…and beautifully constructed boxes. Don't forget the blue baby-head planter pictured at the top of this post. That one nearly came home with me.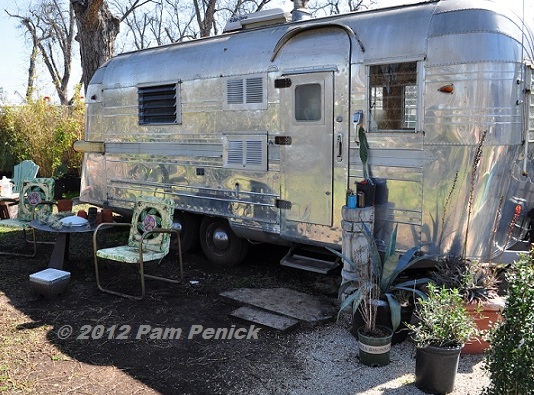 The business office is run out of a shiny Airstream trailer, with Austin style motel seating out front.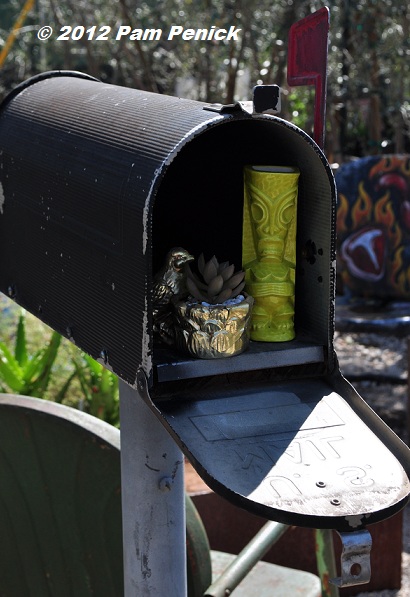 You've got mail! A mailbox stands in for a display shelf and holds a few surprises.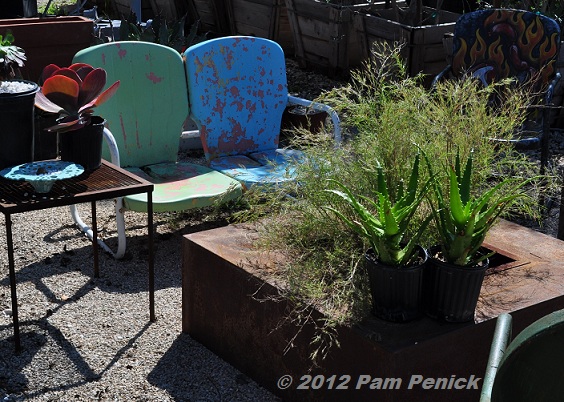 More laid-back motel seating surrounds a metal fire pit, currently filled with bamboo muhly.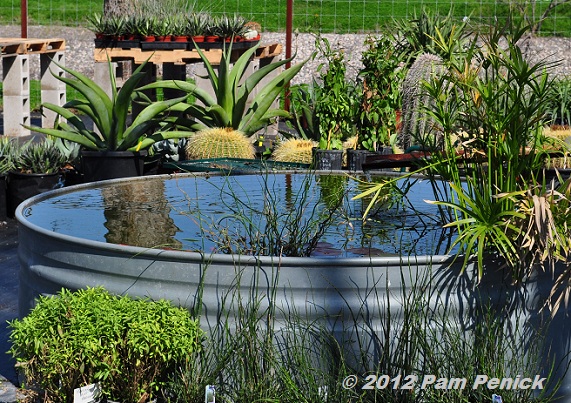 A large stock-tank pond brings reflected sky down to ground level.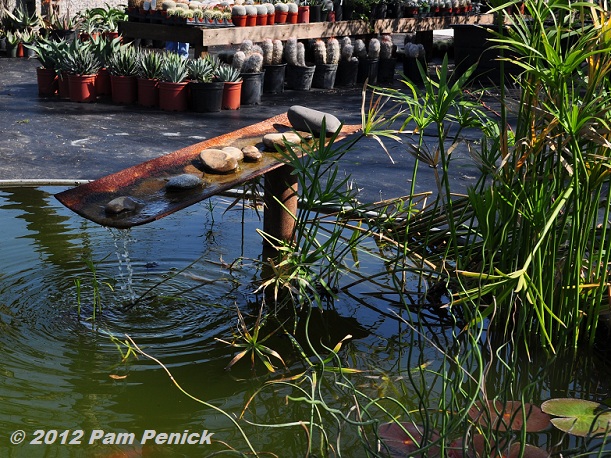 A trickle of water is revealed behind the papyrus.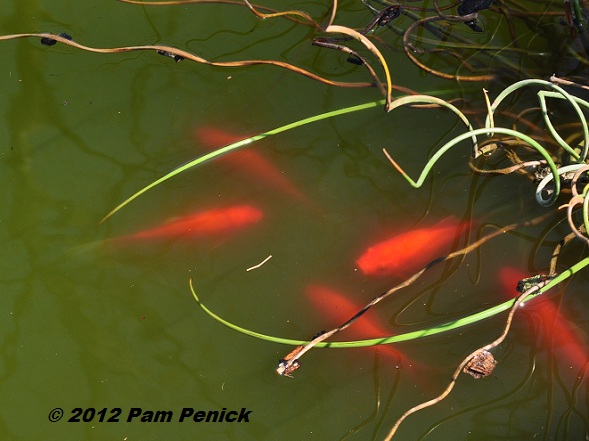 Orange goldfish dart around at the surface, warming themselves in the spring sun.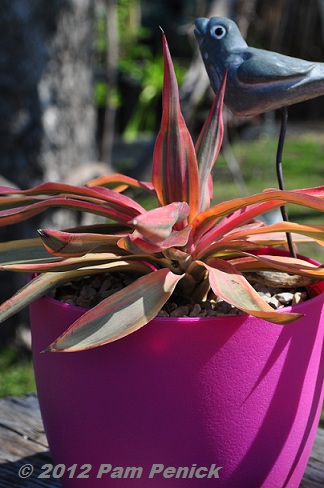 Last year Tillery Street began sharing space with East Austin Succulents (click for my tour), so visiting one gives you a two-for-one nursery experience. Stay tuned for more succulent and cactus goodness!
All material © 2006-2012 by Pam Penick for Digging. Unauthorized reproduction prohibited.
posted in
Agaves
,
Cactus
,
Containers
,
Decor
,
Doors
,
Garden structures
,
Grasses
,
Keep Austin Weird
,
Ponds
,
Seating
,
Stock tanks
,
Succulents
,
Water features
,
Xeric plants