February 13th, 2012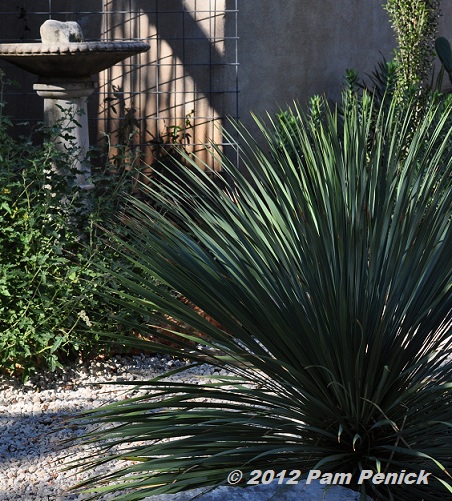 I just finished reading Elements of Garden Design by Joe Eck, a delightful series of essays on the theory and practice of garden design. It's a wonderful book for beginners and experienced gardeners alike, and should be read while curled up on the couch during these last days of winter, dreaming of the spring garden. One section in particular resonated with me. In a chapter titled "Influences," Eck muses:
Gardening is surely the least lonely of the arts. For though a garden may be physically made alone, it is still a dialogue with all the gardeners one knows and has known, and also with those one only knows about, from books or magazine articles.
He goes on to say that "the first step in making a garden is looking": looking at nature and how plants grow in natural communities, and how nature arranges rock and watercourses; looking at other gardens, including those of your friends and neighbors, gardens opened up for tours, a garden glimpsed over a fence during a stroll through town, and the many gardens featured in magazines and books. (I'm sure he'd have included blogs had they been around when his book was published in 1995.) And when something resonates with you, he advises, it's important to puzzle out the underlying thought that may have charmed you more than any particular plant combination. Decide what elements appeal to you, or the idea behind the design, and then take that idea to your own garden and play around with it.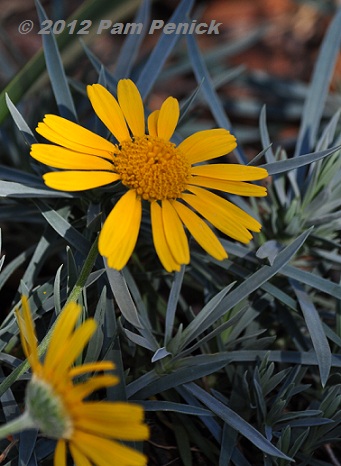 A wonderful side effect of this borrowing of ideas and adapting them to one's own garden—aside from a more beautiful space—is that when you stroll through it you are reminded of your gardening influences: a friend who shared her iris with you; your grandmother who taught you to grow moonflower vine from seed; the master whose public garden you toured on vacation, and who transformed the way you thought about using perennials; a local whose garden, visited on a tour, converted you to the beauty of native plants, or formal geometry, or a Zen-like restfulness; a blogger across the country who inspired you to lay a stone path. Your dialogue with these other gardeners may be unspoken, but it's expressed in glorious form as your garden evolves and grows.
All material © 2006-2012 by Pam Penick for Digging. Unauthorized reproduction prohibited.