January 11th, 2012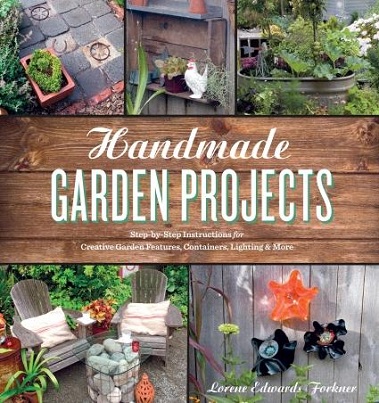 "A collection of plants, however choice and brilliantly well-tended, doesn't become a real garden until it takes on the character and personality of the gardener behind it. The best gardens—those we fall into for hours, appearing new with every visit—are ones in which the owners are telling us something." So writes Lorene Edwards Forkner in her new book Handmade Garden Projects: Step-by-Step Instructions for Creative Garden Features, Containers, Lighting & More. It's my favorite quote in her engaging, personality-infused book about turning garage junk into playful decor, whimsical focal points, and even functional seating for the garden.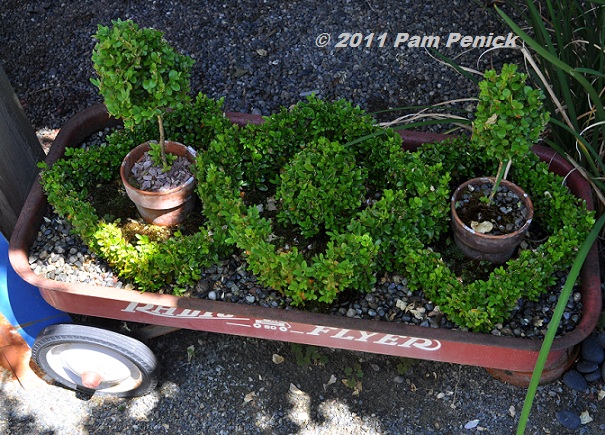 During the 2011 Garden Bloggers Fling in Seattle, we attendees were treated to a tour of Lorene's garden and saw firsthand many of the projects featured in her book, including this adorable miniature parterre garden in a Radio Flyer wagon…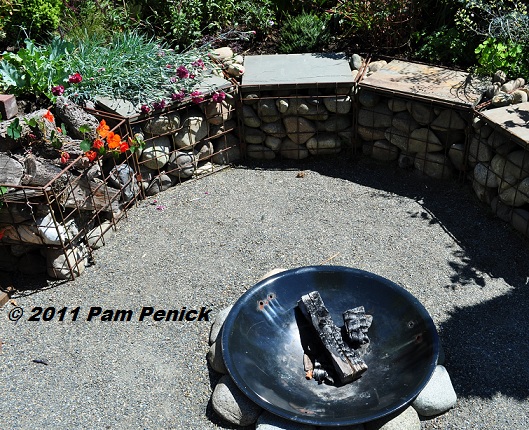 …unique gabion-style seating, which also serves as a low retaining wall…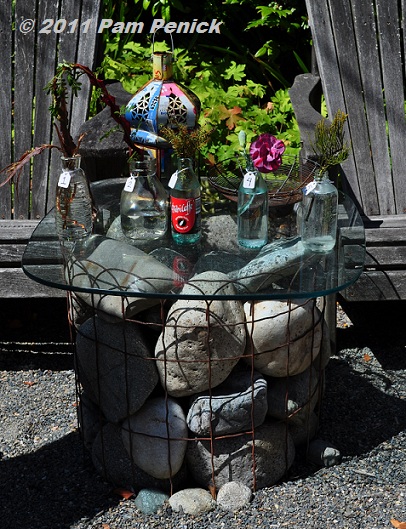 …and an easy, gabion-style table made of scrap wire fencing, river rocks, and a piece of tempered glass.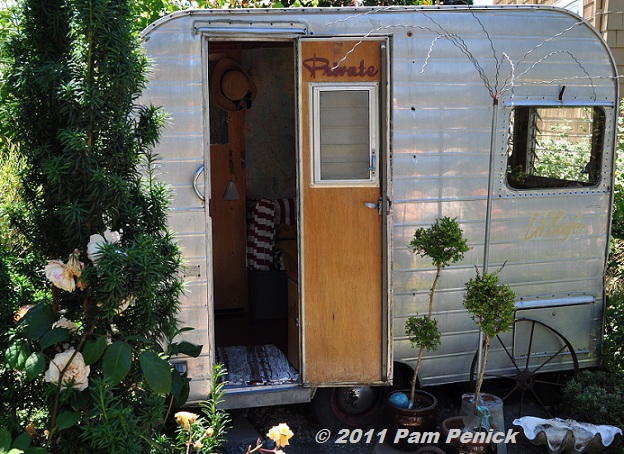 Lorene is not afraid to repurpose anything. She rolled a retro travel trailer into her garden as a folly. Despite its non-mobility, it provides her with the perfect garden get-away.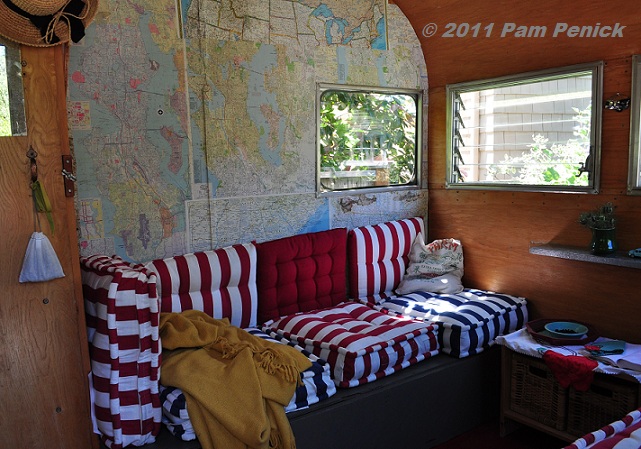 She papered the interior of her "cocktail cabana" with maps, playing up the travel theme.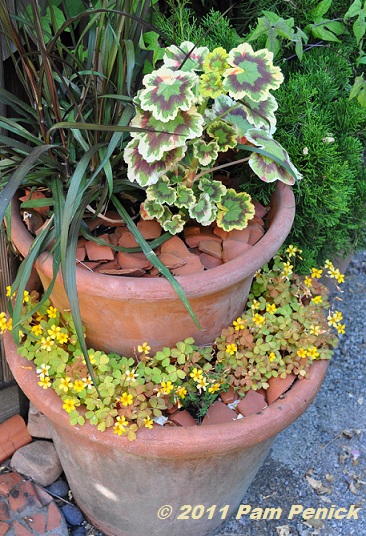 Her simpler projects are equally inspiring. I love this charming tiered planter Lorene created by stacking a pot within a pot, color coordinating the plants, and mulching them with shards of broken pots.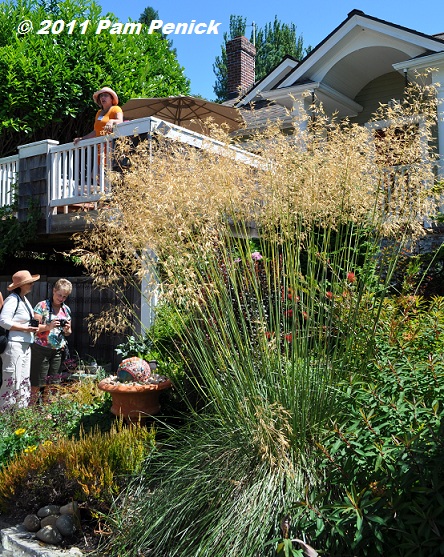 Lorene, who blogs at Planted at Home, was one of the planners of last year's Seattle Fling and bravely invited 70+ bloggers into her small urban garden. That's her up on the deck. I didn't really get to know her because she was so busy that weekend, but I can tell you that her garden definitely tells a story and has personality.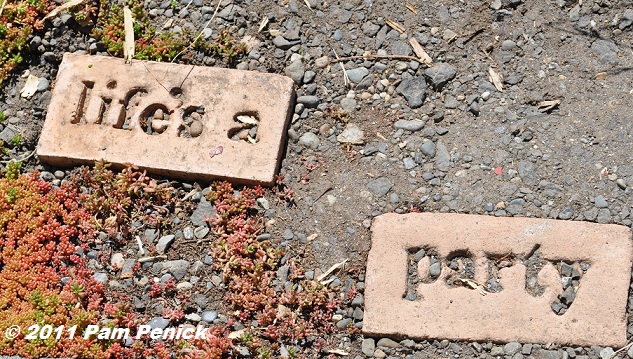 If you need a little inspiration for infusing your personality into your own garden, be sure to check out her book. But don't just copy her ideas. Tweak them and shake them up and create something entirely "you."
For more: See my post about visiting Lorene's garden at the Fling for more images of her garden.
Disclosure: This book was sent to me for review by Timber Press. My review, like everything in Digging, is my own honest opinion.
All material © 2006-2012 by Pam Penick for Digging. Unauthorized reproduction prohibited.