January 6th, 2012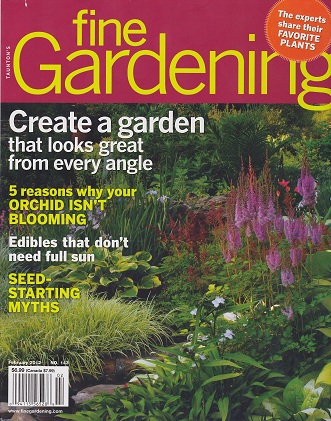 Yippee, a short piece I wrote about how to downsize a lawn appears in the current issue of Fine Gardening (Feb. 2012)!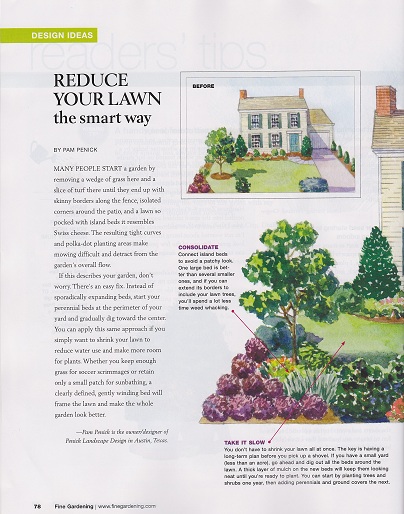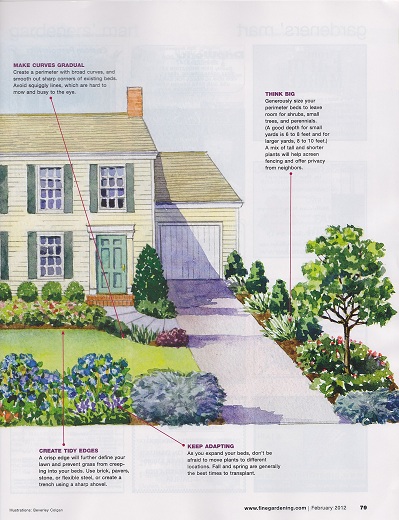 If you're thinking about ripping out some grass this spring, I hope you'll find my tips useful. It's on newsstands now.
All material © 2006-2012 by Pam Penick for Digging. Unauthorized reproduction prohibited.