November 28th, 2011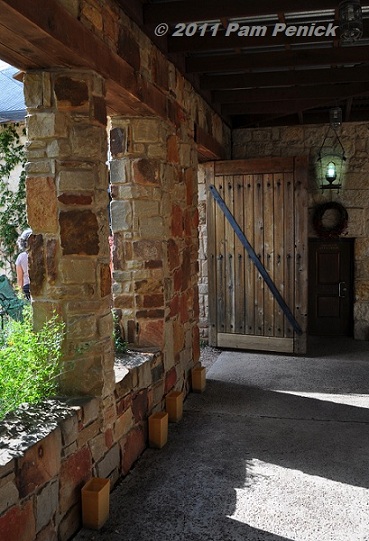 The Little House Garden—the children's garden—beckoned on our way out of the Lady Bird Johnson Wildflower Center last Friday afternoon. The child-sized door leads to the Little House, a craft and educational room for kids; the open wooden door leads to a small courtyard with a vine tepee, large pots in which to dig for plastic insects, and a little native garden to explore.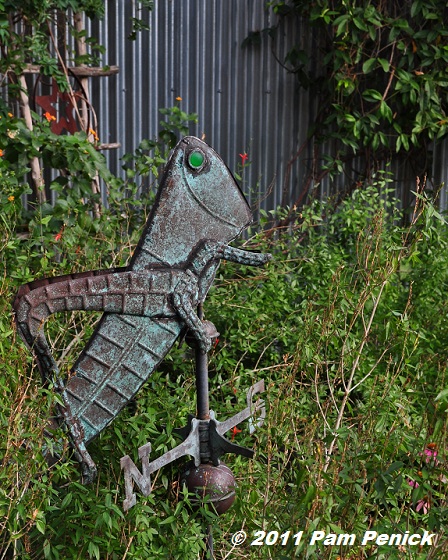 A grasshopper weathervane adds charm to a cluster of flame acanthus (Anisacanthus quadrifidus var. wrightii).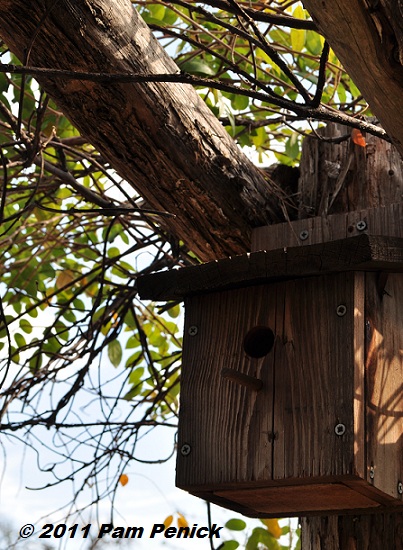 A birdhouse attracts feathered friends.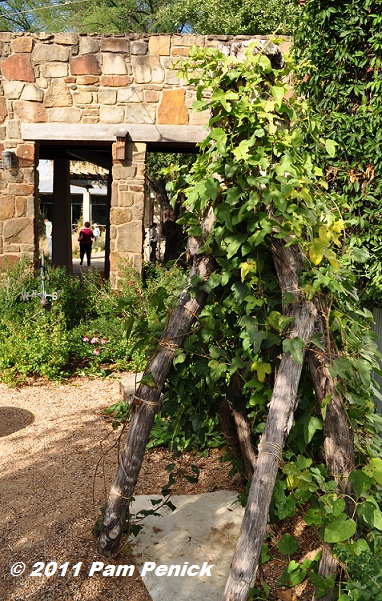 A rugged vine tepee invites play. In previous years, the tepee has been made of flexible limbs. It's charming either way.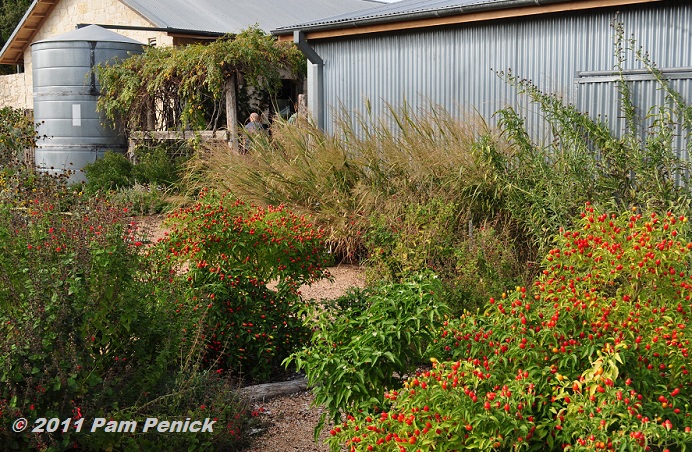 Well, well, this is new! Behind the Little House, an native edible garden has been created since I was last here. It's in full, blowsy glory right now, with ornamental grasses in bloom, sunflowers bent under the weight of their seeds, and chile pequin peppers (Capsicum annuum) reddening on the bush. That's a rainwater collection cistern in the background, hooked up to the gutter from the roof.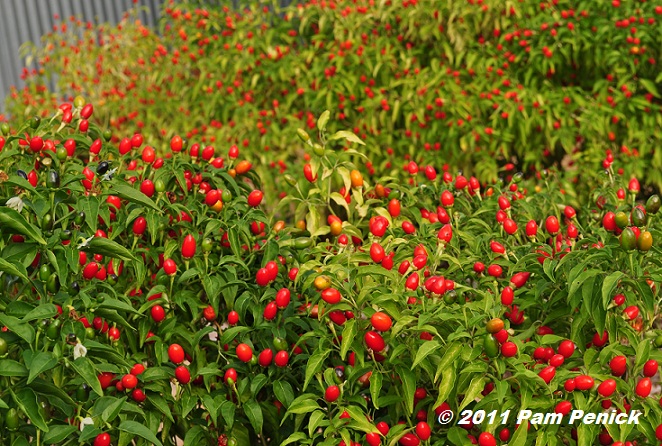 Peppers! These are hot, hot, hot, as hot as habaneros, I've read.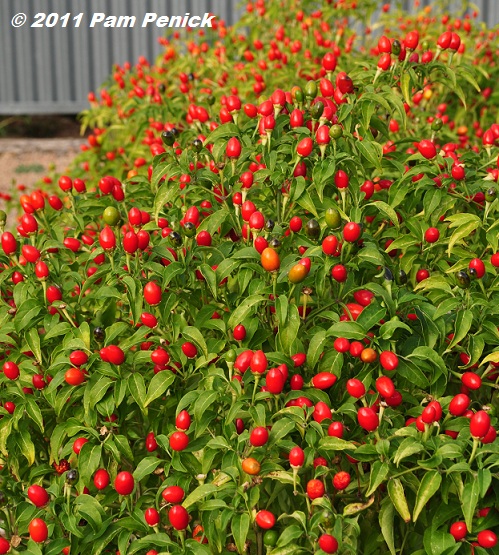 Birds love them too and are unaffected by their spiciness.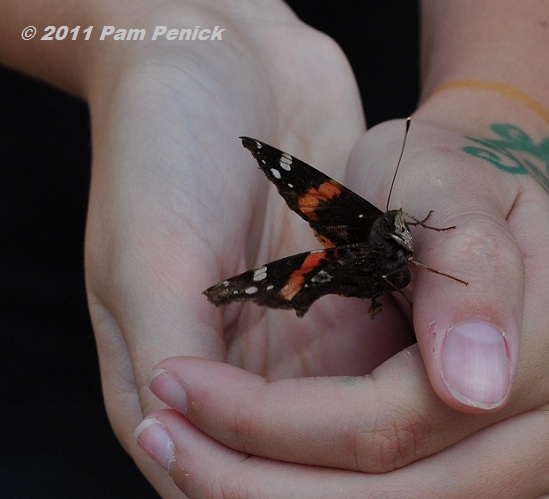 We had a wonderful time at the Wildflower Center, as always. Fall is a great time to visit, so pop on over when you have time or are in town for a visit.
To see my first post in this series, about the entry garden, woodland garden, and Hill Country Stream, click here. For my second post, about the Wildflower Center's demonstration garden, click here.
All material © 2006-2011 by Pam Penick for Digging. Unauthorized reproduction prohibited.
posted in
Arbors
,
Botanic/Public Gardens
,
Butterflies/Moths
,
Doors
,
Edibles
,
Fall color
,
Garden art
,
Grasses
,
Texas natives
,
Trellis
,
Vines
,
Walls
,
Water conservation
,
Xeric plants