November 24th, 2011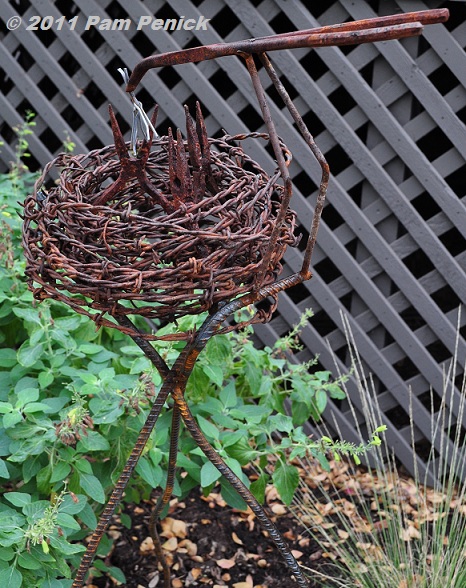 Are you feeding your little chickies this Thanksgiving? So is my mama bird in this delightful sculpture by talented metalworker and fellow blogger Bob Pool of Gardening at Draco. At Draco Metal Works he can make just about anything you want, so long as it's metal. Check out the gorgeous gate he made for Meredith at Great Stems. Meeting Bob is just one more reason I'm glad to be a garden blogger in Austin.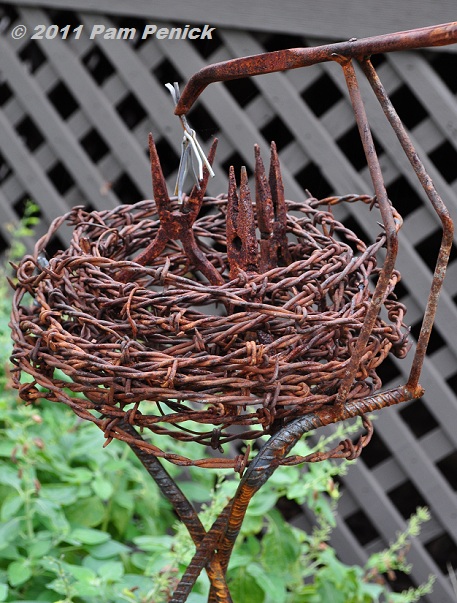 The sculpture he made for me is based on one I saw during the Seattle Garden Bloggers Fling. I just love the humor of birds made of needle-nose pliers in a nest of barbed wire! It needs a name, I think. Any ideas?
Update: Thanks to Tina Koral of Suddenly I Seed for the name "Needle-Nose Fliers." I love it!
Happy Thanksgiving to you all!
All material © 2006-2011 by Pam Penick for Digging. Unauthorized reproduction prohibited.