November 13th, 2011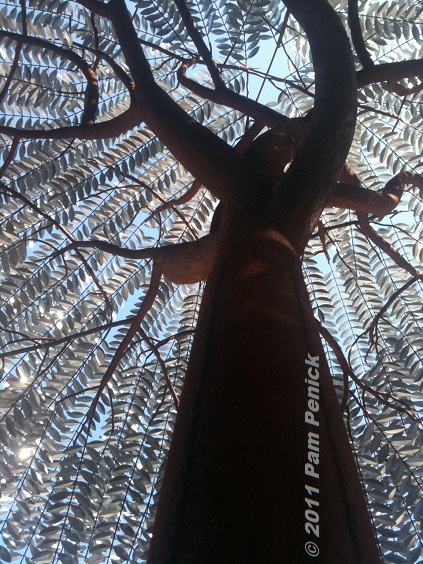 I stumbled upon a marvelous sight while at the East Austin Studio Tour today: this silver tree by artist Foster Talge of Rival Metalworks. Unfortunately, I had only my cell phone camera, but I still want to show you.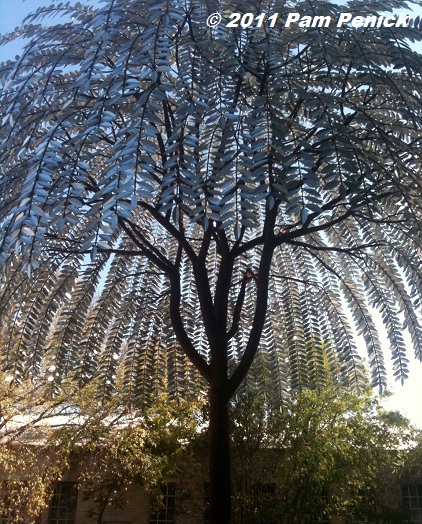 Its galvanized metal leaves glint in the sunlight on flexible, weeping branches undulating in the breeze. Its brown trunk, smooth at the base, becomes bumpier, like a hackberry's, at head level. The tree is magical, simultaneously lifelike and otherworldly.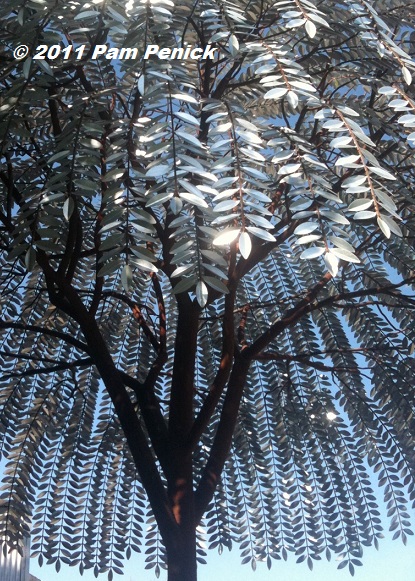 I overheard Foster telling an admirer that he welded more than 15,000 die-cut leaves to the tree. (Click for a picture from the Statesman of Foster welding his tree.) The trunk is made of old shipping containers—recycling trash into art!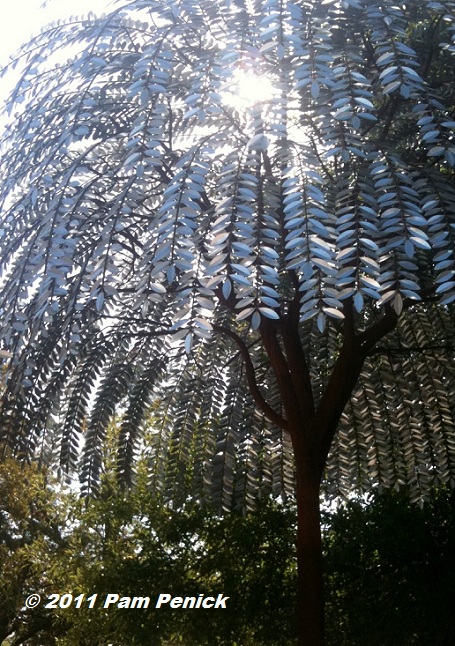 The artist said he was offered $15,000 for the tree two years ago but turned it down. This year someone offered him $30,000, and he thinks he may have his buyer.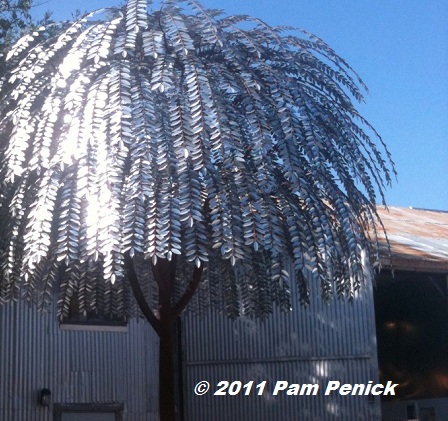 I think the buyer is getting a good deal. Yes, it was that incredible.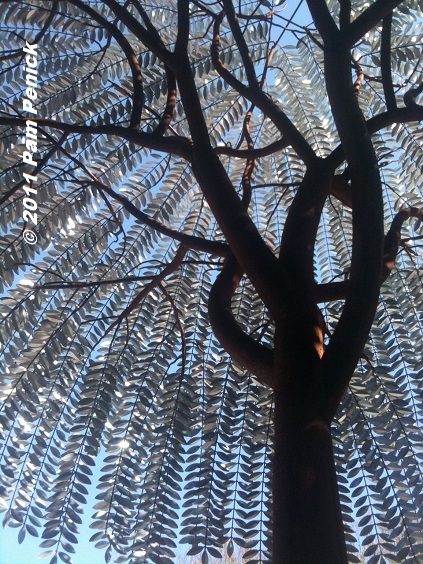 The East Austin Studio Tour is open again next weekend if you want to experience the tree too.
All material © 2006-2011 by Pam Penick for Digging. Unauthorized reproduction prohibited.