November 15th, 2011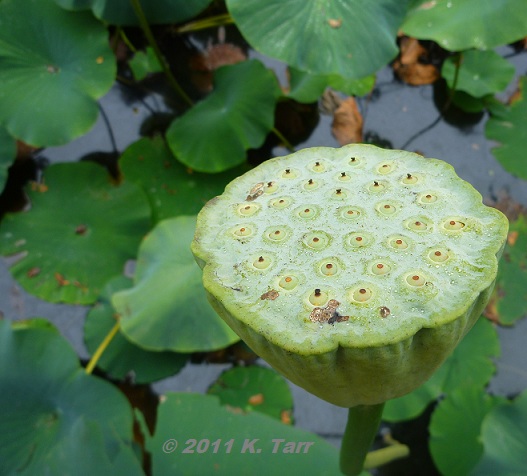 My sister and her partner vacationed in Santa Barbara recently. Afterward on the phone, I asked how her trip was and mentioned that there's a garden in Santa Barbara that I'd love to see. She slyly said, "I bet we saw it." Oh, they did—and envy reared its head! I pumped her for details. She promised pictures and said it was very interesting, but the 2-hour tour was about one hour too long. What?? Did I mention that she's not a gardener? But she still got to see Lotusland before I did!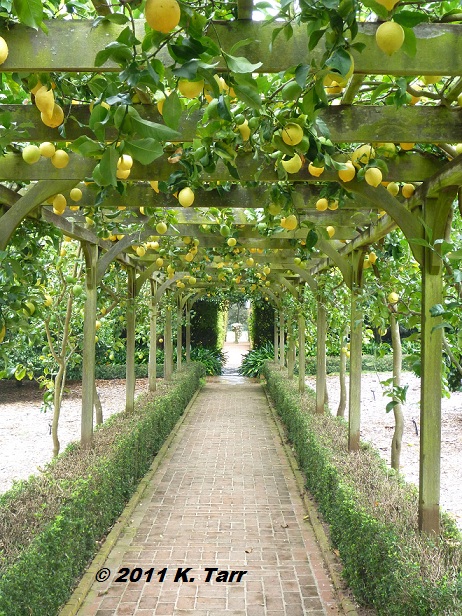 Lotusland is a theatrical fantasy of a garden I've been hungering to visit for years, since seeing pictures of it on blogs like My Back 40 (Feet) (where Chuck mentioned that the 2-hour docent tour moves much too fast to absorb the garden) and Danger Garden (where Loree agonized that she had only 2-1/2 hours to see everything). OK, I'm razzing my sister a bit here, but it's only because I'm extremely envious of her visit. She did generously share her lovely photos with me—these are all her pictures—giving me yet more impetus to get my butt out to southern California to see this place for myself.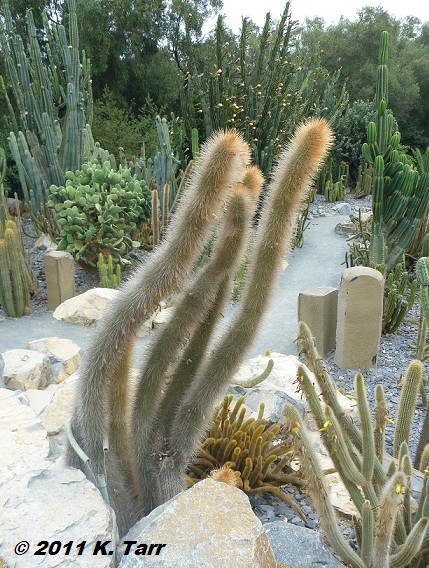 Lotusland is 37 acres of exotic and unusual plants collected and whimsically amassed by Madame Ganna Walska, a Polish opera singer, socialite, and wealthy divorcee who created the gardens over 43 years.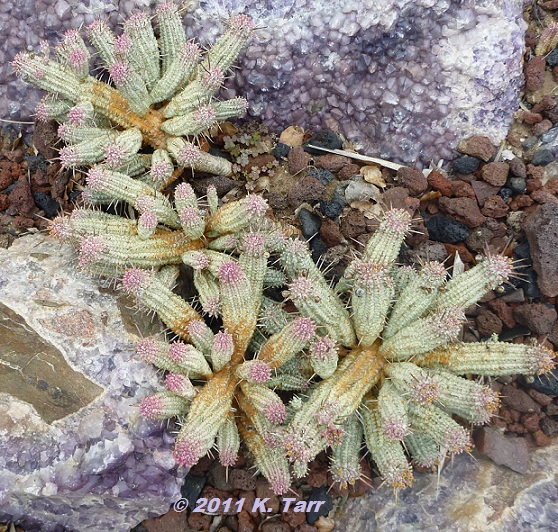 Lotusland became a nonprofit botanical garden after her death and opened to the public in 1993.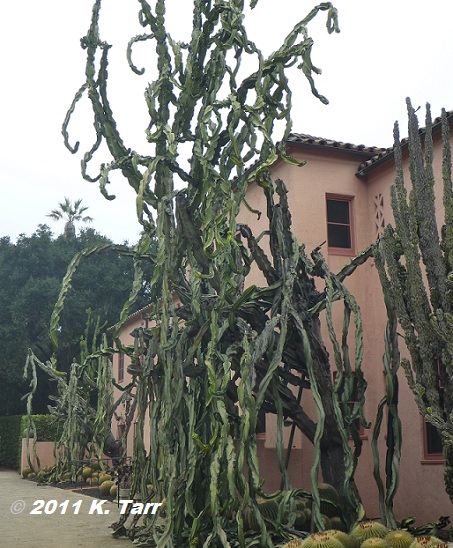 Her house remains, along with its Dr. Seussian foundation planting of euphorbia…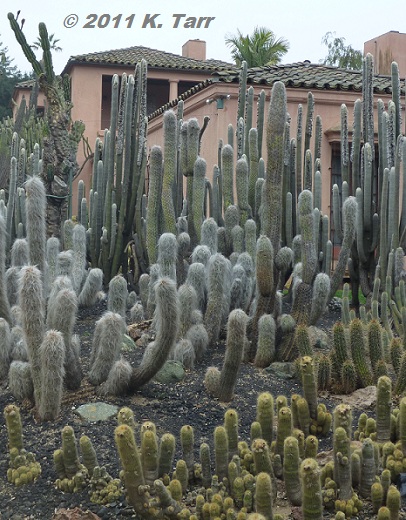 …and cactus. Lotusland is well known for its desert-plant collections.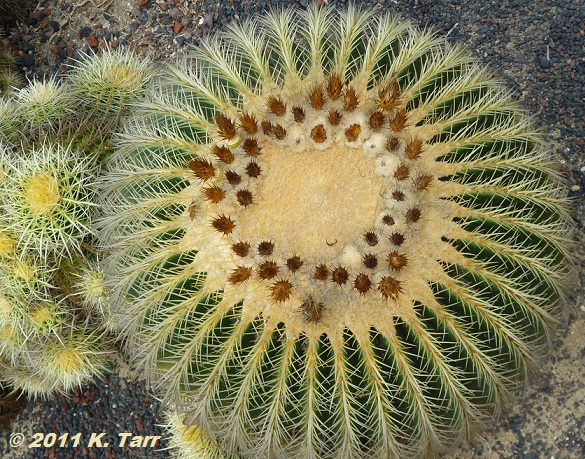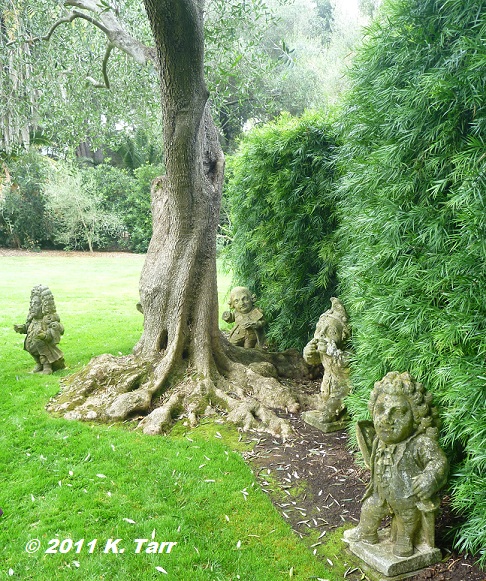 But it has a softer side as well, represented here in the Theatre Garden as well as in its butterfly garden, Japanese garden, water garden, topiary garden, and more.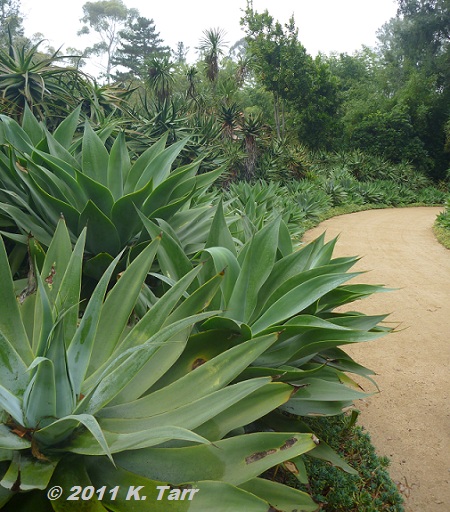 Even agaves can be soft and lush, as shown in this path-side swath of Agave attenuata.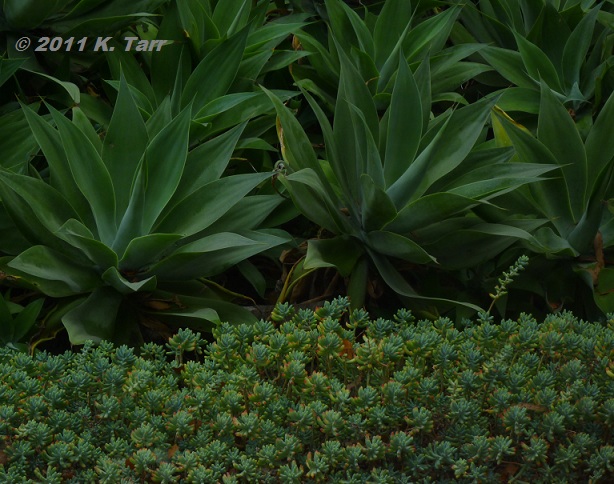 My husband just walked by and saw me gazing at Lotusland's website. "Planning a trip?" he asked with a chuckle. I wish. One of these days…
All material © 2006-2011 by Pam Penick for Digging. Unauthorized reproduction prohibited.
posted in
Agaves
,
Aloes
,
Arbors
,
Botanic/Public Gardens
,
Cactus
,
Edibles
,
Garden art
,
Paths
,
Sculpture
,
Succulents
,
Travel
,
Trees
,
Water gardening
,
Xeric plants