November 8th, 2011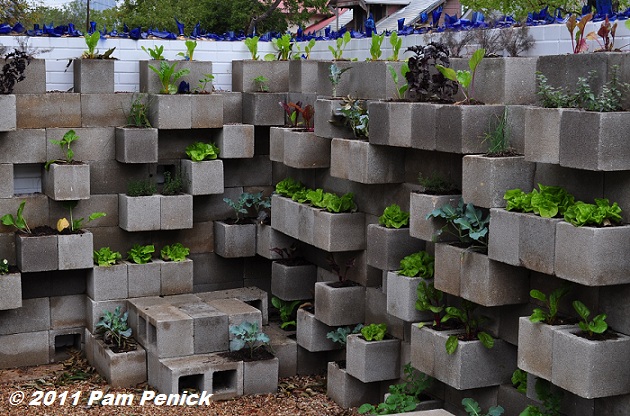 The cinderblock wall planter idea just keeps getting bigger and better. At Big Red Sun's recently reopened boutique nursery in east Austin, I spotted this edible wall planted in artistically stacked concrete blocks—a riff, perhaps, on the succulent wall at Potted that inspired my own succulent wall?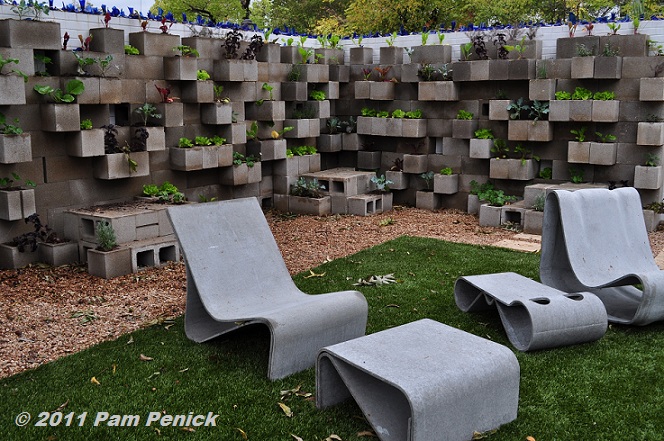 Jenn at Big Red Sun told me the edible wall is a temporary installation for the upcoming East Austin Studio Tour, and it'll come down when the 9-day event is over. For the theme Homesteading Chic, the nursery is also showcasing an edible garden in a pocket planter, and a hydroponic set-up hangs in their front window, attracting curious passersby. A little more info can be found here on Big Red Sun's blog.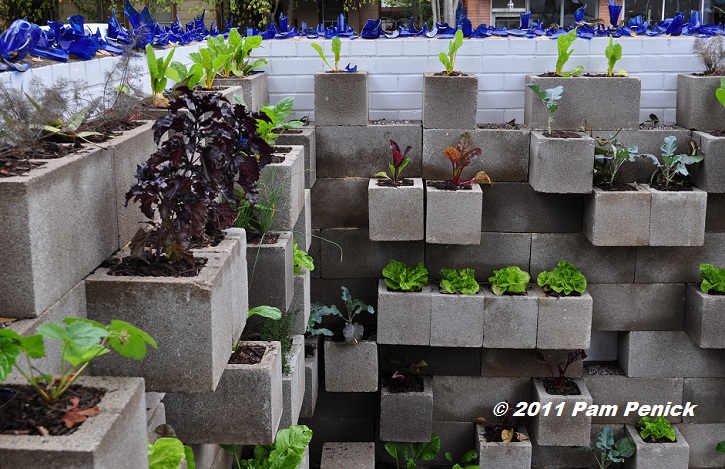 But the cinderblock garden is what really caught my eye. It's a vegetable garden. It's a wall. It's art. It's a political statement.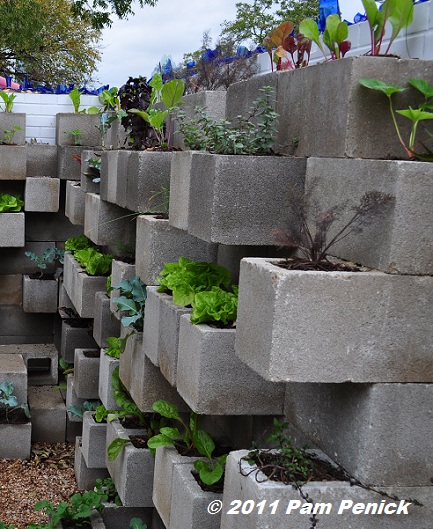 It's very cool. OK, so maybe it's not the most practical way to grow vegetables, and if you tried this during an Austin summer your tomatoes would last about 30 minutes in such a shallow, heat-absorbing container (succulents work fine though). But as inspiration for gardening it's fun and unique and makes for a great exhibit.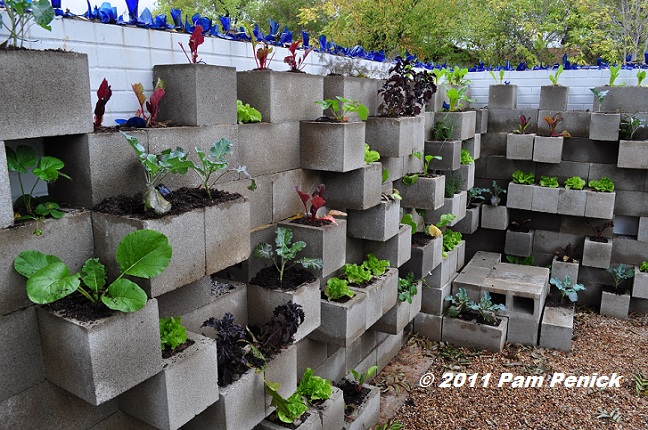 Check it out while you can. And don't eat it all.
Coming soon: A tour of Austin's reopened Big Red Sun Nursery.
All material © 2006-2011 by Pam Penick for Digging. Unauthorized reproduction prohibited.