October 31st, 2011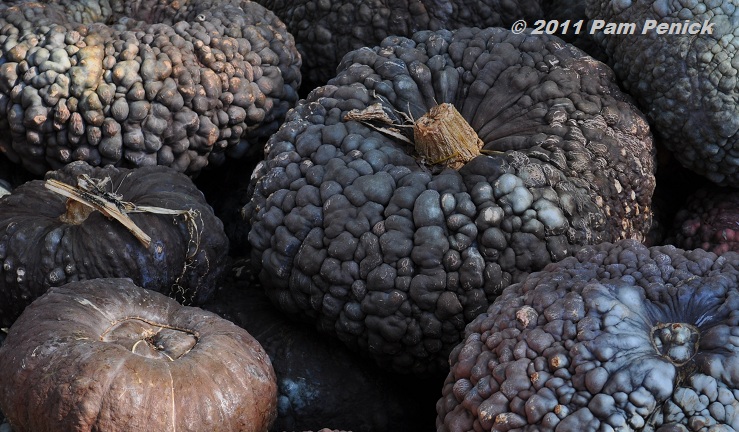 Happy Halloween! How do you like these warty, spooky, gray pumpkins? These and many, many more are on display now through November 23 at the Dallas Arboretum's Autumn Festival, a fantasyland of pumpkins and pumpkin houses that attracts hordes of camera-snapping moms and dads and costumed tots.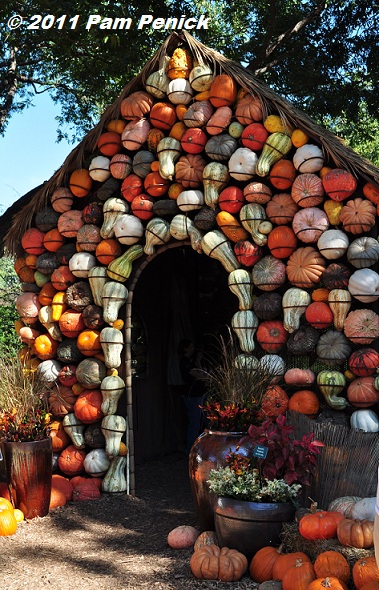 My own family and I visited on the 16th while we were in Dallas for the State Fair. My kids and their two friends were, sadly, too old and jaded to appreciate the spectacle and flatly refused to pose for photos (I did coerce a couple of snapshots out of them anyway). However, my husband and I, obviously coasting into our second childhoods in our mid-40s, were delighted by the fall display.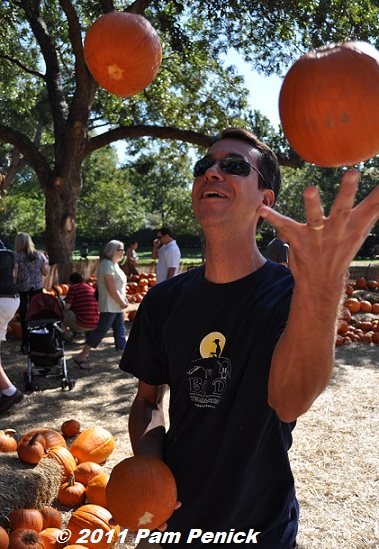 David was even inspired to juggle a few pumpkins. A man of many talents.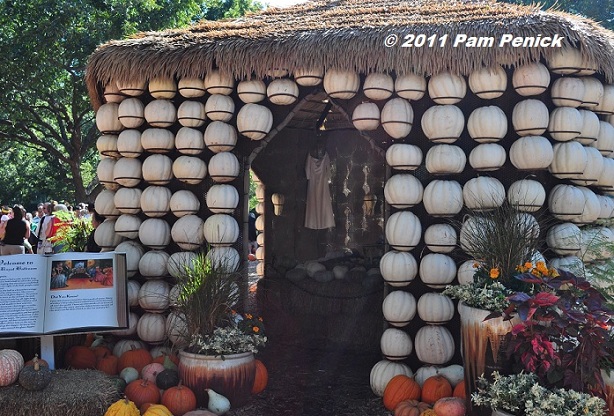 Fifty thousand pumpkins, squash, and gourds appear in displays throughout the Arboretum, but Cinderella's Pumpkin Village is ground-zero for the under-7 set and their families. Four pumpkin houses represent the bedrooms of Cinderella and her wicked stepsisters, her fairy godmother's house, and the ballroom.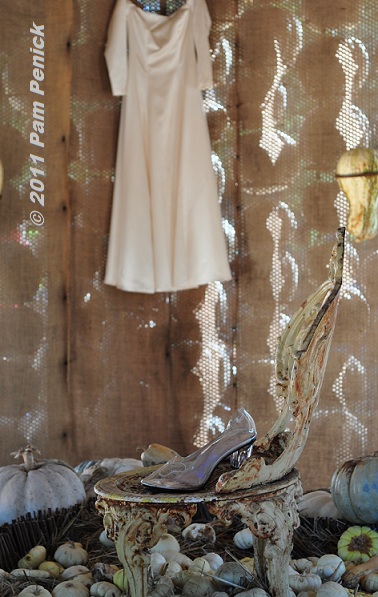 The beautiful white-pumpkin house contains Cinderella's glass slipper displayed on an ornate garden chair. Is that her ball gown hanging on the burlap-lined wall?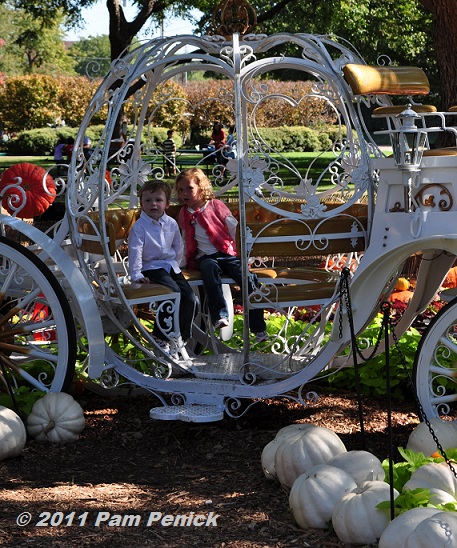 Out in the pumpkin patch, Cinderella's fairy godmother has already worked her magic. A lovely coach offers photo opportunities for little ones and their parents.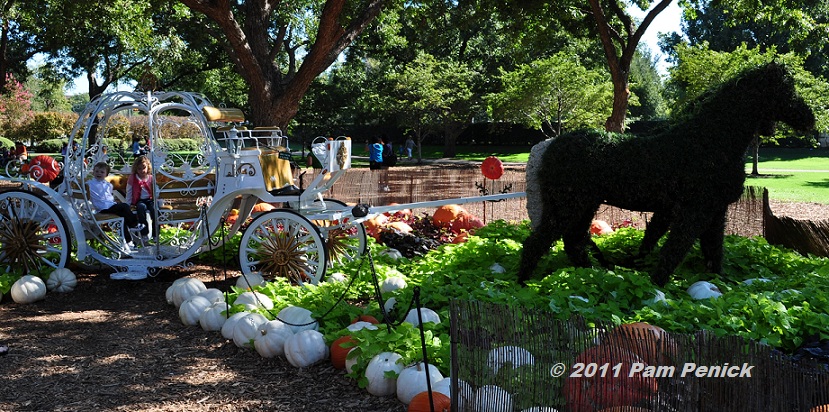 Life-size topiary horses "pull" the carriage through the pumpkin-and-sweet-potato-vine patch.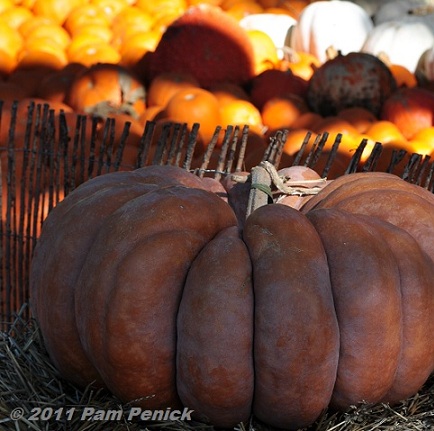 A classic Cinderella pumpkin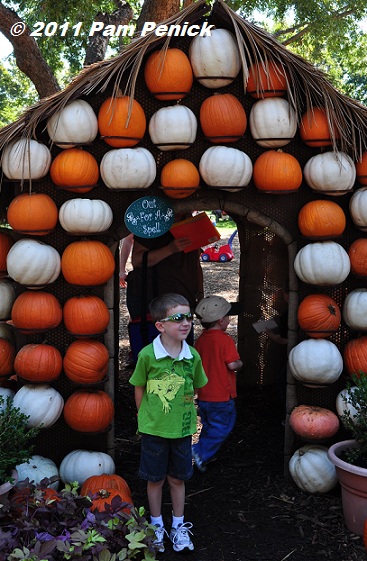 Gleefully exploring the houses, young children were eating this up.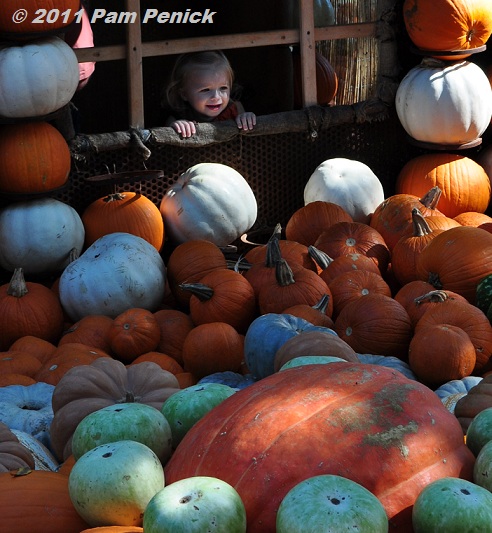 I'd never seen this many pumpkins in one place before either.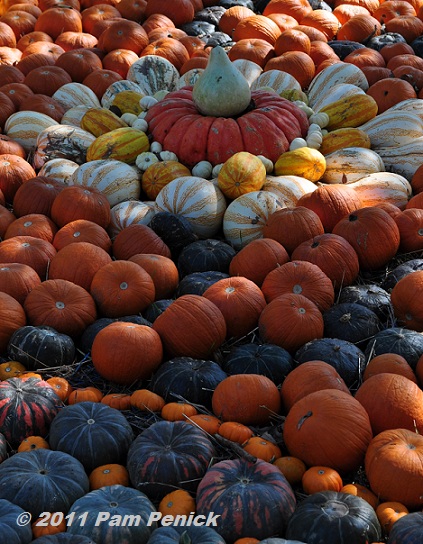 Persian carpets of pumpkins are arranged in pictures…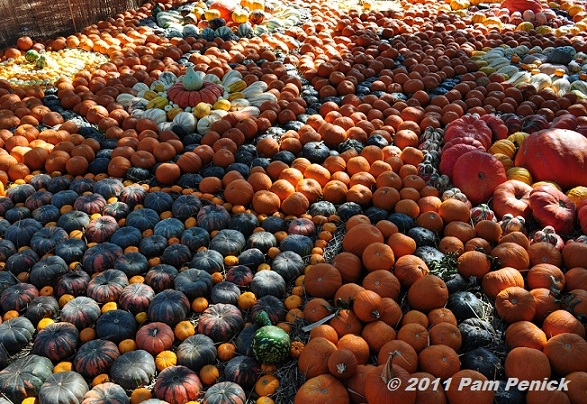 …like this flowerpot (the square of gray pumpkins at lower left) filled with white-petaled flowers atop winding, gray stems. Amazing!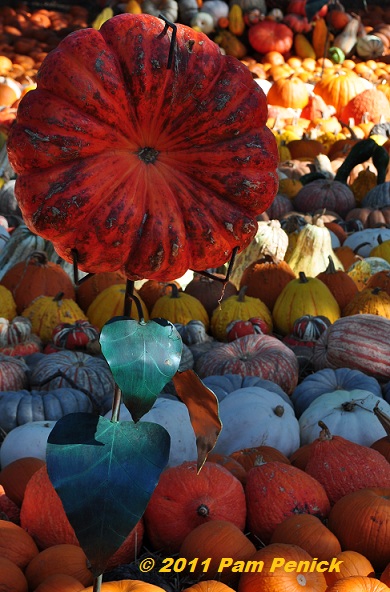 Pumpkins have also been transformed into sunflowers.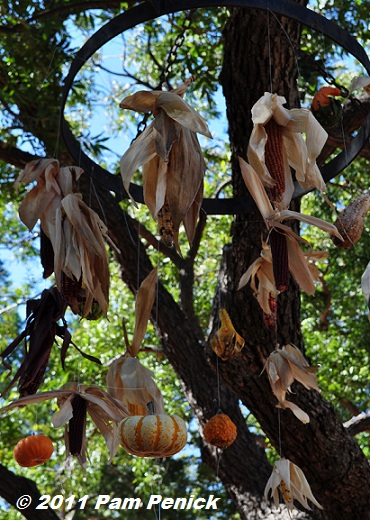 And colorful mobiles of Indian corn and squash dangle from the pecan trees.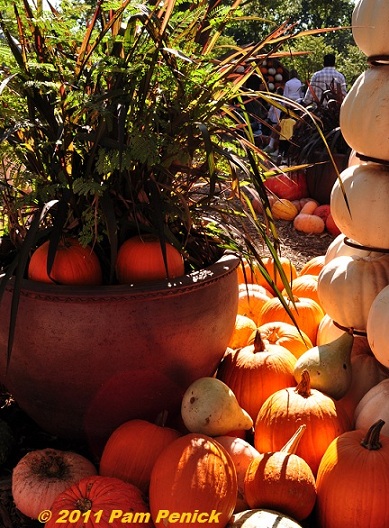 The morning light sets aglow the ornamental grasses and orange pumpkins.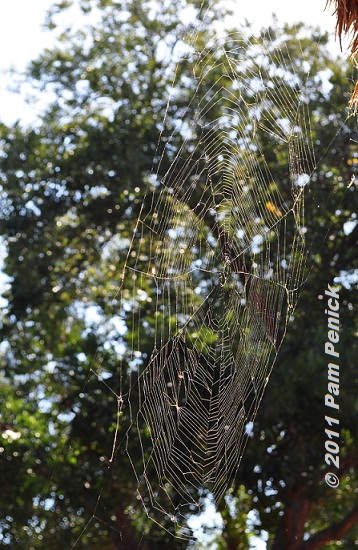 Even Mother Nature added to the decor.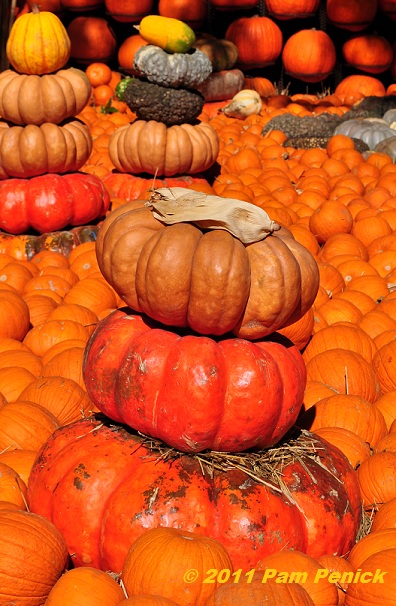 It's a fiesta of fall color and creativity.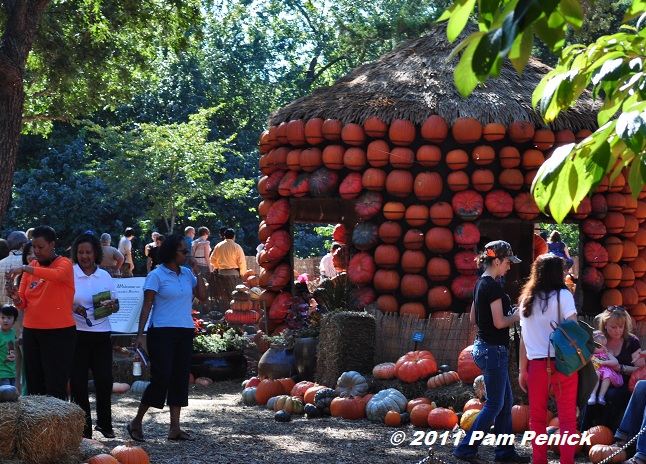 It really was a lot of fun to see it.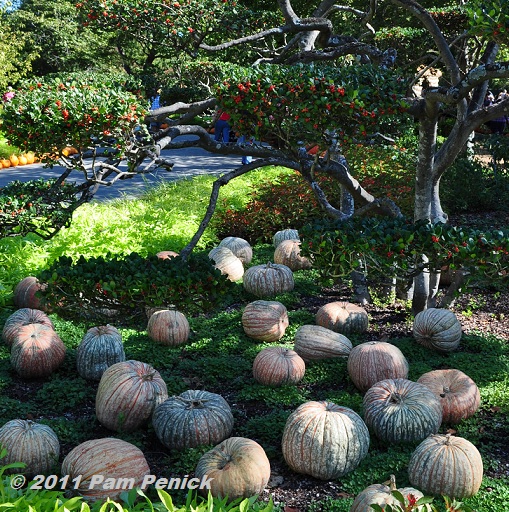 Pumpkins are scattered around other areas of the Arboretum too. It's a pumpkin extravaganza!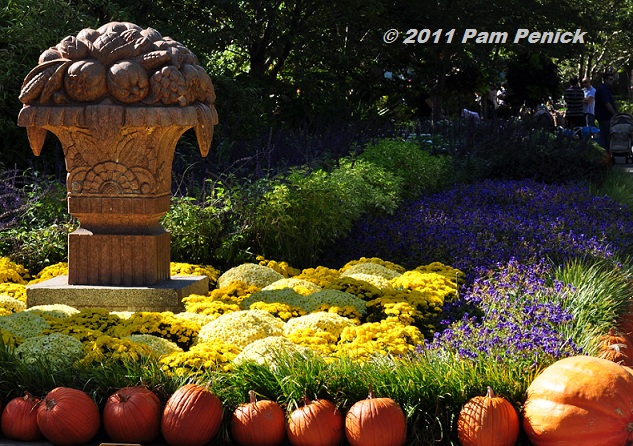 I'll have a few more images from the Dallas Arboretum—that don't include pumpkins—in my next post, so stay tuned. And happy Halloween!
All material © 2006-2011 by Pam Penick for Digging. Unauthorized reproduction prohibited.
posted in
Botanic/Public Gardens
,
Containers
,
Decor
,
Edibles
,
Fall color
,
Garden art
,
Garden structures
,
Holidays
,
Sculpture
,
Travel
,
Windows