October 22nd, 2011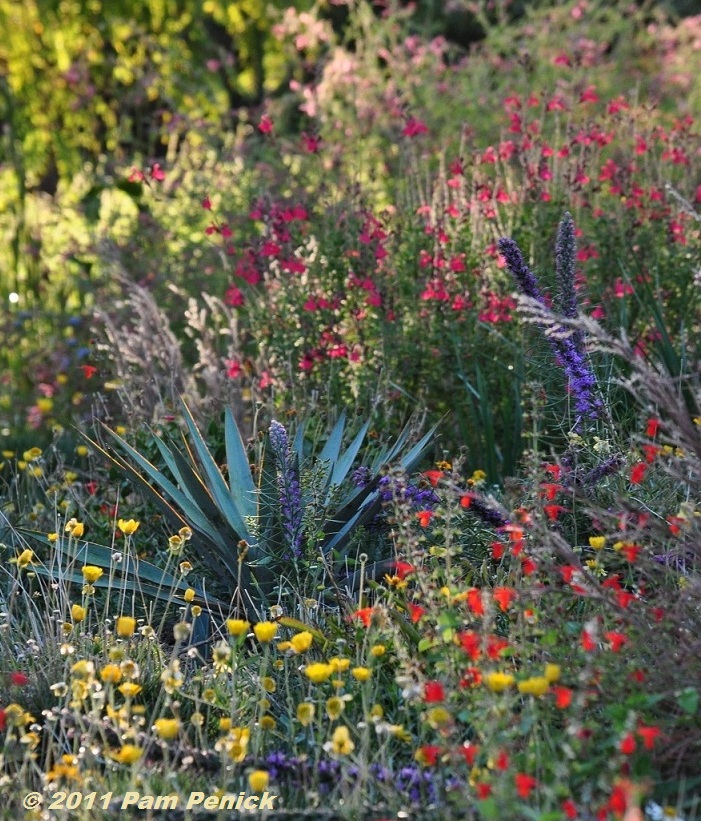 Saxon Holt, judge of this month's photo contest at Gardening Gone Wild, says to tell a story with your photo, including no more and no less than what's needed to convey that story. October's theme for the contest is "Fill the Frame," and this is my entry, from my recent visit to Michael McDowell's prairie garden near Dallas (Michael blogs at Plano Prairie Garden).
The story? Fall brings color and life back to the prairie garden. The focal-point Yucca pallida tells you it's a xeric garden, and the billowing salvia, liatris, agastache, hymenoxys, and bluestem adding their symphony of color tell you it's fall in central Texas, and we've survived another summer. Yea!
If you're interested in garden photography, check out all the entries in the contest. And read Saxon's latest post about photography techniques; it's very enlightening.
All material © 2006-2011 by Pam Penick for Digging. Unauthorized reproduction prohibited.