September 17th, 2011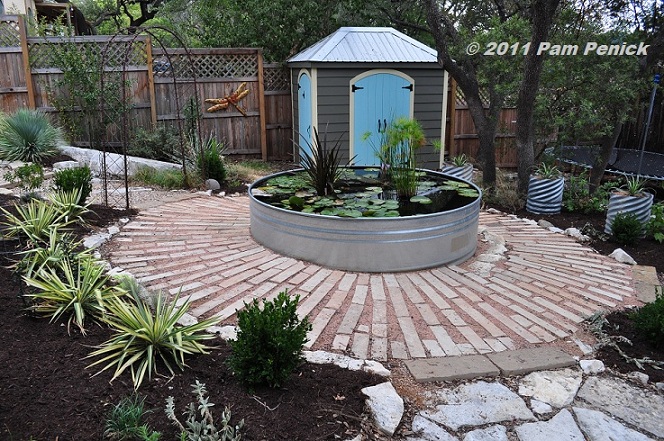 The approach of autumn is a hopeful time for the central Texas gardener. It means we've survived another long, hot summer and can enjoy being outdoors again. It means time for the rains to return to revitalize the summer-weary garden, replenish our aquifers and lakes, and offer the promise of wildflowers in the spring.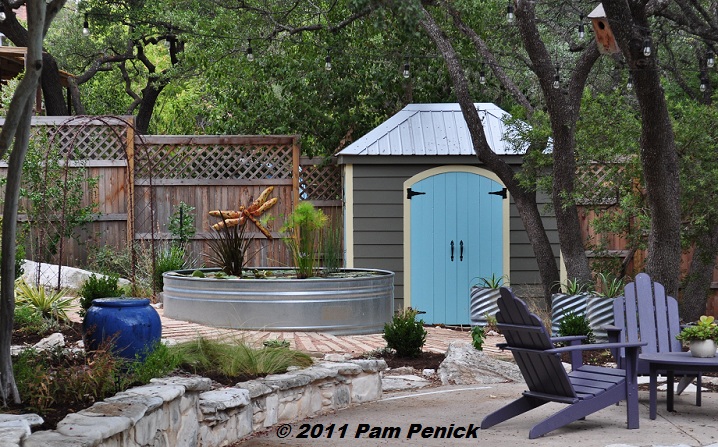 But as the fiery summer of 2011 crackles to a close I'm not sure that we can count on those certitudes this fall. Another La Nina weather pattern means a forecast for a drier than normal fall and winter, followed by another hot, dry summer. As I drive through Austin's neighborhoods that back up to unwatered greenbelts, I see ghostly live oaks, half defoliated or entirely dead, dropping ancient limbs that had withstood previous centuries' tests. Seemingly indestructible crepe myrtles are brown and withered. Underbrush is coppery and sere, just waiting for a stray cigarette butt to burst into flame.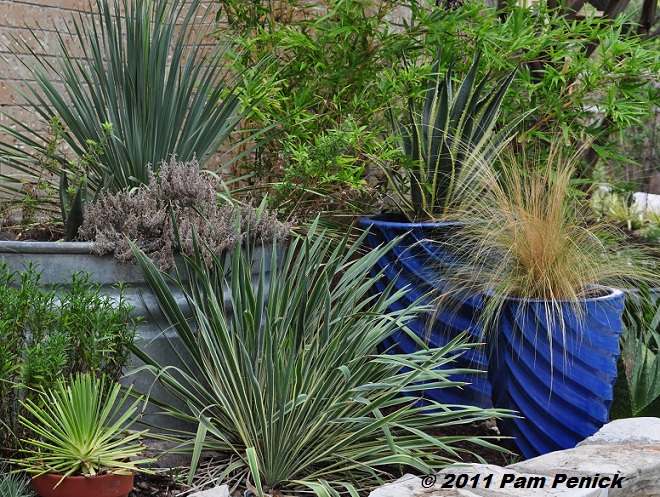 The sky has been unrelentingly rainless (today's brief showers notwithstanding). The LCRA reports that "[t]he 11 months from October 2010 through August 2011 have been the driest for that 11-month period in Texas since 1895, when the state began keeping rainfall records."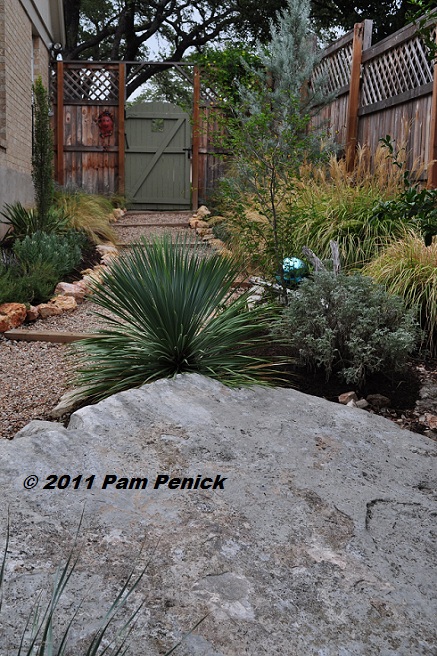 In addition we've had record heat. Ronny Bell at The Lazy Shady Gardener recently provided some grim weather statistics:
As of today [9/16/11], we have experienced 85 days with a high temperature at or above 100 degrees. The average yearly number of 100 degree days in Austin, Texas is 13.5 – I'm thinking this year will be pushing that average up quite a bit. The previous yearly record for the most 100 degree days was 69 set in 1925 – that record has been absolutely shattered.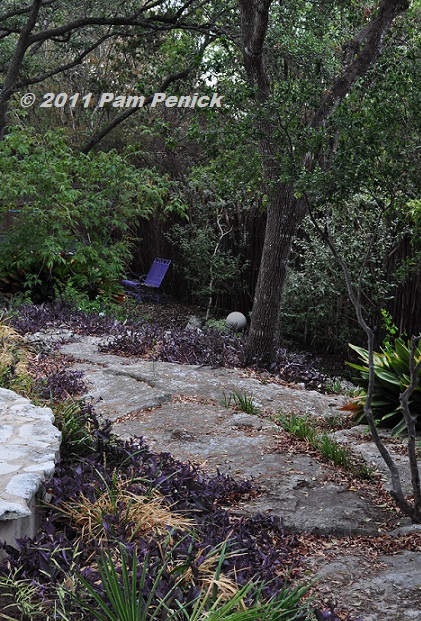 But we who love nature don't need these facts to tell us something bad is happening. Anyone with eyes can see it in the suffering trees, gardens, and wildlife of our city. You can feel it in your heart.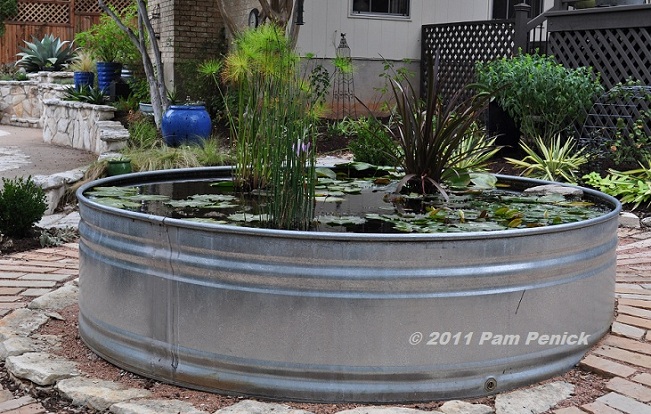 Why now, one may ask? Why did this drought of record have to occur during my time in Austin? I'm sure some of my clients are asking Why? as they see some of their new drought-tolerant plants suffer and die. Of course, drought-tolerant is far from drought-proof, especially when newly planted, and even experienced gardeners are watching with dismay as established, xeric plantings die off because of the lack of rain. Hitch this existential Why? to the attendant guilt for caring about one's own little eden when so much more is at peril if we don't soon get rain, and lots of it, and you have an inkling of the local gardener's psyche.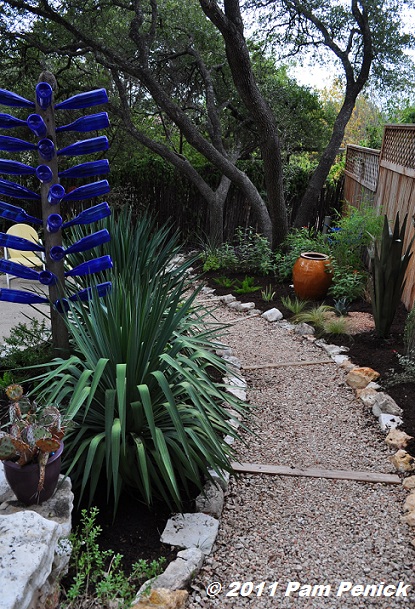 Like many Austin gardeners I know, I've been moody and sad. I've vacillated between despair over the changing landscape, worry for the future of Austin's drinking water supply (for who can really complain about not being able to water when our fresh-water supply continues to drop alarmingly?), and sorrow for the loss of what ultimately may be thousands of trees that have helped make Austin the leafy, green city I've always known.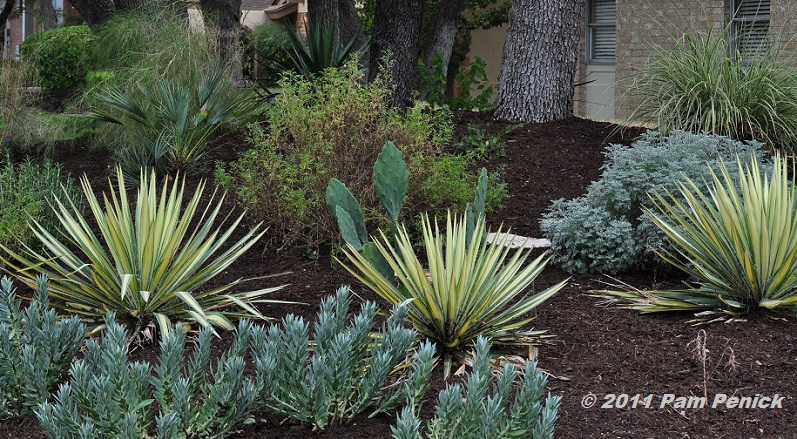 And yet Austin has endured cycles of drought many times before. My husband's grandmother once told me about the 10-year drought of the 1950s. "It killed off even the trees," she remarked solemnly. I couldn't imagine such a thing at the time, but here we are again. Trees do grow back, though maybe not for the drought survivors to ever see to maturity. However, worse things have happened, and do. We should count our blessings and take the long view.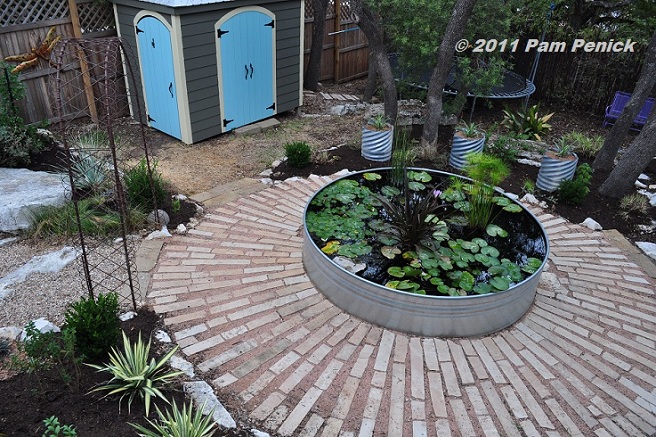 And so that's what I'm determined to do from here on out—try to be philosophical and less moody. Not Pollyanna-ish—I don't believe we'll be back to our old weather patterns any time soon—but clear-eyed and calm. Plants will die. Eventually we'll plant new ones that are able to withstand longer periods of drought. We'll adapt to the new reality. We'll still hold out hope for our gardens, and for wildflowers in the spring. We're gardeners. We take the long view.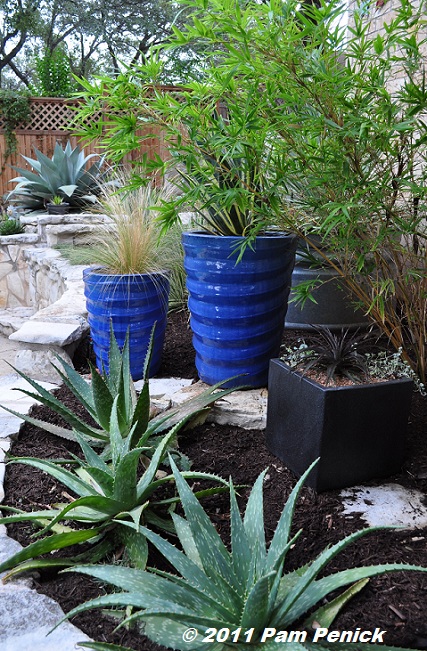 The photos here are of my front and back gardens, freshly mulched, all the dead plants trimmed out and hauled away, looking pretty good all things considering. I took these "long view" pictures on Friday to record the garden at this moment in time—the survivors of the summer of 2011. And now, here's to the future and our gardens, come what may.
All material © 2006-2011 by Pam Penick for Digging. Unauthorized reproduction prohibited.