August 27th, 2011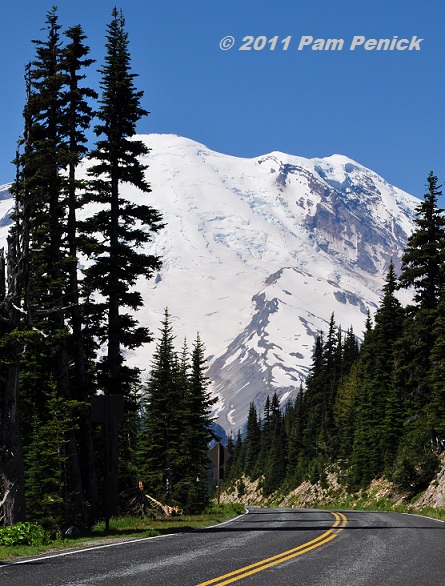 During our vacation in Seattle at the end of July, we rented a car and drove to Mount Rainier National Park, about 2-1/2 hours southeast of the city. Snowcapped even in summer, Mt. Rainier is the highest peak in the Cascade Range at 14,410 feet. The day we visited, the mountain was not only "out" but appeared to loom over the road. Just look at it, framed against a blue, blue sky. Magnificent!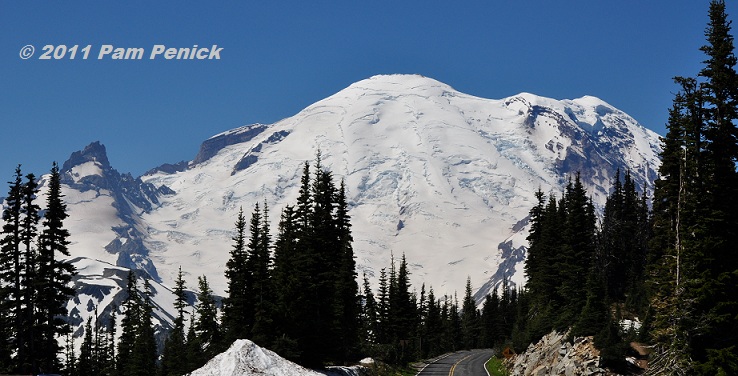 We stopped at a pull-out along the highway to admire the view. The air was cool, and last winter's deep snowfall, thanks to an extended chilly spring and summer, was still piled up along the road, making a mini-mountain in the foreground.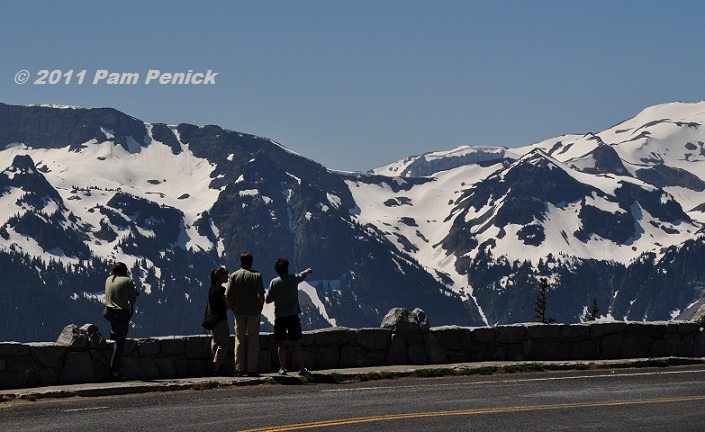 Quite a view on all sides…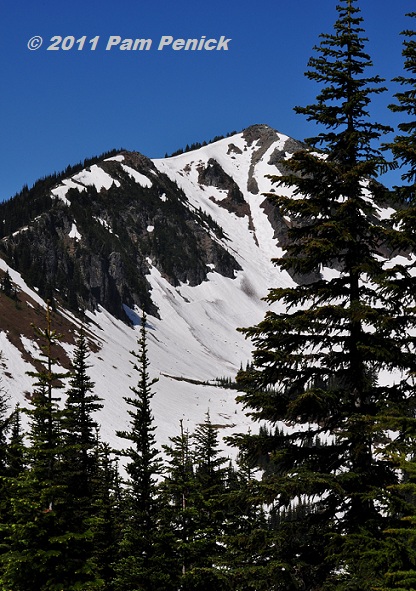 …from the grand…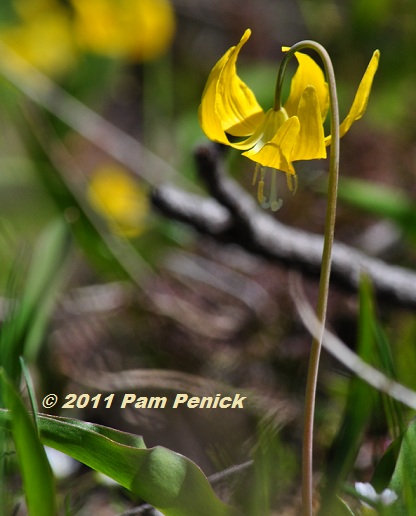 …to the small. The summer wildflowers that Mt. Rainier's meadows are famous for had been delayed by the lingering snow and an unusually cool summer, we were told. While we missed the big show, we did see a lot of these tiny glacier lilies (Erythronium grandiflorum) poking up out of the snow.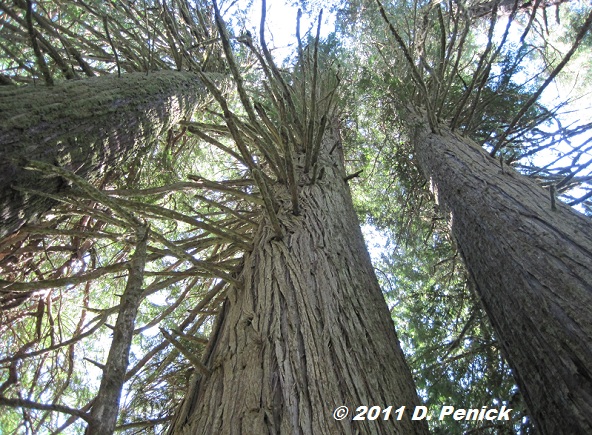 After driving up to Sunrise Visitor Center and eating a picnic lunch in the warm sun, with snow all around our picnic table (yes, snow in July!), we drove on to Grove of the Patriarchs, an island of Douglas fir, cedar, and hemlock trees, some an incredible 1,000 years old, surrounded and protected from fire by the Ohanapecosh River.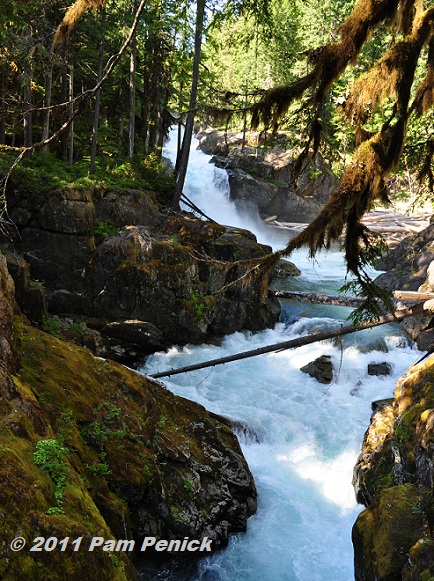 From the grove, we hiked along the Ohanapecosh to thundering Silver Falls, swollen with snowmelt.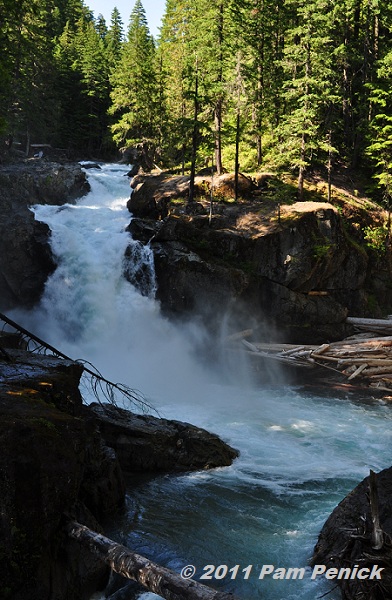 We stood and watched it tumble and roil for a while…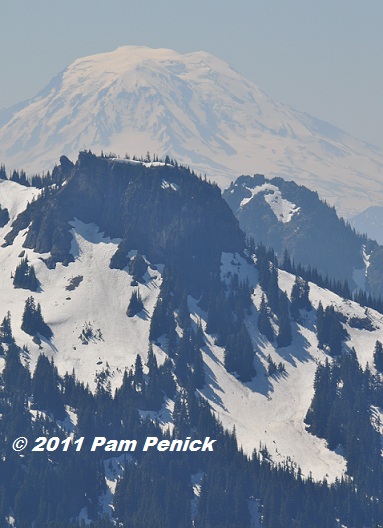 …and then it was time to head back. It was a short visit, but an enjoyable one. We felt lucky to have seen the mountain on such a beautiful, clear day.
Up next: A visit to Hiram M. Chittenden Locks, where we saw salmon swimming up the fish ladder. Click here to see the Seattle Japanese Garden.
All material © 2006-2011 by Pam Penick for Digging. Unauthorized reproduction prohibited.