August 25th, 2011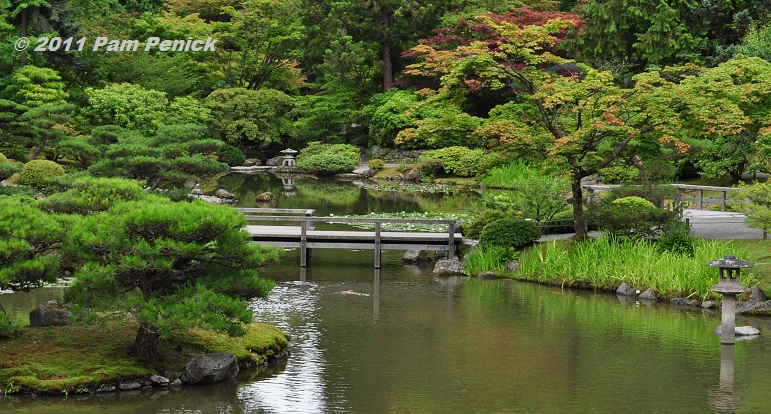 In late July, after the Seattle Garden Bloggers Fling ended, my family joined me for sightseeing in the Emerald City and beyond. I convinced them to see one more garden with me, the Seattle Japanese Garden in the Washington Park Arboretum.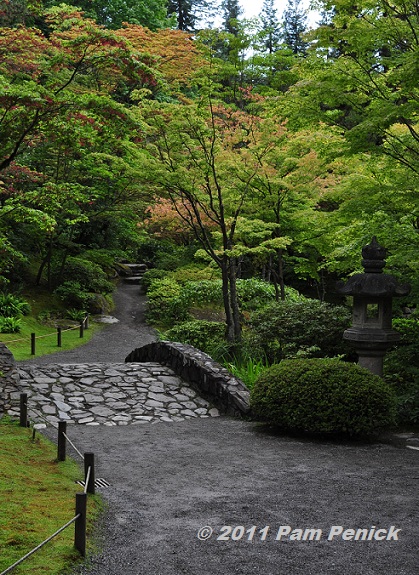 At 3-1/2 acres, the garden is just the right size to while away a pleasant hour or two, strolling the paths around the pond, resting on benches to gaze upon carefully arranged views, and admiring or perhaps feeding the enormous koi that follow you around the pond's edge like dogs begging for table scraps. Designed and constructed by Japanese garden designer Juki Iida in 1960 and renovated in 2002, at 50 years old the garden is serenely beautiful, well-kept, and surely a jewel in the Seattle parks system.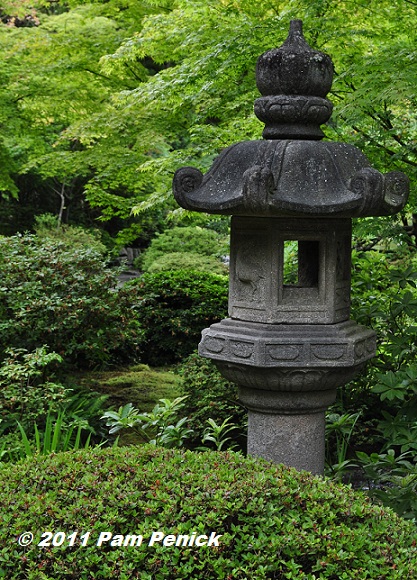 Restful shades of green, some loose, others clipped, are accented with traditional stone lanterns.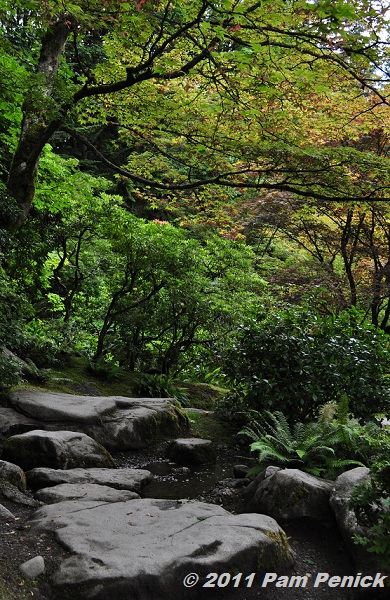 A stream tumbles down a naturalistic, boulder-strewn hillside…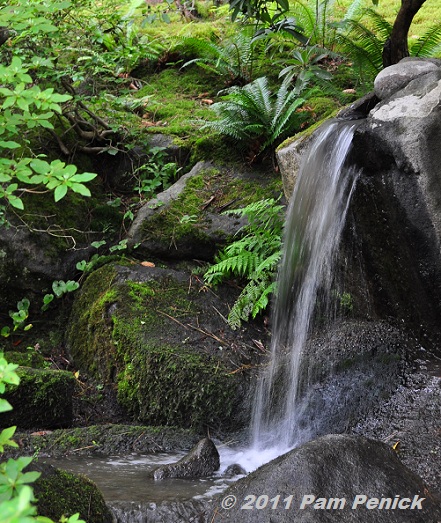 …and spills down little waterfalls into small pools.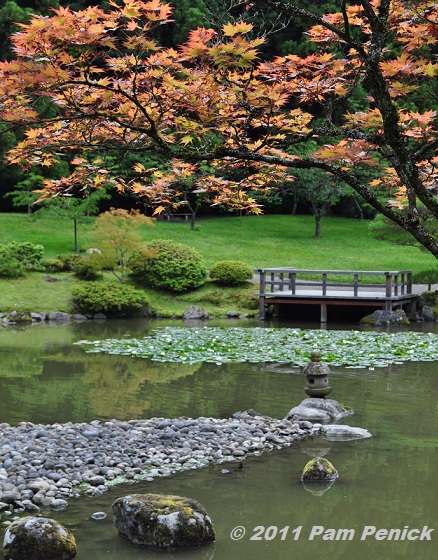 A large pond is the focal point of the garden and offers beautiful vistas from all sides. The reddish orange foliage of several Japanese maples and the cool weather made me feel as if I'd somehow leapt past summer into fall (I wish!).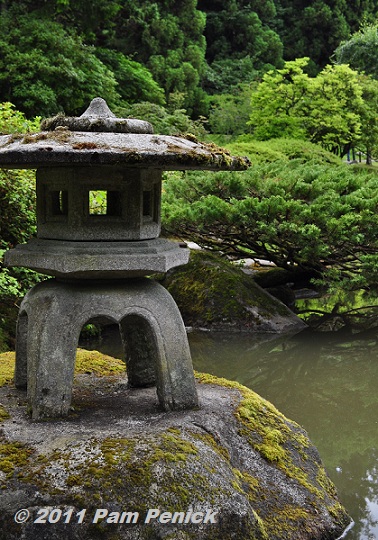 A small stone lantern perches at the pond's edge.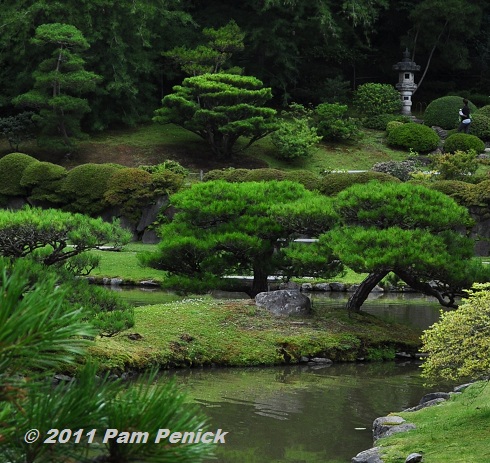 Cloud-pruned pines lead the eye to tall evergreens surrounding and entirely screening the garden from city views. You can almost forget that you're in an urban setting.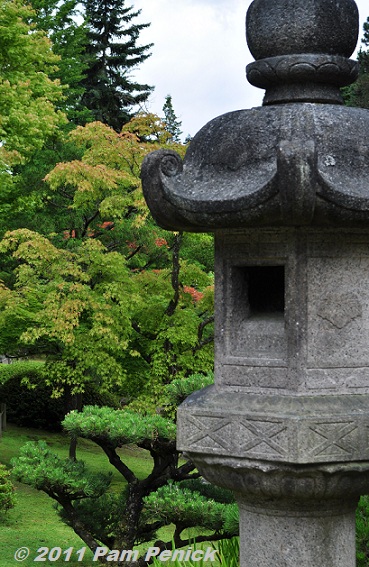 Lantern detail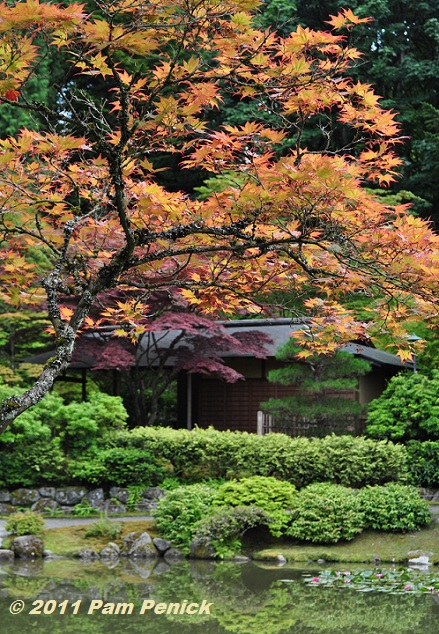 More beautiful Japanese maple foliage frames a tea house on the far side of the pond.

Lovely views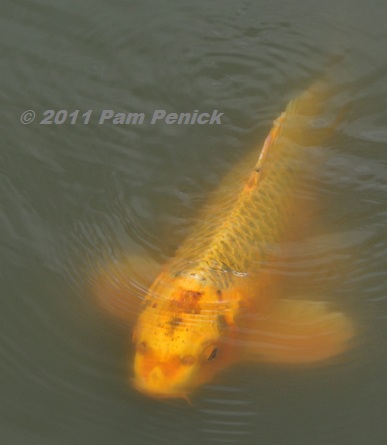 And hungry koi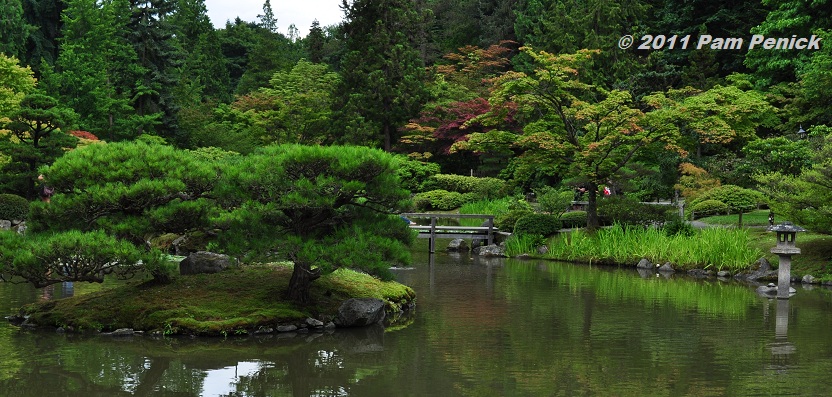 Bridges lead across the pond in various spots.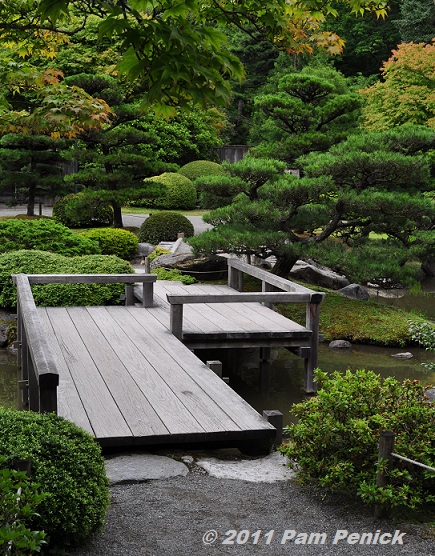 I liked the zig-zag bridge.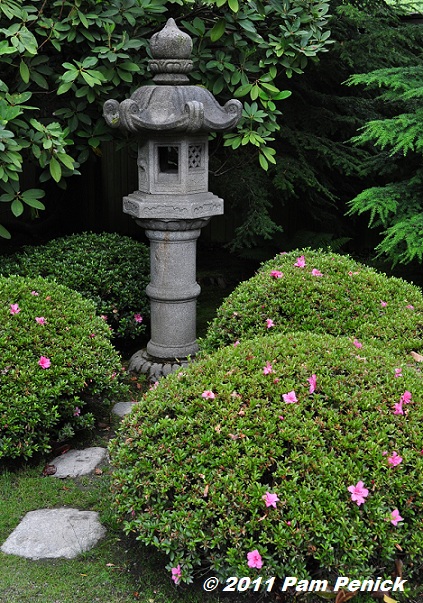 I was surprised to see azaleas in bloom at this time of year, and to see them clipped into topiary. It works in this setting.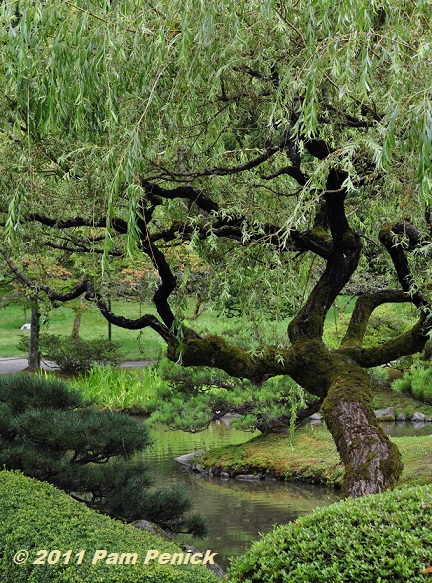 More relaxed, a mossy weeping willow leans languidly over the pond.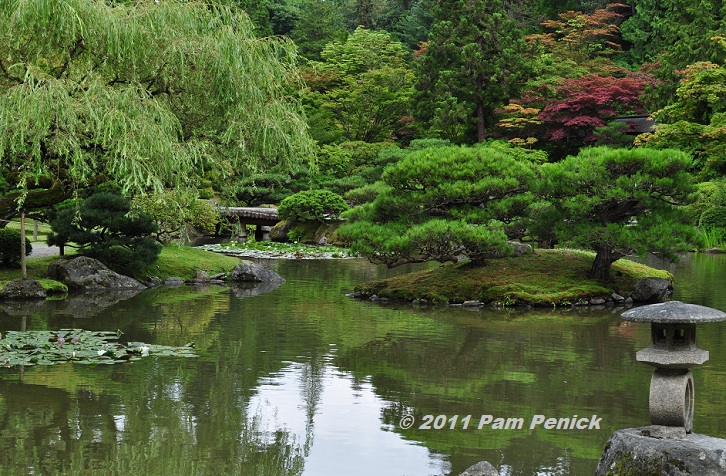 A wider view with the willow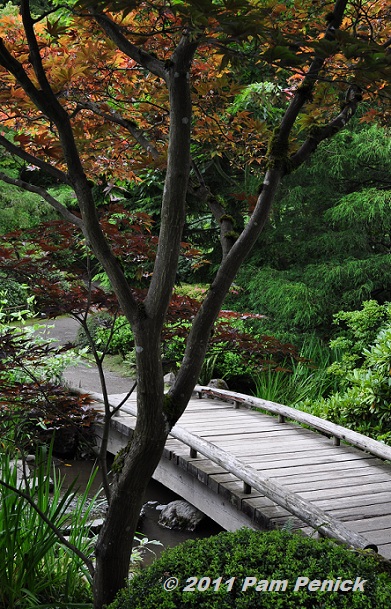 Another reddish maple, and another beautiful bridge, this one a low, wooden arch.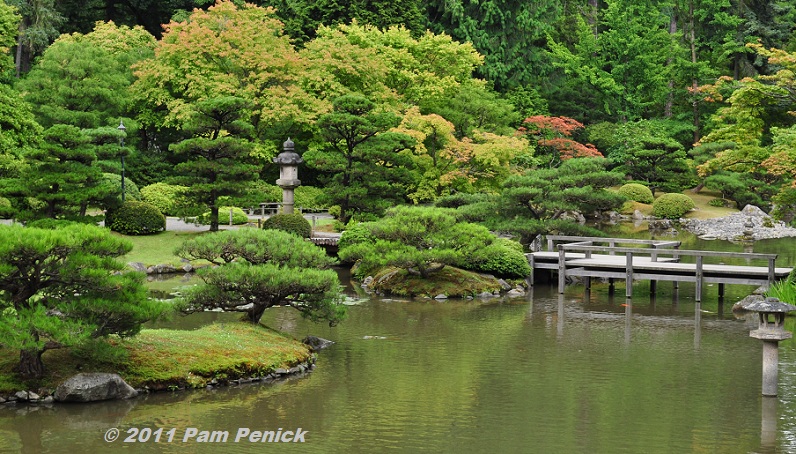 We were captivated by open vistas like these…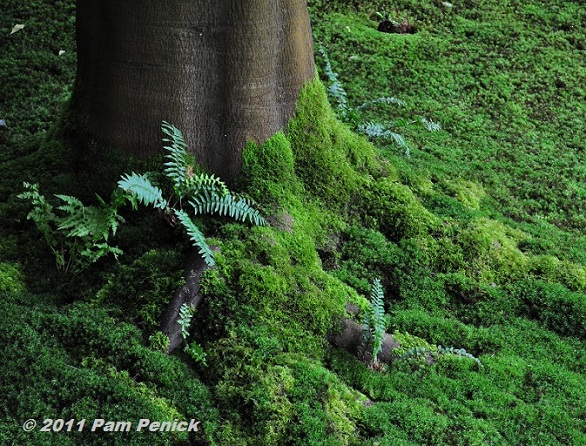 …and intimate vignettes alike. I'm so glad we made time for a visit to Seattle's timeless Japanese Garden.
Up next: A visit to majestic Mt. Rainier National Park. Local readers, I hope these posts offer a visual cool-down from our ongoing heat wave!
All material © 2006-2011 by Pam Penick for Digging. Unauthorized reproduction prohibited.