August 10th, 2011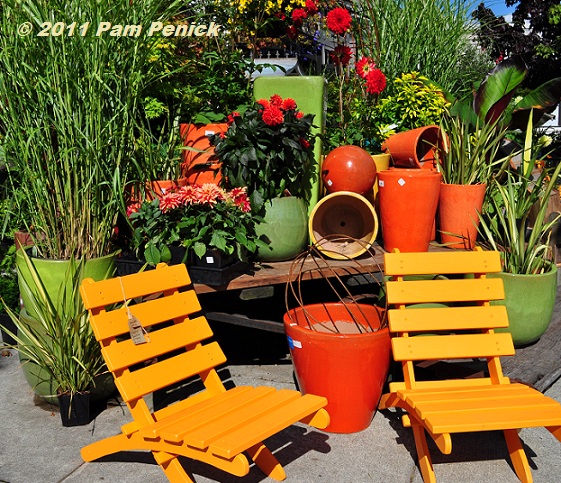 What could top off a day of garden touring at the Seattle Garden Bloggers Fling? A happy hour, complete with swag bags, at stylish urban nursery/garden shop Ravenna Gardens. Located in an upscale outdoor mall just a couple of blocks from our hotel in the University District, Ravenna sings a siren song with color-coordinated displays of plants, pots, and furniture set up on the sidewalk surrounding the store.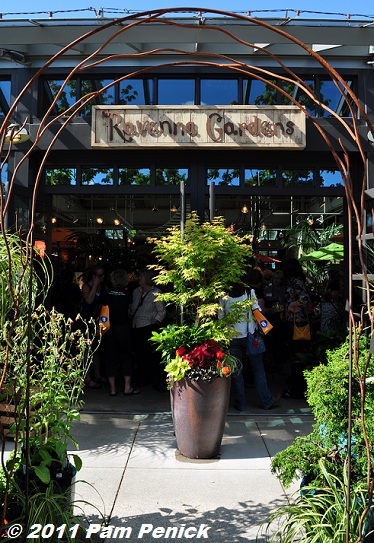 Although it does offer a number of plants for sale, Ravenna is not so much a traditional nursery as a home-and-garden decorating shop. Its mission? "To delight and inspire you to personalize, decorate, and style your outdoor space, and to creatively bring the outdoors inside." Success! I was both delighted and inspired.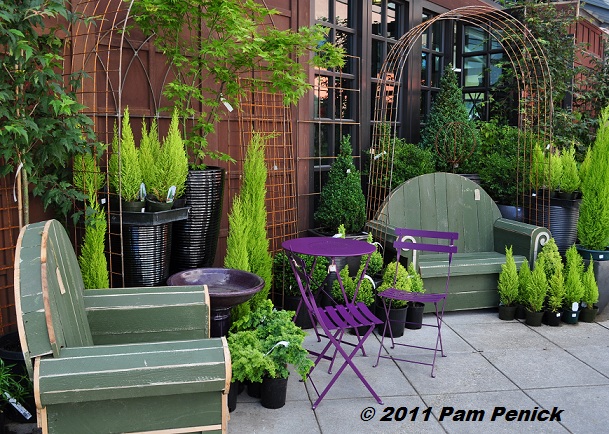 Even more amazing is that they leave all this stuff outside when they close up at night. How does it not walk off? I'm heartened anew about human nature.

Ravenna offers container-design services, or you can purchase beautiful planted containers from the shop…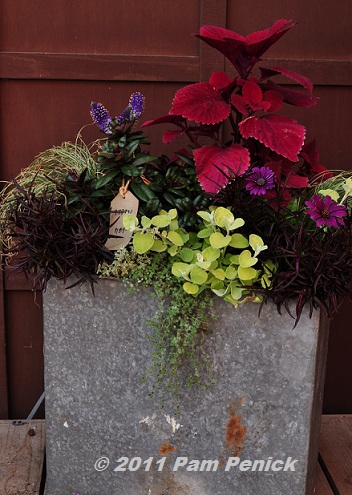 …like this one.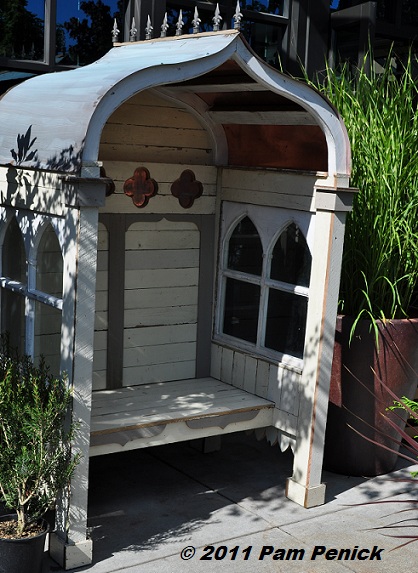 This whimsical, enclosed garden bench enchanted many of the bloggers, who fantasized about shipping it home or, more frugally, building one of their own.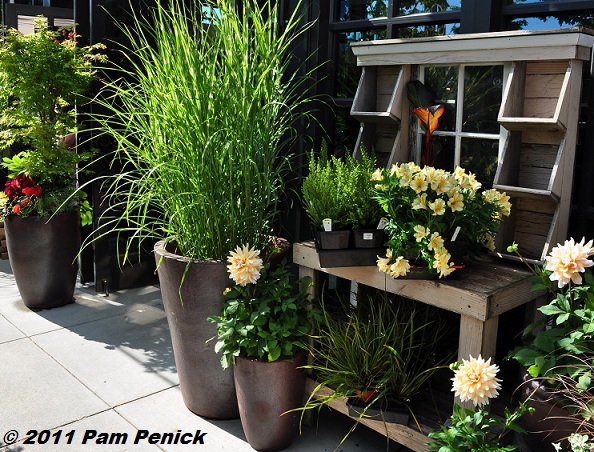 I love these tall, bronze pots.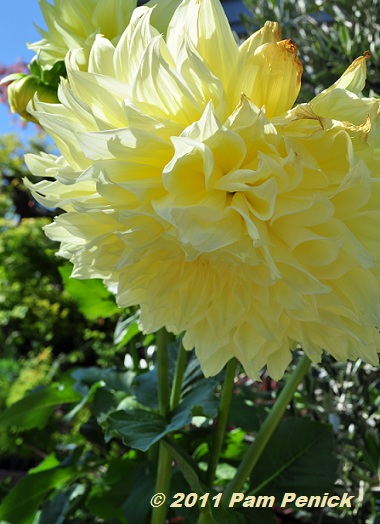 Fluffy yellow dahlias, as big as your face, begged to be touched.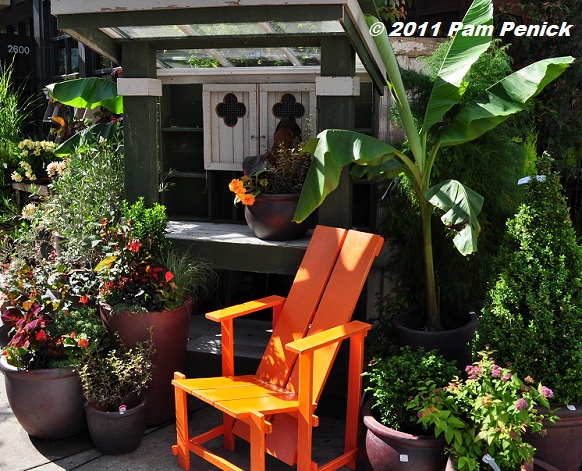 Aren't these Wave Hill chairs cool? Especially in tropicana orange.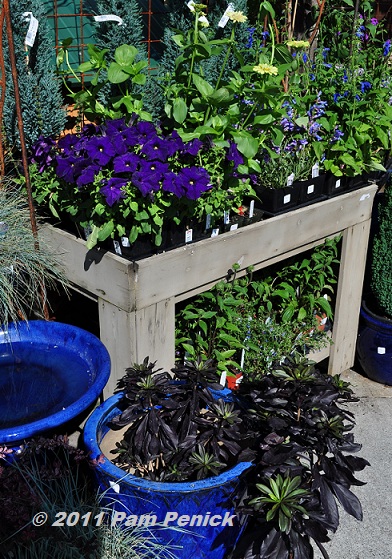 Or do you prefer your colors on the cool side?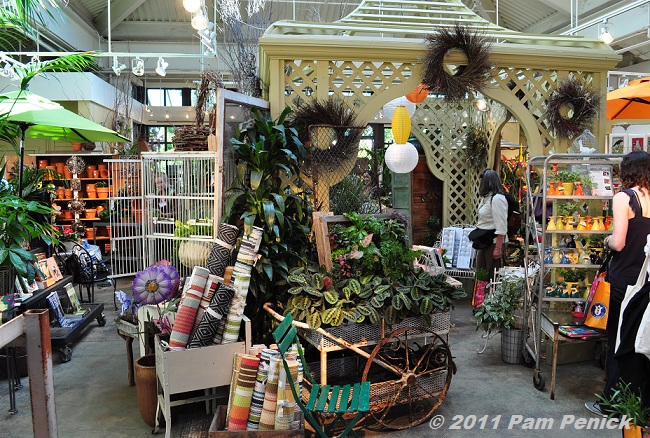 The shop is constructed somewhat like a square garden cabana, with doors on all four sides thrown open to entice passersby. A real cabana occupies the center of the store, with artful displays in various color combinations set up all around the room.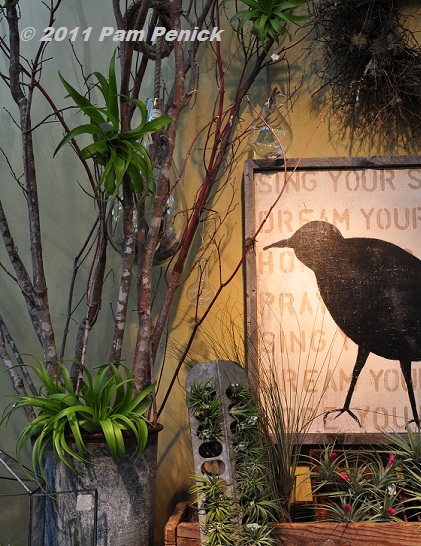 Trendy tillandsias in tiny, hanging terrariums and affixed to bare branches—love!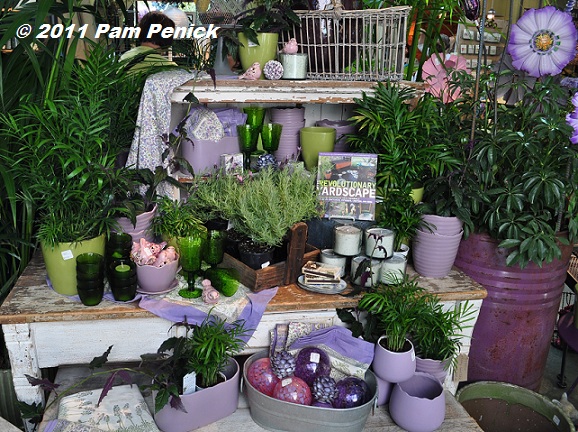 This lavender-and-green display spoke of spring, and in fact the breezes wafting in were as chilly as early spring in Austin.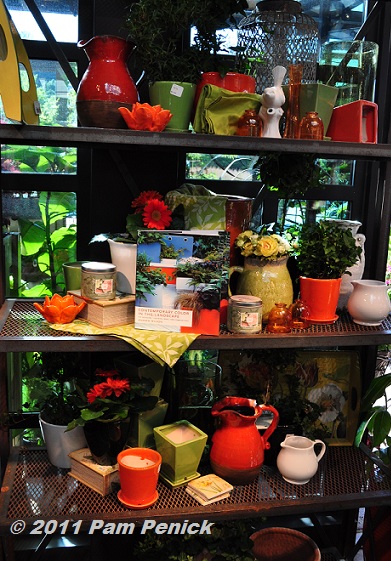 For those who love hotter colors (me!), this display enticed.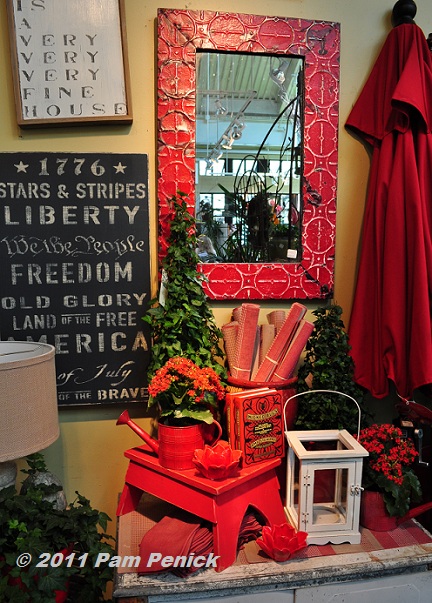 As did this one. I love those red flower tealight holders.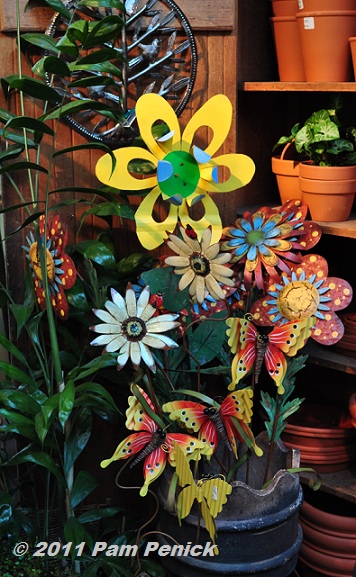 Metal butterfly and flower garden stakes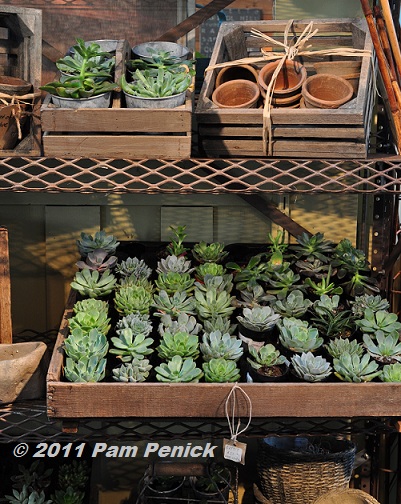 A pretty arrangement of succulents for sale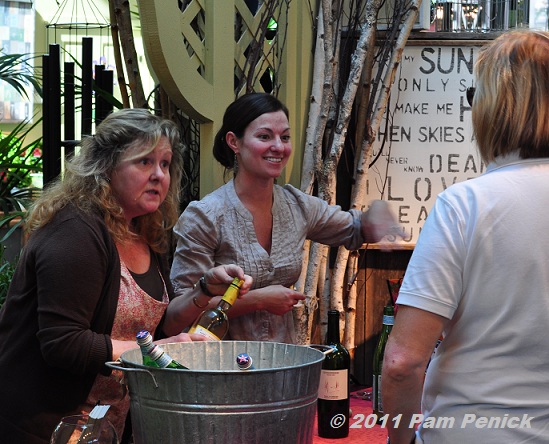 The good folks at Ravenna treated us to wine and a yummy selection of finger foods, plus they gave us a 20% discount for the entire weekend!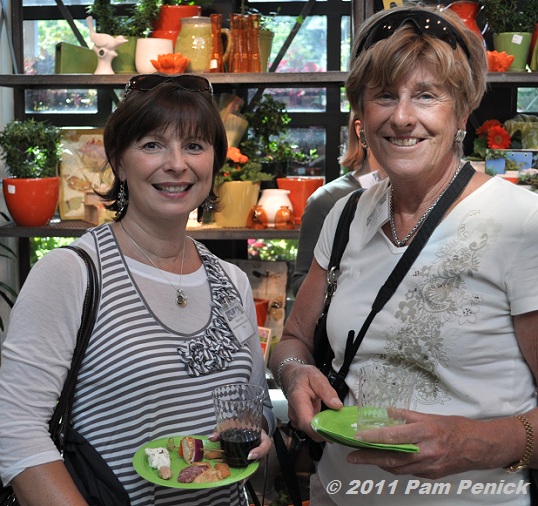 Diana of Sharing Nature's Garden and Jenny of Rock Rose, a little tired but happy at the end of our first garden-touring day in Seattle.
Next up: The Epping Garden, a hilltop garden with a view. For a look back at my visit to the peaceful Dunn Gardens, click here.
All material © 2006-2011 by Pam Penick for Digging. Unauthorized reproduction prohibited.