July 14th, 2011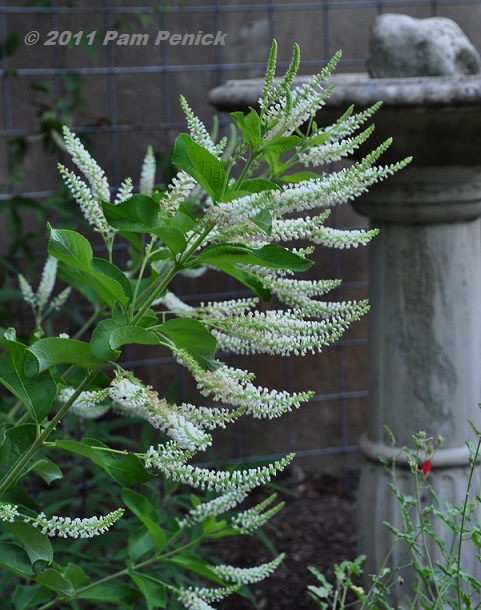 Looking for a flowering, sweet-scented shrub that can take the heat and drought dished out in a central Texas summer? Then try sweet almond verbena (Aloysia virgata), an Argentinian deciduous shrub with a strong vanilla almond fragrance. Mine grows at the base of our elevated deck, and the sweet scent wafts up to us when we're out in the evening.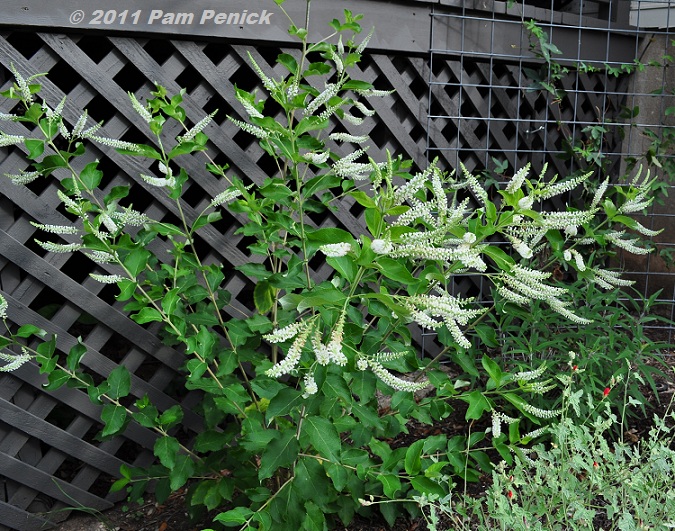 With scratchy, coarse leaves and an open, rather gangly growth habit, sweet almond verbena is not a good focal-point plant. Better to hide it behind prettier, smaller shrubs or perennials. But it is Texas tough once established, thumbing its nose at the Death Star and blooming all summer long in full sun on a spare ration of water.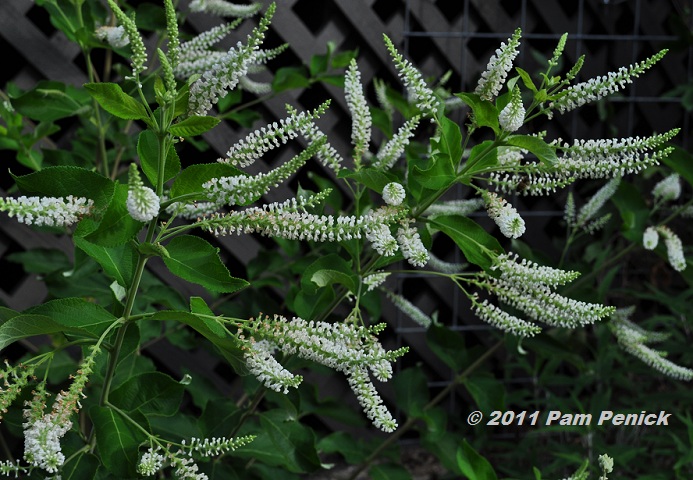 And the white flower spires are lovely close-up—rather like the flowers of our native kidneywood tree (Eysenhardtia texana), which I also highly recommend, but which doesn't bloom continuously all summer, as sweet almond verbena does.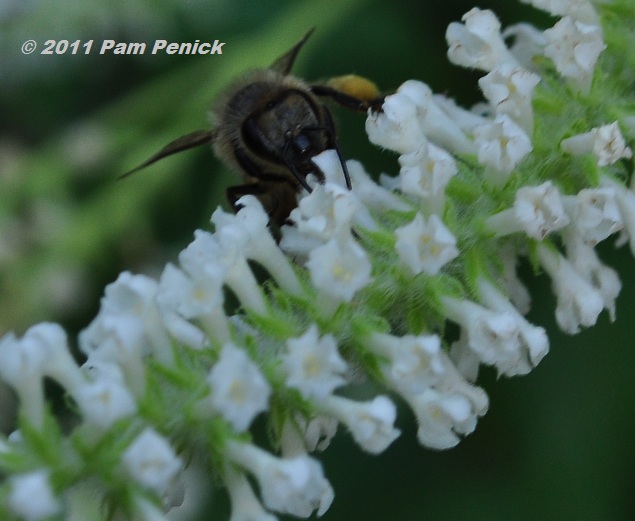 Another bonus is that honeybees love it. Sweet almond verbena dies back after a hard freeze but is root-hardy. I cut mine to the ground by mid-February, before new spring growth begins, but it doesn't really put on a lot of growth until it gets hot. It can get pretty big by the end of summer—maybe 8 to 10 feet tall and wide—but you can cut it back mid-season to keep it smaller and still get a late-summer flush of flowers.
Note: My Plant This posts are written primarily for gardeners in central Texas. The plants I recommend are ones I've grown myself and have direct experience with. I wish I could provide more information about how these plants might perform in other parts of the country, but gardening knowledge is local. Consider checking your local online gardening forums to see if a particular plant might work in your region.
All material © 2006-2011 by Pam Penick for Digging. Unauthorized reproduction prohibited.