July 11th, 2011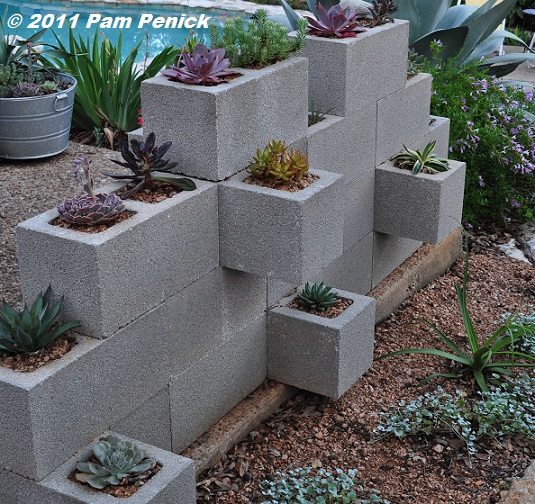 Twice during this summer of 100-degree days and extreme drought I've left town for a week or longer, and each time I've come home to find my succulent wall made of cinderblocks, unwatered during my absence, simply flourishing. I give each plant a gentle hose sprinkling upon my return, and they're good for another week or two of alone time.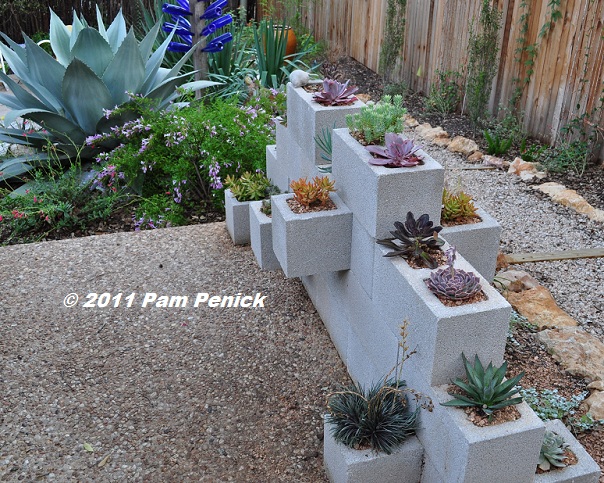 Succulents (in bright shade or morning sun in our hot climate) are truly a gift you give yourself for summer containers. Yes, they may die in a winter cold snap, but for three seasons they give you a gorgeous display, and during our longest season—summer—they thrive with little attention.
Which leaves you more time to enjoy them.
All material © 2006-2011 by Pam Penick for Digging. Unauthorized reproduction prohibited.