June 25th, 2011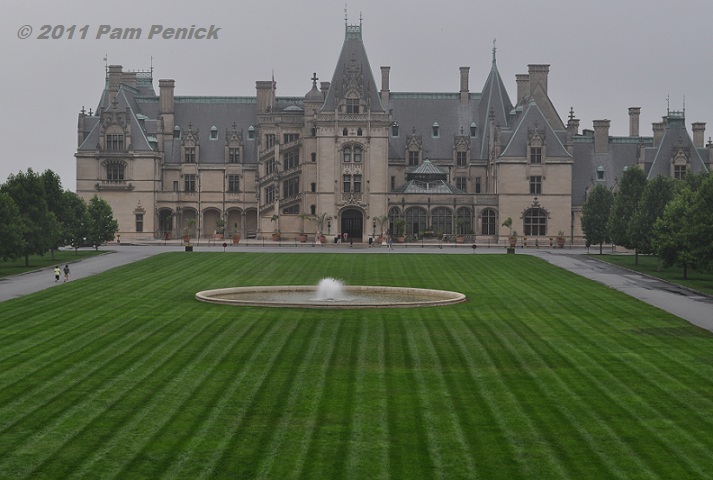 Built by George W. Vanderbilt, youthful inheritor of his family's shipping fortune, Biltmore House is a 250-room, French-style chateau nestled in the foothills of the Blue Ridge Mountains in Asheville, North Carolina. The home is still owned by the Vanderbilt family but was opened to the public during the Depression in order to bring in money to preserve the estate. I first visited on a school field trip about 30 years ago and have seen it several times since. This time my children came along with me while we were vacationing in Asheville earlier this month.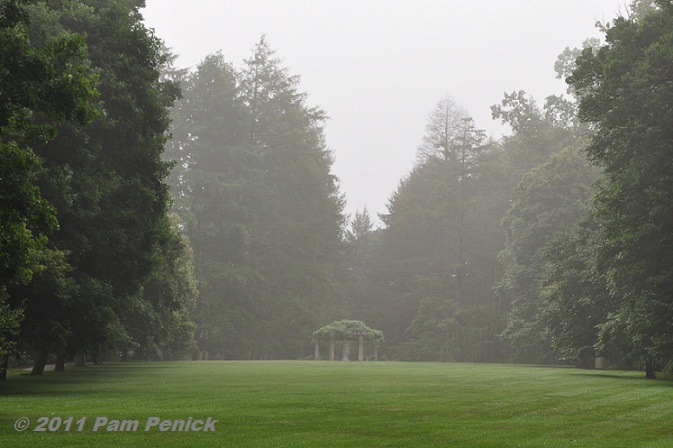 The Temple of Diana occupies the top of a grassy slope overlooking the house
My first visit, like this one, was on a misty morning, and I can still remember my feeling of awe at the beauty of the approach, before you even see the house. Frederick Law Olmsted, who created New York City's Central Park, designed the grounds of the 125,000-acre estate. According to Biltmore's website, Olmsted "not only developed acres of gardens and parkland, but in his efforts to protect the environment and reclaim over-farmed land, Olmsted established America's first managed forest."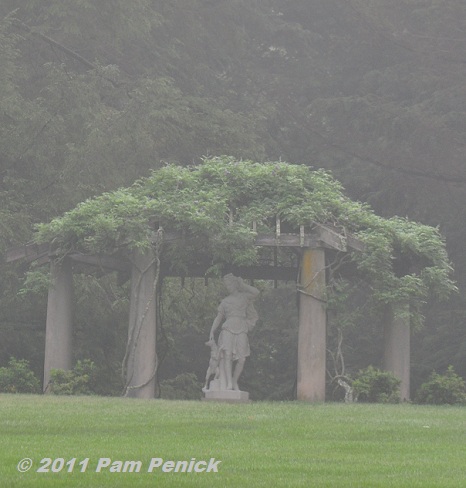 Temple of Diana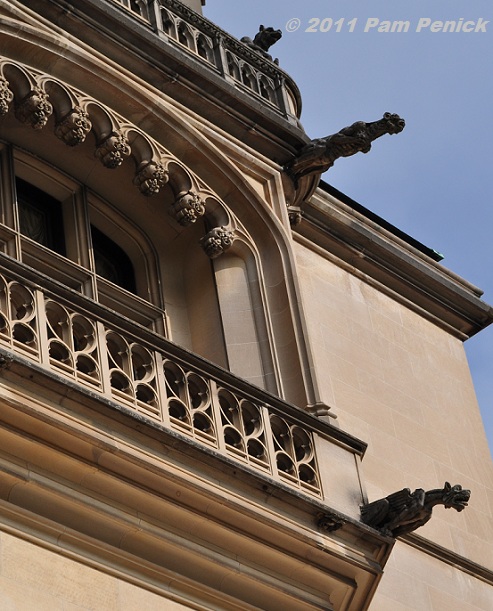 The house is open to visitors, but photographs are not allowed indoors. I did snap a few photos of exterior details, like these gargoyles…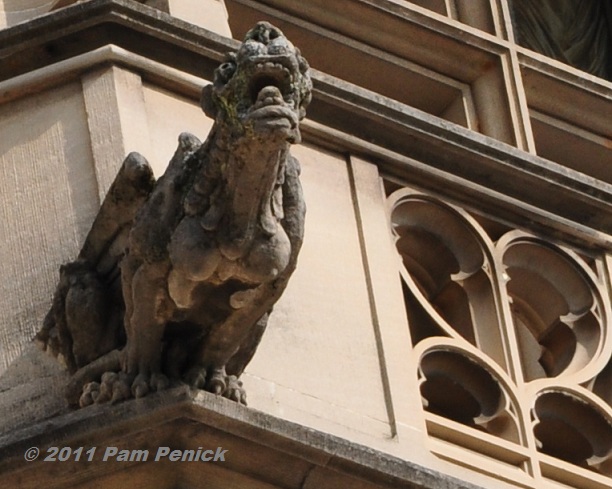 …and this one.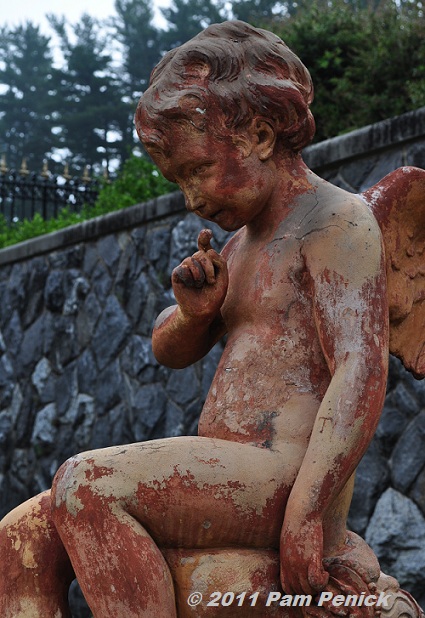 But mostly I took photos of the grounds and the gardens. We'd missed spring's crowd-attracting displays of tulips and azaleas, but there was still plenty to see.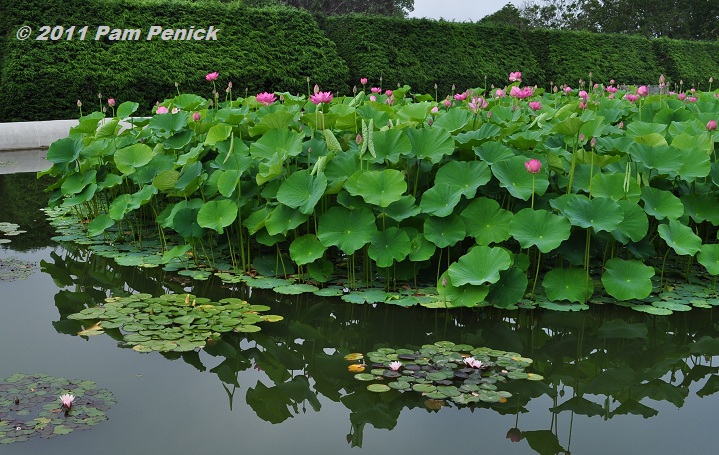 Lotus were in full bloom in the formal Italian garden, and very beautiful as the sun rose and began to burn away the mist.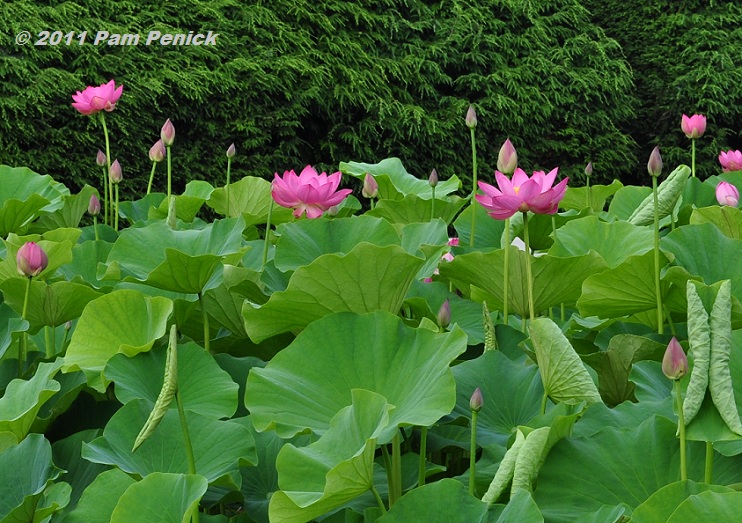 The leaves and flowers stood as tall as ourselves in a series of raised pools.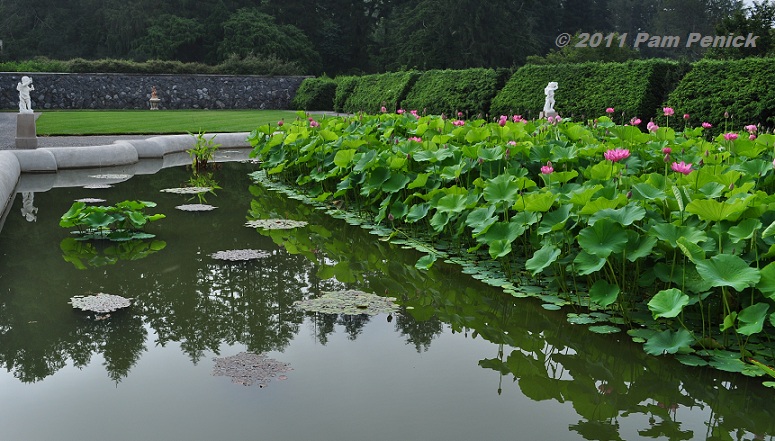 Very European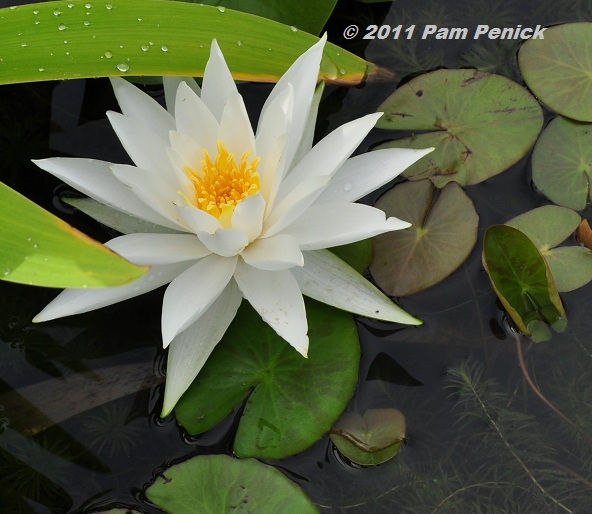 The water lilies were just opening as the sun rose higher.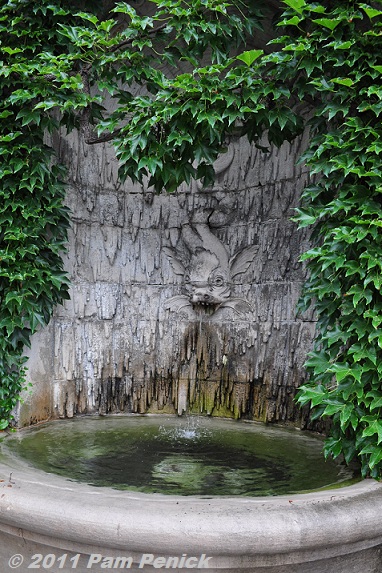 Intriguing water features abound, including this fish fountain along the esplanade…

…and this lifelike tortoise, one of three at the base of the esplanade.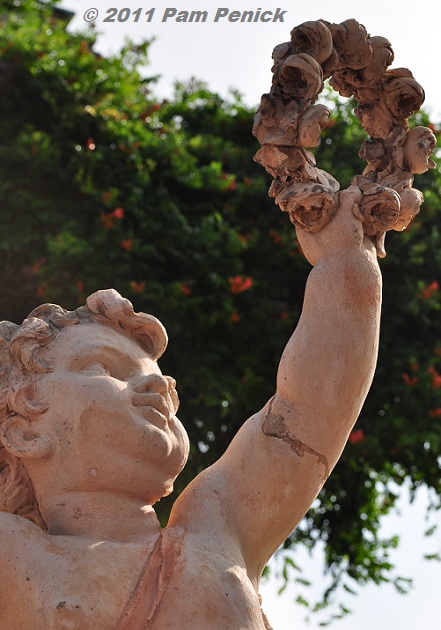 Formal but playful sculpture dots the grounds around the great house, like this charming terracotta cherub.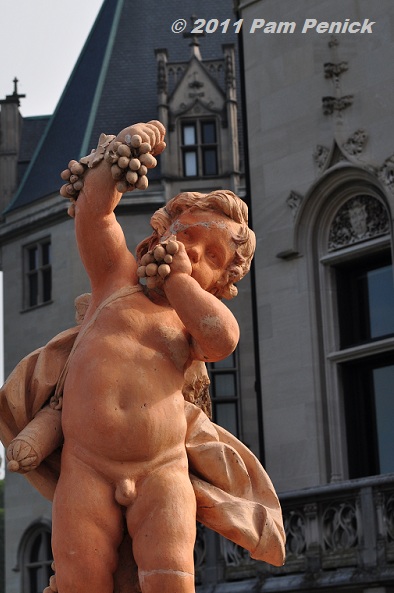 Here's another little fellow, with the house visible behind him.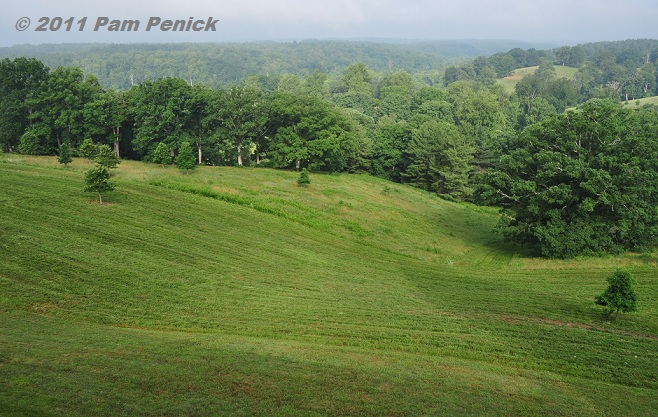 From the terrace alongside the house, this magnificent view opens up. A cool highland breeze fanned our faces as we stood here.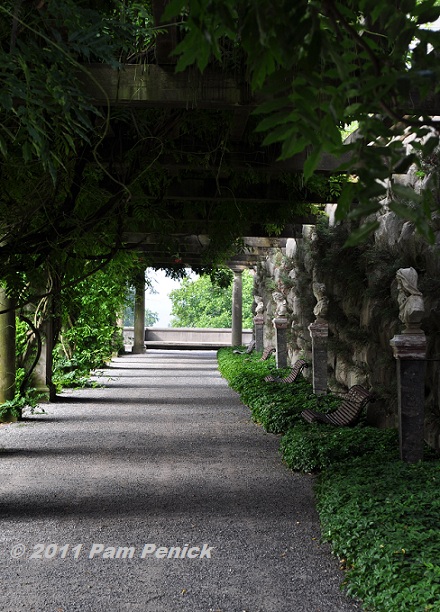 A wisteria-draped arbor leads to another overlook.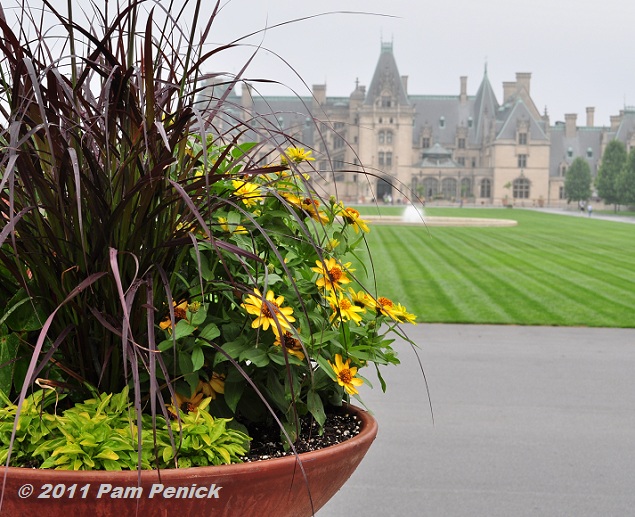 But I'll save additional views for my next post about Biltmore's Shrub Garden.
All material © 2006-2011 by Pam Penick for Digging. Unauthorized reproduction prohibited.
posted in
Arbors
,
Containers
,
Fountains
,
Garden art
,
Garden structures
,
Garden tours 2011
,
Lawns
,
Paths
,
Ponds
,
Sculpture
,
Travel
,
Vines
,
Water features
,
Water gardening